A birthday is a day to celebrate. And Google is giving Chrome a gift.
And that gift should be memorable, because Google is giving the popular web browser a complete redesign. For its 15th anniversary, the updated look is based on Google's 'Material You' design principles, which is refreshing the browser with new theme and color options for users to pick from.
Google said the updated look is based on its Material You design language, with a purpose to better integrate the browser with users' other computer settings. The goal is to allow Chrome to adapt to users' preference for things like dark and light mode.
The browser's icons are also getting an update "with a focus on legibility."
Google has also changed up the Chrome menu to make it easier to get to features and options like extensions, Google Translate and Google Password Manager.
According to Parisa Tabriz, Chrome's vice president, in a blog post:
"Chrome is turning 15 this month. And while a lot has changed over the last 15 years, our original goal still holds true — to build a browser that's fast, reliable, secure and easy to use."
"To celebrate this birthday, we're giving Chrome a fresh look on desktop and rolling out a few upgrades that continue to make it easy, quick and safe to browse on Chrome."
Besides the aforementioned updates, Google is also redesigning its Chrome Web Store.
According to Google, the store, which offers browser extensions, is getting a fresh interface, with new categories such as "AI-powered extensions" and more personalized recommendations. Google has also expanded its Safety Check feature to Chrome extensions, which can alert users if an extension they have is "recently unpublished, in violation of our policies, or potentially malicious."
The update also introduces an updated search tools in the Google Search side panel.
Google highlights how the side panel can bring up additional information, like related searches and more information about a site's source.
And of course, in the age of generative AI, the company also touted the expansion of Search Generative Experience, or SGE, its new AI-powered search.
Lastly, Google also said it's upgrading Safe Browsing in Chrome.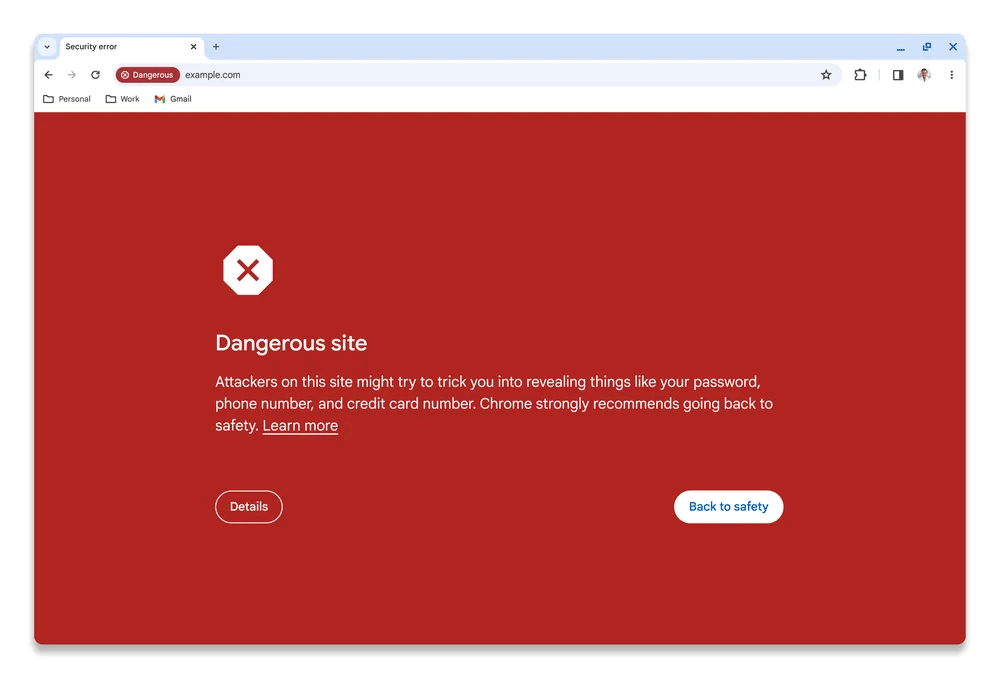 According to Google, the feature is meant to automatically protect users by flagging dangerous sites and files. Previously, the feature worked by checking every site visit against a locally-stored list of known bad sites, which is updated every 30 to 60 minutes.
While the feature is indeed useful, phishing domains have gotten more sophisticated, and this is becoming more alarming, as "today, 60% of them exist for less than 10 minutes, making them difficult to block."
Because of this, in order to block these dangerous websites as soon as they're launched, Google is upgrading its Standard protection mode of Safe Browsing to check websites against Google's known-bad sites in real time.
Google said that it can do this "without sharing your browsing history with Google."
By shortening the time between identification and prevention of threats, Google expects to see 25% improved protection from malware and phishing threats.
For users who wish to have even better protection, Google suggests users to turn on Safe Browsing's Enhanced Protection mode, which continues to block new attacks with AI, provide deep scan for files, and offer extra protection from malicious Chrome extensions.
Further reading: Google Introduces A More-Modern, Redesigned 'Bugroid' Android Logo, In 3D