Warren Buffett is the world's famous investor and philanthropist.
With a net worth of $81 billion, Buffett is also known as the "Oracle of Omaha." Buffett runs Berkshire Hathaway, which owns more than 60 companies, including insurer Geico, battery maker Duracell and restaurant chain Dairy Queen.
On Friday May 31, for the 20th year in a row, Buffett is auctioning off a lunch with him with the highest bidder to support one of his favorite charities, San Francisco's Glide Foundation, a non-profit that helps the poor, homeless, and most vulnerable
The annual auction for a lunch with Buffett began at $25,000 on May 24 and quickly rose. Within 48 hours, the price for the private lunch with Buffett and seven friends surpassed the record-winning bid of $3.456 million in 2016.
By the time it closed on May 31, the winner had committed $4,567,888. This is a staggering $1 million more than the previous record.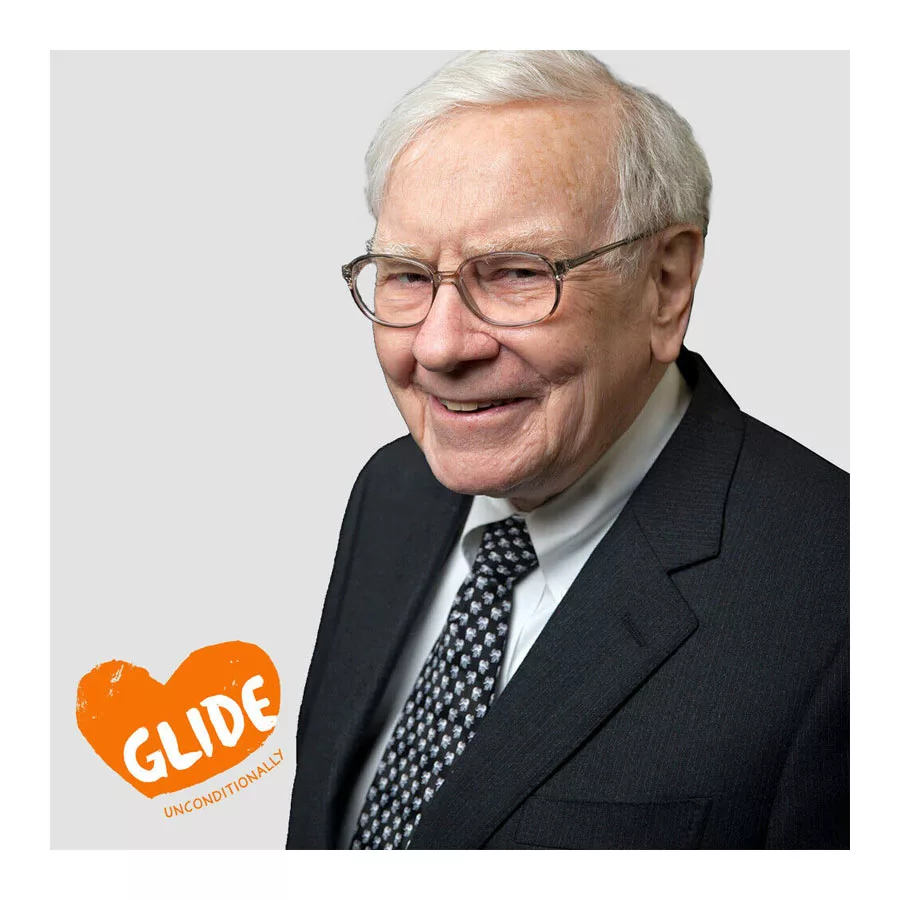 Since its inception in 2000, the annual lunch has raised more than $30 million to support Glide.
"It makes a difference, and it translates into human beings finding that there is hope in life and that something better is there," explained Buffett about the money he has helped raise for Glide.
And about the winner, Buffett said that: "The one universal characteristic with all the winners is that they have a good time and feel like they've gotten their money's worth."
According to Glide's President and CEO Karen Hanrahan, regarding the $4.5 million hefty price tag, this one bid for a single meal can help Glide feed tens of thousands of people in need.
Lunch with Warren Buffett offers anyone who can offer the price, the chance to learn about his biggest deals and receive his investing advice.
Buffett is also famous for being a fan of Coca Cola, Utz potato sticks, Dairy Queen Sundaes, and fast food from McDonald's. But for this "power lunch", the place is at New York, at the high-end steakhouse Smith & Wollensky.
A meal with Buffett don't always cost this expensive.
Back in 2001 for example, it was just under $20,000. But in 2008, the price, which had been steadily rising, jumped dramatically to over $2 million once the meal was first held on auction on eBay, and opened to anyone who could afford it, rather than being held for one night at Glide's live charity event in San Francisco.
Born in August 30, 1930, Buffet is 88 years old at this time.
As he ages, and with Buffett valuing more of his time, the meal with the famous investor becomes more precious, and the price of dining keeps on rising.
Besides donating his lunch hour, Buffett is also the co-founder of the Giving Pledge, one of the world's most generous philanthropists. Buffett promised to give away 99 percent of his fortune, and in 2018 alone he donated $3.4 billion, much of it going to Bill Gates' Bill & Melinda Gates Foundation.
To this date, Buffett has given away more than $35 billion.
The winner of the auction was initially kept a mystery. Even Buffett didnt' want to speak much about him.
In a later date, it was revealed that the winner was entrepreneur Jason Sun, the person who launched cryptocurrency TRX token in 2017, and also the founder of the Tron network, an operating system based on the blockchain technology that underlies cryptocurrencies.
Previously in the past, Buffett has repeatedly criticized cryptocurrency, even calling bitcoin "rat poison squared."
The Berkshire Hathaway CEO has also compared the cryptocurrency to gold, saying that both assets are speculative and don't produce earnings and dividends like stocks do.
According to Sun, "(E)ven one of the most successful investors of all times can sometimes miss a coming wave," noting that Buffett has admitted to overpaying for an investment in Kraft Heinz, and failing to realize the potential of tech companies such as Amazon and Alphabet, the parent of Google.