A privately held company is privately held. The opposite of a privately-held company is a public company.
Whereas the former is usually owned by the company's founders, management, or a group of private investors, the latter is partly owned by the public, following its initial public offering.
While public companies tend to have more cash and resources, one of their main advantages is having the ability to tap on the financial markets, allowing them to juggle between selling stock (equity), bonds (debt), or raise capital (i.e., cash) for expansion and other projects.
And this time, Apple is a good example of this, when the company managed to increase its market capitalization by just having someone else making a statement.
Tech companies of various sizes have invested many of their time and resources to either partner or compete with OpenAI.
When the company revealed ChatGPT, it took the world by storm, as many people realized the immense possibilities and capacity the AI has.
From Microsoft to Google, to Facebook, Snapchat, Nvidia, Amazon and many others, have outlines their own AI strategies, based on the generative AI hype OpenAI created.
Among the many big tech companies, one prominent one remained silent.
Apple has been publicly avoiding the AI hype, referring to its own developments in the space as "machine learning."
Just when the world started to question whether the world's most valuable tech firm is falling behind when it comes to 2023's hottest technology trend, a report suggests that the Cupertino-based company has in fact been developing its own generative AI tools.
While rivals have been making battle cries and showing off their prowess, it's said that Apple has been working on this project quietly.
Tim Cook, CEO of Apple.
According to anonymous resources, it's said that Apple has built its own framework to make Large Language Models, which are systems that underpin chatbots like ChatGPT and others similar.
Internally, Apple refers to this framework as "Ajax."
The iPhone maker was also said to have created its own chatbot, which some Apple staffers reportedly refer to as "Apple GPT."
The news sent Apple stock soaring 2.3% to touch on a record high of $198.23, adding $71 billion to the company's eye-watering $3 trillion market cap.
What's worth noting here, Apple did not make any official announcement, the marketing buzz created by news publications sent the company's stock price sky high.
What's also worth noting, although Apple has avoided publicly declaring itself a competitor in the generative AI race, the company has long been using the technology in some form to improve its devices.
The most notable AI is Siri, considered the world's first AI-powered virtual assistant, initially introduced alongside the iPhone 4S.
The more recent AI Apple developed, is the one the "machine learning" embedded into its $3,500 Vision Pro headset.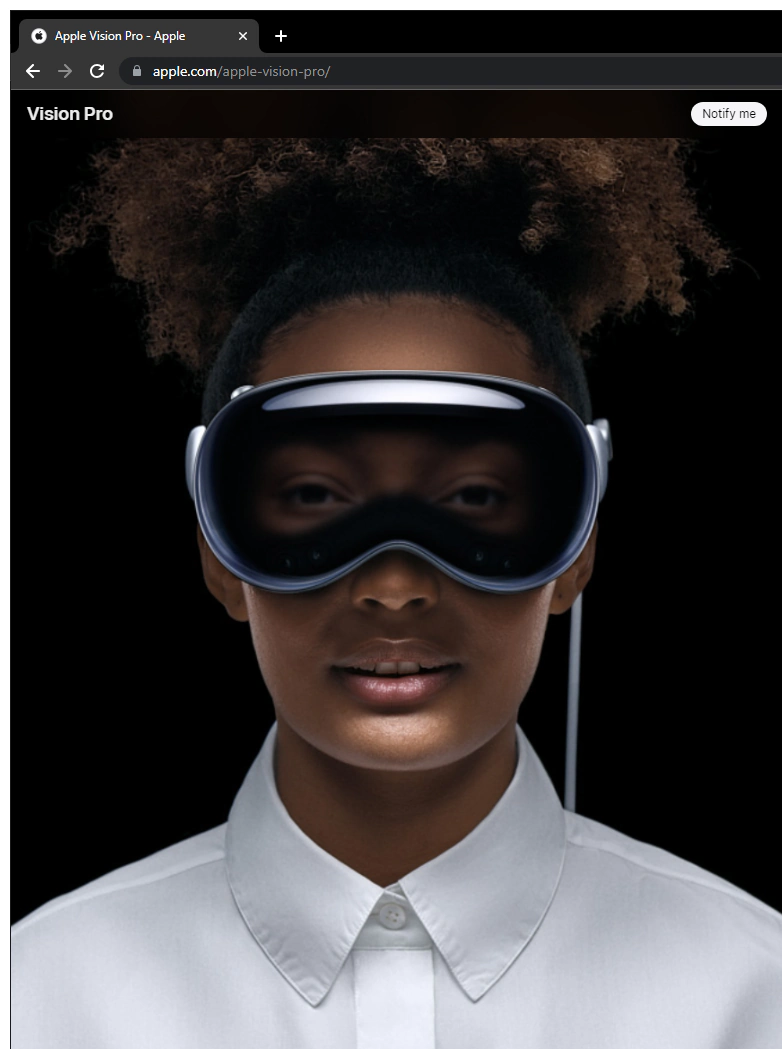 According to Apple CEO Tim Cook, the company viewed AI as a "huge" opportunity with "very interesting potential." However, he emphasized the need for caution in the technology's development.
"[We] will continue weaving it into our products on a very thoughtful basis," he said. "I do think it's very important to be deliberative and thoughtful… There's a number of issues that need to be sorted."
Apple has always been shy about introducing new features on its products, when those feature are still "hot" or "overly hyped."
The company tends to keep things low, before announcing its own version of those hypes, after polishing them to be well beyond rivals.
Read: AR Will Be So 'Profound' That People Will Wonder How We Lived Without It