Karenjit Kaur Vohra, or best known by her stage name Sunny Leone, was a porn star who then became a businesswoman and a Bollywood actress.
In May 2015, a police first information report has been filed against her.
A woman from Dombivli, a city located near Mumbai, complained that her website, sunnyleone.com was destroying the Indian culture, saying that Leone was "promoting obscenity and destroying Indian culture and society with her website".
It started when the woman, Anjali Palan, visited Leone's website and found pornographic content.
"Leone promotes obscenity in society through her porn videos." Palan added.
The woman sought action not only against Leone, but also against all those who have contributed to the website.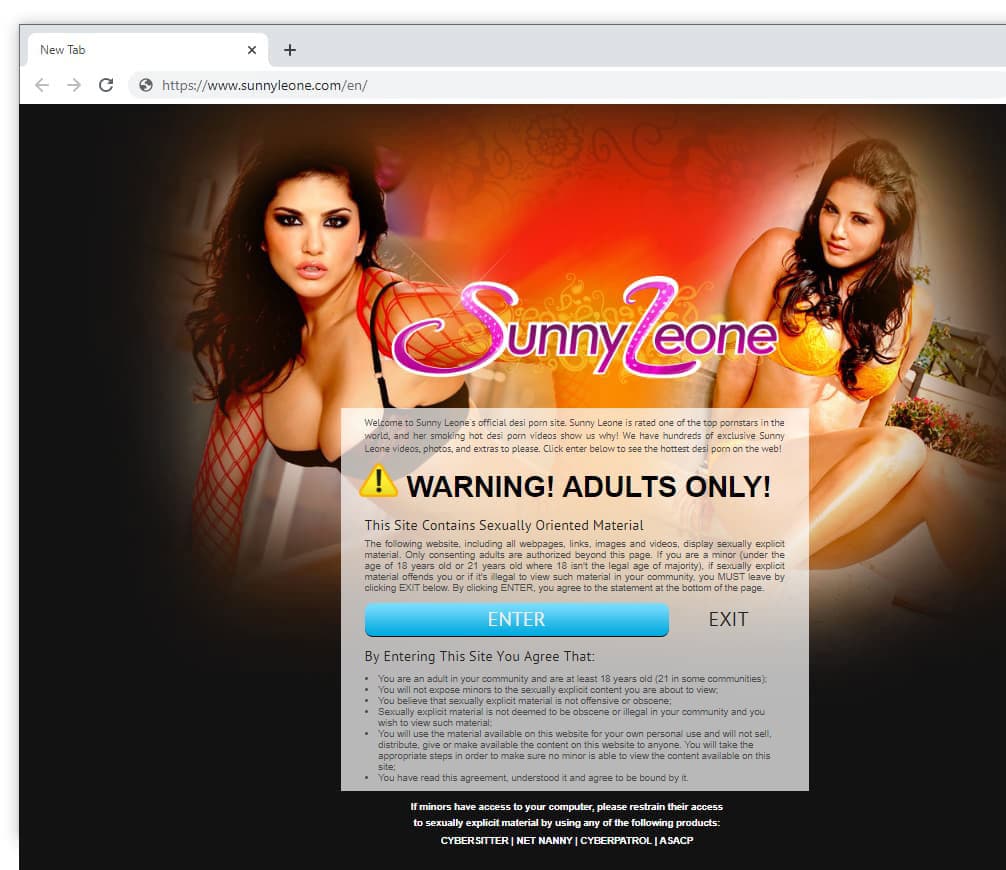 These could landed her in jail, with a maximum punishment of up to five years, or fine up to Rs 10 lakh, or both.
However, there was nothing the police could do.
Senior police inspector JK Sawant stated that they cannot do anything much about the website either.
"We cannot block the website, but will ask the operator to remove objectionable content," he said.
"No immediate action will be taken in the case as first the Thane police's cyber cell will look into who is handling the website and other legal matters," added joint commissioner of police VV Laxminarayana. "We have shifted the case from the local police to the cyber cell, who will investigate the matter."
Leone has never been shy from the spotlight since she was young.
Born on May 13, 1981, from Sikh Indian Punjabi parents, she was already at the center of attention. She was a tomboy girl, athletic, and loved to hangout with the boys.
She entered the adult industry in 2001, became a Penthouse Pet of the Year in 2003, and later performed for Vivid Entertainment.
She was named by Maxim as one of the 12 top porn stars in 2010, voted number 13 on Genesis magazine's "Top 100 Porn stars" list, placed at number 34 on Desiclubs.com's Top 50 Coolest Desis of 2004, and was considered as one of the "40 under 40" ranking on AVN Online magazine. She was also voted number 82 in the Top 99 Women for 2012 in AskMen.com's list.
It was in 2013 that Leone retired from the adult entertainment business.
"I don't have any plans as of now to go back there," she said.
Since then, Leone's big fame has landed her in various roles in independent mainstream events, films, and television series.
As for the sunnyleone.com website, Leone's husband Daniel Weber said that people can file whatever they want. But if there is a case, "our attorney will deal with it."
Daniel Weber and Sunny Leone, photo taken in May 2015. (Credit: @DanielWeber99/Twitter)