The Edge web browser has had a rough start. But things are getting better, when Microsoft got the hang of it.
The browser was shipped by default with Windows 10, but struggled to win over users, who mainly are Chrome users. After ditching its proprietary browser engine EdgeHTML, the web browser started using Chromium, the open-source software that built competitor Google's Chrome.
Since then, Microsoft brought a lot more functionality, better performance and access to thousands of existing Chrome extensions.
The result was expected: the web browser started experiencing a better launch.
And in a bid to further boost its popularity, Microsoft starts to automatically download the web browser to users' computers.
Previously, users had to manually download the Chromium-powered Edge browser.
But this time, Microsoft in including it in a number of updates for Windows 10 (KB4541301, KB4541302 and KB4559309). What this means, users who haven't downloaded it already, will automatically have the Chromium-powered Edge installed on their PC.
While Windows users aren't always fond in Microsoft forcing changes without them being able to do anything about it, the Chromium version of Edge is a genuine improvement over the the previous iteration.
Because it is based on Chromium, the open-source project that powered Chrome and many other web browser, including Amazon Silk, Avast Secure Browser, Opera, Samsung Internet, Vivaldi and more, Edge should benefit from regular security updates, and high-end features.
It's recommended for users to just allow Microsoft to do its thing in this case, considering that Edge's previous version would simply be outdated and unsupported.
It should be noted that the manually installed Chromium-based Edge provides the option to go back to the old version while the version from these Windows 10 updates doesn't.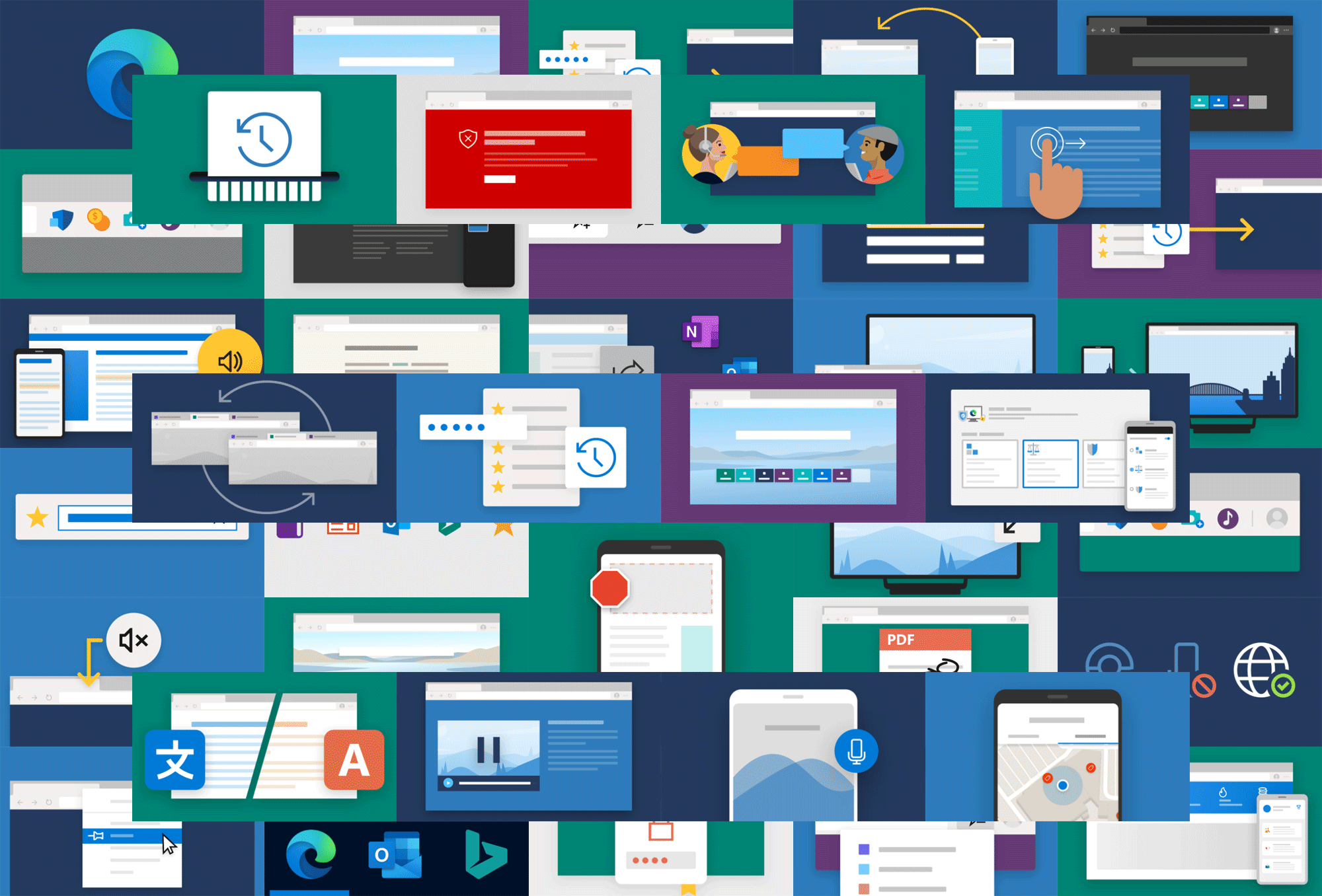 Microsoft Edge has had a unique story, considering that Microsoft attempted to make it the replacement for its iconic, prehistoric and troublesome Internet Explorer.
But since Internet Explorer's brand had a strong bond with the Windows brand, as well as the internet itself, Microsoft initially thought that Edge would support the legacy Trident (MSHTML) layout engine for backwards compatibility. But due to "strong feedback", Microsoft then decided to give Edge a new engine, while Internet Explorer would continue to provide the legacy engine.
Because of this, Edge does not support legacy technologies such as ActiveX and Browser Helper Objects, and instead uses an extension system.
What this means, Edge users can install Chrome extensions on Edge. Google's Chrome extension website identifies Edge as Chrome and users can just install the extensions available there as they would on Chrome.
Powered by Chromium, Microsoft benefits from the open-source community, as well as the ability to add its own features.
In other words, embracing Chromium, Edge can give users the best of both worlds: the performance, ubiquity and compatibility of Chrome, coupled with the efficiency of a first party browser, delivered by Microsoft.
The automatic updates should ensure that Edge would get more users.