CEO of Microsoft Corporation
Soon after COVID-19 was first declared a pandemic, many businesses around the world started scrambling to finds ways to keep their employees safe through remote working, but without sacrificing their productivity.
To employees, they may have considered working remotely, or at home, a dream come true. After all, they can remain at home, safe and sound during the pandemic, work and earn money, while also seeing their love ones all the time.
The thing is, remote work can sometimes go beyond office hours.
Microsoft is the tech giant that has been one of the many companies with a remote work policy. Since early in the pandemic, the company has studied how remote work impacts collaboration in an effort to improve its Teams software. And here, Microsoft's research found that about a third of white-collar workers have a "third peak" of productivity late in the evening.
Productivity typically spikes before and after lunch, but this third peak illustrates how remote work has broken down the already-blurred boundaries between professional job and employees' personal lives.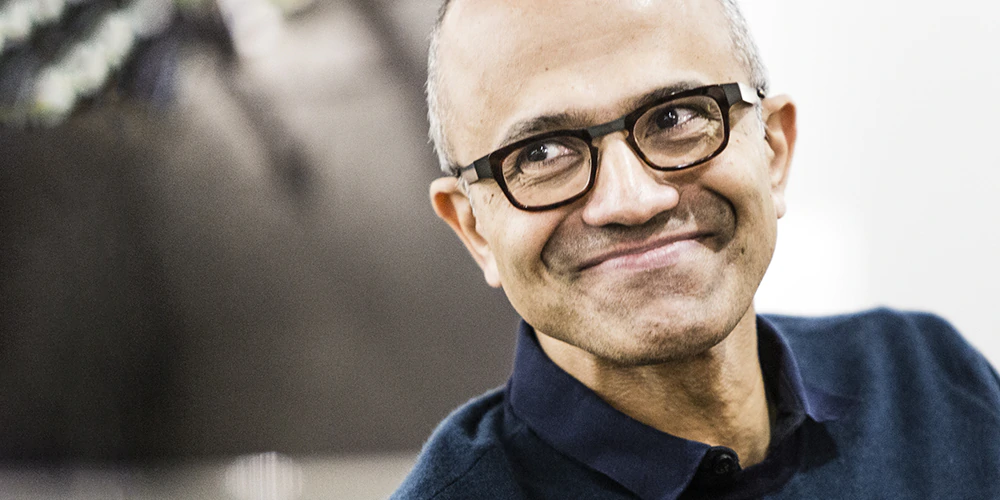 Satya Nadella.
Satya Nadella, the CEO of Microsoft, spoke at the Wharton Future of Work Conference, saying that companies need need to set clear norms and expectations for employees, so that they're not pressured to answer emails late at night.
"We think about productivity through collaboration and output metrics, but well-being is one of the most important pieces of productivity."
"We know what stress does to workers. We need to learn the soft skills, good old-fashioned management practices, so people have their wellbeing taken care of. I can set that expectation, that our people can get an email from the CEO on the weekend and not feel that they have to respond."
The CEO warned that forcing employees to work way beyond the typical working time could affect their well being.
Microsoft understood how people work, because as the maker of tools many people use to get work done the company has access to a treasure trove of data on how and when exactly people are logging in to these tools.
"Findings from Microsoft and its researchers suggest that the 9-to-5 workday is fading in an age of remote and hybrid work and more flexible hours. That pattern was first spotted early in the pandemic, when Microsoft Teams chats outside the typical workday increased more than in any other time segment, particularly between 6 p.m. and 8 p.m," Microsoft explained in a blog post.
"Newer data suggests the trend is here to stay. Traditionally, knowledge workers had two productivity peaks in their workday: before lunch and after lunch. But when the pandemic sent so many people into work-from-home mode, a third peak emerged for some in the hours before bedtime. Microsoft researchers have begun referring to this phenomenon as a 'triple peak day.'"
In other words, many people who may have thought that working remotely at home would improve their well-beings, may have experienced that the fact is quite the opposite.
Despite having their family members at home, employees may have no breaks to eat nor exercise.
According to Mary Czerwinski, research manager, human understanding and empathy, at Microsoft Research, parents who tend to their children in the afternoon can make up for that time lost by working in the evening.
Others optimize their work-from-anywhere flexibility by varying their work hours. Some just require the extra breaks at night, to really focus, and refill their energy for the next day.
Since the ways to cope with pressure is to take a break, eat lunch, and spend some time in the evening to get things done at home, remote work can sometimes lead to expansion of meeting times, and an overall lengthening of the workday.
Employees having no time to do what they usually do at home can affect well-beings badly.
This clearly shows how remote working caused by COVID-19 has blurred the line between work and life.
Another way of saying it, people aren't just working differently. On average they're working more, and often less efficiently.
To solve this issue, employers must think about their employees' well-beings, and deal with post-pandemic meeting creeps and extended works.