Industrial Engineer, Developer, CEO of Apple
One of the very best things in life is when people have a choice to choose what they want to do in life. Commanding on of the most valuable companies in the world is one thing, the next is how to keep the legacy going.
Tim Cook was born in Alabama, U.S.. As the son of a shipyard worker and a pharmacy worker, Cook grew up modestly. It was his passion in technology that brought him to his destiny.
After spending his time working for IBM, and later, Intelligent Electronics, and after that, at Compaq, Cook was destined to work with Apple. It was Apple's co-founder Steve Jobs who hired Cook.
After Jobs' health declined, shortly before his passing, it's hard for anyone to imagine what it must have been like to be offered the CEO title by the Apple co-founder himself.
While the company was doing well, Apple was 'only' valued at around $340 billion when Cook took the helm. In 2022, Apple has a market cap of over $2.4 billion.
Cook is indeed gifted. But for his recipe of success, it all goes down to just a few words.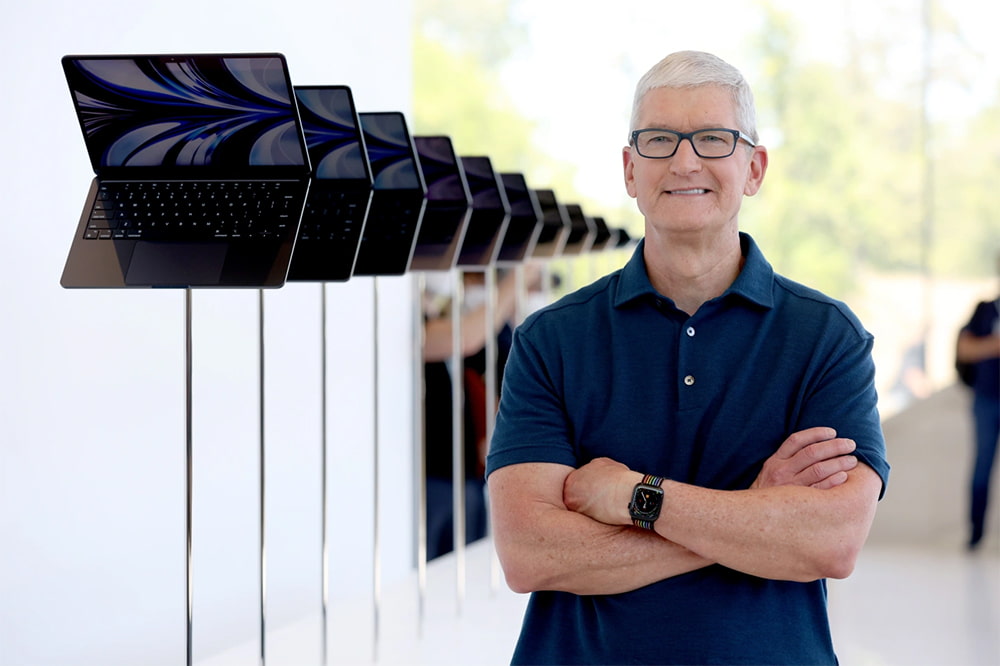 During his visit in India in 2016, Cook was asked a question about his recipe of success, and he said that:
"Do what you love, and put your whole heart into it, and then just have fun."
Apple is, and will forever remain synonymous with Steve Jobs.
But Jobs and Cook are two different people, and sometimes, a total opposite.
Whereas Jobs spent most of his life at Apple innovating the tech sphere, Cook on the other hand, is known as an operations guru who grew up with Apple.
After taking over, Cook may not be as "innovative" as Jobs, but his ability to streamline Apple's supply chain managed to help the company squeeze massive profits out of every device the company sells. It's a strategy that worked.
Regardless, Cook learned a lot from Jobs despite their differences.
Cook told his recipe for success when the interviewer asked him about what he believed to be three key points for personal success.
When Cook was asked to pass his career tips to young people in India, Cook, who just described his first ever feeling attending India Premier League, said that it all goes down to simplicity.
"My advice to all of you is, don't work for money - it will wear out fast, or you'll never make enough and you will never be happy, one or the other," Cook once told students at The University of Glasgow.
Money in this world is certainly important. After all, money affords things, and can be used to pay bills, put children through college, and eventually retire comfortably.
Money is also the thing that can buy many good things in life.
While money is certainly important, Cook chooses a greater mission in life. Rather than chasing wealth, he wishes to serve for a greater cause: making the world a better place.
"You have to find the intersection of doing something you're passionate about and at the same time something that is in the service of other people. I would argue that, if you don't find that intersection, you're not going to be very happy in life," he once said.
"There's a big difference between whether you fall in love with some work that is just for profits or revenues versus work that is in the service of others. And so I feel very strongly about that," Cook shared with the students.
In the end, the "have fun" part is often neglected, and that, according to Cook, is a mistake.
Further reading: 'Love What You Do, And You Will Never Work A Day In Your Life' Is A 'Total Crock'