Internet entrepreneur, investor, and co-founder of Reddit
With tech companies coming out from nowhere, delivering ideas that could be unique, the word "hustle" has become the representation of eagerness to "move fast and break things."
As many others followed, people in the tech industry have preached and followed this "hustle" word, saying that if they don't hustle enough, they might as well stop trying.
For example, Facebook's Mark Zuckerberg hustled, and so did Twitter's Jack Dorsey. Many have followed this apparent trend, hoping to succeed just as well as they do.
But to most people, "hustle" won't give them a chance to enjoy similar levels of success. Because after all, it seems to only work on a small number of people.
This is at least according to Alexis Ohanian, an internet entrepreneur, investor, and also co-founder of Reddit.
At the annual Web Summit in Lisbon, Portugal, he criticized the spread of this working culture that he said stems from tech startups and companies in Silicon Valley. At the event, Ohanian warns the audience which consisted of tech entrepreneurs about the dangers of this "hustle porn," saying that it is "one of the most toxic, dangerous things in the tech industry."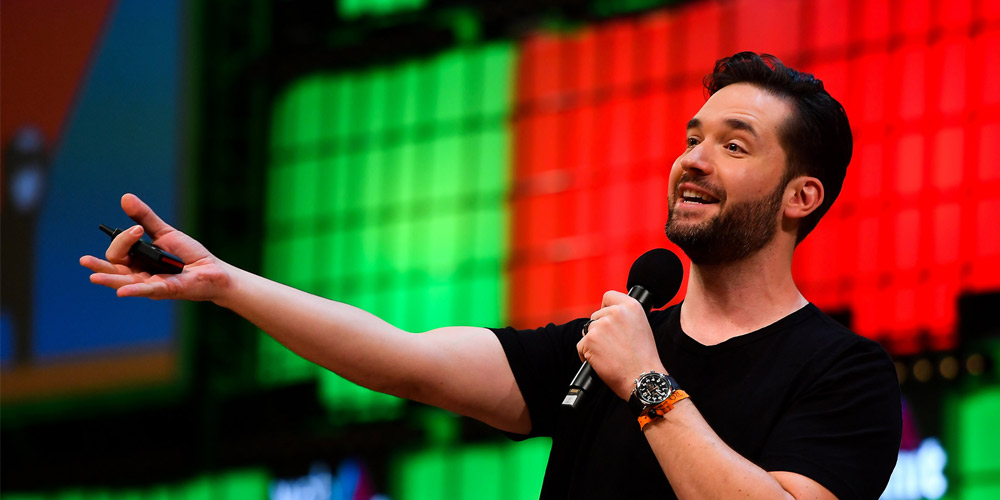 According to Ohanian, "hustle porn" means:
"It is this idea that unless you are suffering, unless you are grinding, unless you are working every hour of every day and posting about it on Instagram, you are not working hard enough."
"Do not let hustle porn win here. And do not let it infect your brain … It is such bullshit. Such utter bullshit. And the worst part about it is it has deleterious effects, not just on your business, but on your personal well-being."
Typically, this habit is present on many entrepreneurs or tech workers, who give up nights and weekends to code their software or build their businesses.
Ohanian hates it, but he is also passionate about this topic because he once suffered from depression while building Reddit after his mother died.
"As entrepreneurs, we are all so busy 'crushing it' that physical health, let alone mental health, is an afterthought for most founders," he said.
He then gave some common sense advice about ensuring startup founders to exercise, eat healthy and confide in trusted individuals to ensure they protect their mental health. According to Ohanian, these "will make you a better founder and it just might save your life."
Founders should be always on the move, and also must be "relentless" in order to push beyond the boundaries, and build a successful company. But Ohanian also said that founders must also deal with negativity and setbacks. And the obsession with hustling is a waste of time, and a dangerous one.
This "hustle porn" is distracting young entrepreneurs from doing hard work, and reinforcing sexist stereotypes that to win in tech, they have to ditch everything outside of work and devote their life to their company. This is a tradeoff many people simply cannot make.
This ethos also discourages entrepreneurs from reaching out for help when they're struggling. It put fear in them, making them afraid for being regarded as weak or unsuccessful in the eyes of investors.
Ohanian's frustration about this "hustle porn" is supported by psychological and scientific research, which repeatedly proves that getting insufficient sleep and exercise is among the worst things people can do to their memory, heart health, and general health.
Alternatively, when people have enough sleep, they are calmer and can focus better at work.
The key to entrepreneurial success, he said at the Web Summit, is overcoming this anxiety and engaging in hard conversations with co-workers. "When you're struggling, talk to someone. It can be a professional, a family member, or even a stranger can be helpful in getting you into a better headspace."
So here, "hustle porn" is just like most porn, as it isn't a valid representation of reality,
People need to take care of themselves, because work is not a substitute for health: "Please do not succumb to hustle porn."