Industrial Engineer, Developer, CEO of Apple
One of the very best things in life is when people have a choice to choose what they want to do in life.
In work for example, people that have the option to work wherever they want, as long as they are qualified, can be regarded as a gift. But it's the love for work that takes it to another level. There is even a quote that says:
Choose a job you love, and you will never have to work a day in your life.
These words have been shared more than many, quoted by many influencers, business guru, self-help books, entrepreneurs and others.
The words are meant to inspire people, to influence others to follow the lifestyle.
But that is not necessarily true, at least for Apple's CEO Tim Cook, as he explained on his keynote speech from Tulane University Commencement 2019.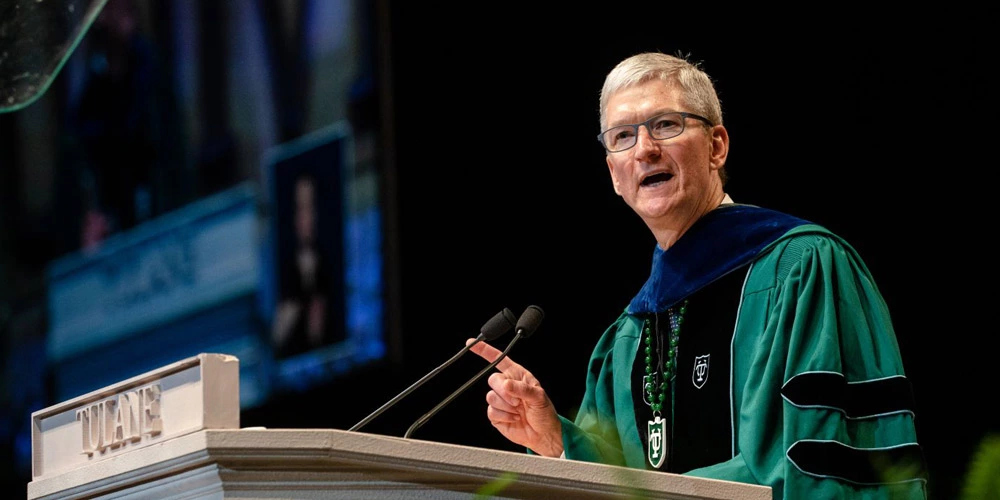 "There is a saying that if you do what you love, you will never work a day in your life. At Apple, I learned that is a total crock."
According to the CEO, when people find a job they are really passionate about, they will work hard, but they won't mind doing so.
"You will work harder than you ever thought possible, but the tools will feel light in your hands," said Cook that joined Apple at the behest of the iconic entrepreneur Steve Jobs.
"There's nothing more beautiful than trying."
"As you go out into the world, don't waste time on problems that have been solved, don't get hung up on what other people say is practical."
"Instead, steer your ship into the choppy seas. Look for the rough spots, the problems that seem too big, the complexities that other people are content to work around. It's in those places that you will find your purpose."
He continued by saying that:
"In 1998, Steve Jobs convinced me to leave Compaq behind to join a company that was on the verge of bankruptcy. They made computers, but at that moment at least, people weren't interested in buying them. Steve had a plan to change things. And I wanted to be a part of it."
"I wasn't just about the iMac or the iPod or everything that came after. It was about the values that brought these inventions to life."
"The idea that putting powerful tools in the hands of everyday people helps unleash creativity and moves humanity forward. That we can build things that help us imagine a better world. And then make it real."