Data Engineer, Product Manager
Facebook, the social media, the controller of media communications, the tech titan at the top of the food chain.
Founded by Mark Zuckerberg when he was still back in college, Facebook has enjoyed a success from the very first days it went online. After acquiring Instagram, WhatsApp and others, the company is creating a foothold in the digital economy that will not budge by anyone or anything.
Despite the company has repeatedly said that it cares for its users, many people think that Facebook isn't doing enough.
If it does care about users and their privacy, Facebook that is considered among the most invasive internet service ever, has experienced numerous data leaks.
To whistleblower Frances Haugen, Facebook is just another company that prioritizes profit above anything else. And users are faced with no choices.
But if ever things can be changed, Haugen proposed some solutions.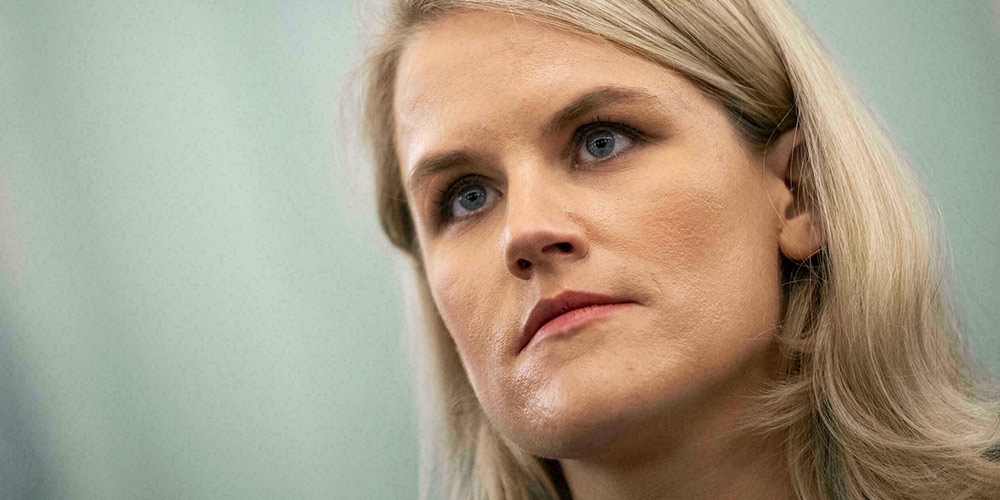 According to Haugen, the most damaging thing Facebook and Instagram do, is the way it shows content on their News Feed.
Facebook's algorithms that power both New Feed, are purposefully designed to steer users to content that generates more engagement. Haugen who explained this said that the approach can have dire consequences.
"It is causing teenagers to be exposed to more anorexia content, it is pulling families apart, and in places like Ethiopia, it's literally fanning ethnic violence."
Her solution is to switch to a chronological News Feed. According to her, risks that can happen with content that appear chronologically, can be less damaging.
Facebook may argue that News Feed in chronological order would trigger a proliferation of spam, but Haugen said that spam could be demoted.
She said that ordering posts by time would deliver safer content.
"I'm a strong proponent of chronological ranking, or ordering by time with a little bit of spam demotion, because I think we don't want computers deciding what we focus on."
Frances Haugen is an American data engineer and scientist, and product manager.
When she graduated from college, she was hired by Google. After Google, she worked for Yelp. And after Yelp, she moved to Pinterest. Shortly after that, Facebook hired her.
According to her testimony, she joined Facebook because "I think Facebook has the potential to bring out the best in us."
But later, she went against her employer, because she believes that "Facebook's products harm children, stoke division, weaken our democracy and much more. The company's leadership knows ways to make Facebook and Instagram safer and won't make the necessary changes because they have put their immense profits before people."
While the internet has certainly allow people to communicate at a global scale, "without careful and responsible development, the internet can harm as much as it helps."
During her career than spanned for more than a decade, her job was largely focused on algorithmic products. Haugen is no stranger to the 'magic' behind News Feed algorithms. But when at Facebook, she realized a frightening truth: "almost no one outside of Facebook knows what happens inside Facebook."
This is why Haugen disclosed her identity as the whistleblower, and disclosed tens of thousands of Facebook's internal documents to the Securities and Exchange Commission (SEC) and The Wall Street Journal in 2021.
And here, Haugen's proposal may well make Facebook and Instagram's News Feed less toxic. But the thing is, engagement-based ranking system have always been Facebook's priority because that is the very thing that keeps users on the services for longer. This is integral to Facebook's ad-based business model, and is something the company will not change.
Haugen believes that by becoming a whistleblower, she did what was right and necessary for the common good, despite knowing that "Facebook has infinite resources, which it could use to destroy me."
Further reading: Facebook Does Not 'Prioritize Profit Over Safety And Wellbeing'