Actor, Filmmaker, Singer, Founder of HitRecord
The internet is a wonderful place, full of information of any kind. But let's not forget the entities and powerhouse that run most of the traffic.
While people can certainly pay for things on the internet, there are plenty others where netizens can have what they need for free.
Fortunately, the choices are more than plenty. But unfortunately, the business model is frowned upon by many privacy concerned individuals.
One of whom, is Joseph Gordon-Levitt.
At the TechCrunch Disrupt event, the actor best known for his work in A River Runs Through It, Angels in the Outfield, 10 Things I Hate About You, (500) Days of Summer, Inception, Premium Rush, The Dark Knight Rises, Looper, Snowden and many more, has some strong thoughts about YouTube and Instagram.
He said that the platforms are a "net negative" for human creativity.
Read: Behind Free Things On The Web: Your Personal Data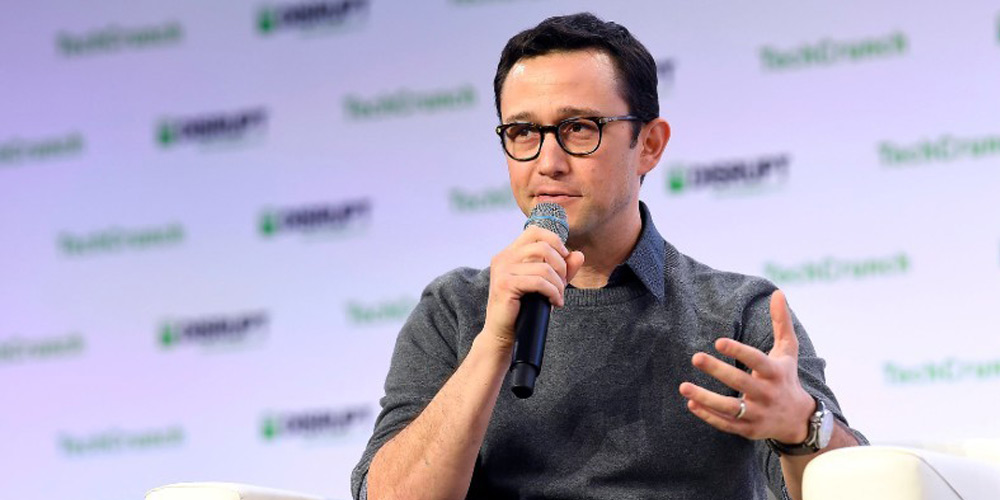 "This business model is bad for people's creativity, especially young people."
"If you're setting out to make a short film, for example, and you already have on your mind, 'What's going to get me the most likes, followers, subscribers, etc.,' that's not the creative process that's going to make you the most happy as a creative person."
He continued by saying that YouTube and Instagram have beautiful contents and communities, but it's their business model that bothers him.
According to Gordon-Levitt, companies that offer "free" services in exchange for "the right to conduct mass surveillance" and apply machine-learning algorithms to massive data sets for the benefit of third-party advertisers, is certainly a bad practice.
"That's a basic business model that the world should get off of entirely. We shouldn't be monetizing software or businesses that way."
"I'm all for using data to accomplish a goal that the user has signed up for. It's when the user is being subjected to these algorithms not in their interest, but in the interest of some third party behind the curtain -- that's where you get into danger."
Gordon-Levitt's concerns also comes from the art industry, where people shouldn't do what do for money or external validation - such as likes and subscribers.
Gordon-Levitt's opinion isn't without reasoning, as he is the founder of HitRecord, an online community where people can collaborate on creative projects ranging from film to music to writing. While he is already a successful actor to begin with, just when new creators in the art industry simply aren't, his opinions address to how those validators can affect creativity.
"What I have experienced in my life is actually what brings me a lot of joy and happiness about the creative process is not the red carpets. It's not the box office. It's not those kinds of external validators. It's the 'doing it,' it's when I get to actually do the art, and especially do it with other people."
When creators focus on the social media networks 'currencies' (likes and subscribers), their effort will go more on achieving those validators. They tend to focus on gaining more and more appreciation from the public, by putting aside their efforts in creating quality contents in the first place.
And this is where those creators fall to those companies' traps, as those companies will monetize on their contents, while unleashing their array of algorithms to track on people.