Co-founder and Co-CEO of Gojek
There was a time when people must visit brick and mortal shops to buy the things they want, and rely on cash to pay for the goods they purchase.
Things are changing fast with the presence of the internet and the ever-advancing mobile devices. With the technologies, people can buy and pay without having to leave the comfort of their homes, and even without having to open their wallets.
Gojek is Indonesia's largest startup. Born as a ride-hailing app for transport services, the company has grown large enough to become a 'super app' that provides over 20 services to its more than 170 million users.
And Gojek here is seeing a shifting trend amid the 'COVID-19' coronavirus pandemic.
First, with social distancing in place, people travel less often. With remote working and less investments and lowered purchasing power, businesses are dragged down as the economy plummets by the crisis that severely affected the world.
Second, the case doesn't affect food delivery business. And also not for contactless payments.
Consumer demands shifted, and the crisis has made them to rely on those two, more than ever before.
Read: Food Delivery Apps During Coronavirus: The Lifeline For Many Businesses And Consumers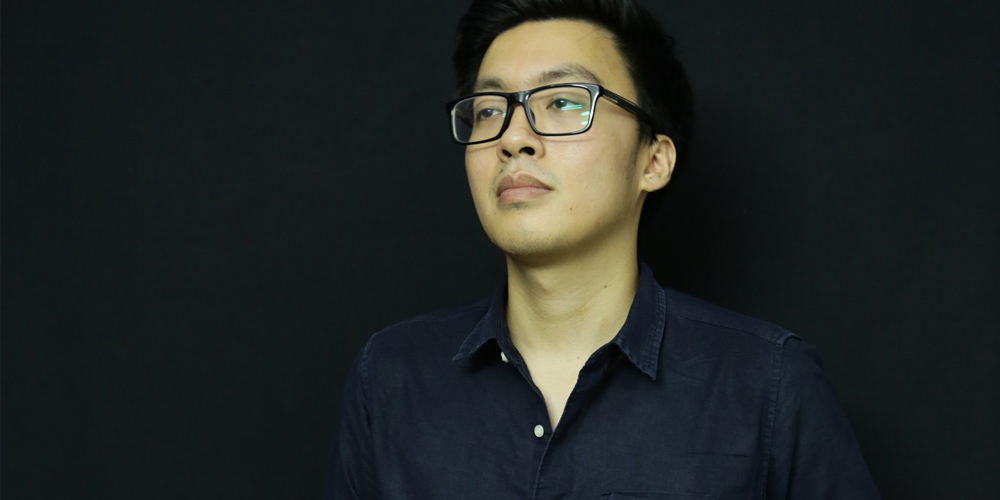 Kevin Aluwi, co-founder of Gojek.
Gojek was founded by Nadiem Makarim. Joined by co-founder Michaelangelo Moran and Kevin Aluwi, the latter is one of the early people at the startup that played significant roles in navigating the company's journey into becoming one of Southeast Asia's leading technology platforms.
Founded in 2009 as a solution for motorcycle taxis (ojek) with only 20 drivers, Gojek's fleet has grown to exceed 1 million drivers.
And in the Southeast Asia where Gojek has a strong presence, the region is often seen as the next big e-commerce market.
With a population of over 650 million who are relatively young and increasingly willing to utilize technology, Gojek is one of the players that connect those with services and products and the willing buyers through a one-stop solution.
Regarding the crisis, Aluwi said that:
"Consumption has shifted, there's more interest in ready-to-cook meals now and we've been helping to deliver people's favorite meals in this format."
"Many merchants have historically relied on foot traffic, and so we've been helping them to adapt to the new circumstances with different initiatives, online events and promotions."
In Southeast Asia, including in Indonesia where Gojek is from, the company competes head-to-head and directly against Singapore's Grab.
Both are 'super apps' with a multitude of services. Both have their own strategies, marketing approaches and fans across the country's diverse mix of cultures and ethnic groups.
"In Indonesia, there are many different kinds of dishes and flavours," said Aluwi. "At Gojek we are very much about helping the long tail of small 'mom and pop' stores which comprise around 90% of our orders, as these operators lack the sophistication of big chains."
With its array of offerings, Aluwi with confident said that Gojek can provide its merchants with a "full stack" offering to help them bring their businesses online.
From payments gateway, marketing and promotion, as well as analytics and delivery – all in one app.
This diversified offering, said Aluwi, allowed Gojek to face the coronavirus health crisis with greater resilience.
But still, Gojek is just like any other companies. With the pressure of the economy that affecting its users' travel and purchasing power, the company is also affected in a bad way.
To address this problem and before it drives the company down in a long term, Gojek has laid off some of its employees, and said that it would prioritize its core businesses of payments, transport and food delivery.
"The very different circumstances of today definitely sharpens the focus and maybe accelerates some of the things that we have to do to ensure that profitability and sustainability remain a core focus," said Aluwi.
While Gojek is not at all immune to the crisis, Aluwi acknowledged that coronavirus does bring positive outcome to the community. Putting Gojek's business aside, the pandemic has brought another thing that will likely stay.
"Improved hygiene standards will stay and this is a good thing for the industry," said Aluwi.
Further reading: COVID-19 Flourishes Online Food Delivery In Southeast Asia: Not Enough For Grab And Gojek