Apple is one of the largest provider of digital ecosystems. Through the company's consumer devices, Apple delivers the experience of seamless integration between its products, privacy and security, scrutiny over software and apps, and more.
While Apple does have weaknesses here and there, the company founded by Steve Jobs and Steve Wozniak has been one of the most prominent in whatever it does.
It's also one of the most strict in enforcing its policies and rules over its ecosystems, and that it requires others who want to be part of its ecosystems to obey, or get kicked out.
This is why Apple has many enemies.
For example, Epic Games in suing Apple alleging Apple is a monopoly. Then there was Parler that got kicked out from the App Store after it failed to introduce a moderation plan to protect public safety.
Apple's stricter stance in privacy starting iOS 14 also turned Facebook hostile. Its CEO, Mark Zuckerberg, said that he wanted Facebook to "inflict pain" to Apple.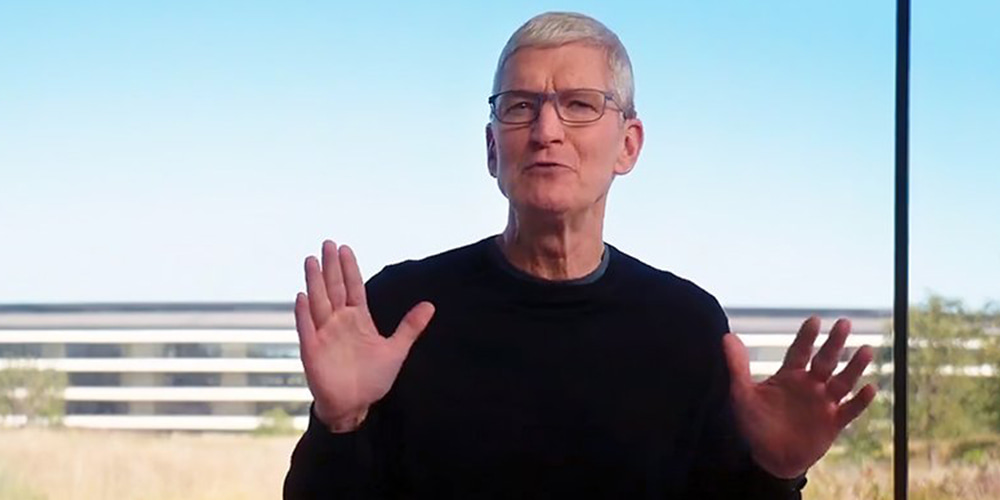 Tim Cook is at this time, the CEO of Apple. Sitting right at the crosshairs of many of its competitors and developers, as well as investigators, Tim Cook is regarded as both an anticompetitive leader, and also a hero.
But that he couldn't be careless. What the public sees in him, does not change the way he wants to lead Apple.
When he took the CEO title, Apple's market cap was close to $350 billion. This time, Apple is worth more than $2 trillion. Cook managed to lead Apple beyond most people's expectations. Cook has helped brought the publicly-traded company, to become one of the most valuable companies in the world.
Cook is a successful leader, feared if not loved.
In a podcast episode of Sway with journalist Kara Swisher, the CEO said that he is "not focused on Facebook" or others' issues with Apple regarding privacy.
He said that privacy evolution is "not aimed at a company, it's aimed at a principle."
And in the case of Facebook, Cook said that what Apple is doing, is only giving users the choice.
After all, he said, "we're not in the social networking business," suggesting that Cook never sees Facebook as a competitor.
"All we're doing, Kara, is giving the user the choice whether to be tracked or not. And I think it's hard to argue against that. I've been shocked that there's been a pushback on this to [...] how do you argue against that?"
" [...] I think that you can do digital advertising and make money from digital advertising without tracking people when they don't know they're being tracked. And I think time will prove that out. I've heard this about other things we've done in the past that it's almost existential and it wasn't. I don't buy that."
Read: Technology 'Does Not Need Vast Troves Of Personal Data' To Succeed
Instead of focusing on things like that, Cook is putting more interest in the development of Augmented Reality (AR). Through the technology, the CEO believes that it can benefit everyone, including consumers and Apple.
"Well, I can't talk about anything that may or may not be in the pipeline. But in terms of AR, the promise of AR is that you and I are having a great conversation right now. Arguably, it could even be better if we were able to augment our discussion with charts or other things to appear. And your audience would also benefit from this, too, I think. And so when I think about that in different fields, whether it's health, whether it's education, whether it's gaming, whether it's retail, I'm already seeing AR take off in some of these areas with use of the phone. And I think the promise is even greater in the future."
Cook himself acknowledged that AR usage is increasing, but the world is yet to experience the technology at its full extent.
While AR features are already available on the iPhone and the iPad, but the scope is still very limited.
Cook is not known to talk about future products. This is why he also declined to discuss Apple's specific product initiatives, such as AR glasses that can superimpose digital images onto the physical world or an autonomous vehicle.
"Yeah, I'm not going to answer that question," Cook replied to one of the questions regarding future Apple products.
However, the CEO has been mentioning AR quite often in his public appearances. This suggests that AR is Apple's next big thing, and this interview at Sway indirectly confirmed that.