Co-founder and CEO of Snap, Inc.
Snapchat isn't the best of friends with the likes of Facebook. While the two isn't a direct competitor, Snapchat is still the underdog, and Facebook is something that Snapchat can never be (or never wanted to be).
Its co-founder Evan Spiegel has been in the social media business for years, and led Snap compete and thrive in the large and restless digital world. And here, he thinks that TikTok, a social media company operated by ByteDance from China, has the potential to dethrone Instagram.
During the Digital Life Design (DLD) event in Munich, Germany, Spiegel responded to an audience member question about his opinion on TikTok.
"I love TikTok; I'm a big fan," Spiegel said, praising Snapchat's competitor.
"Social media in its original construct is really about status, representing who you are, showing people that you're cool, getting likes and comments, those sorts of things," he continued, suggesting that social media is basically all about self-promotions, showing off, likes, comments, and how it circulates status.
"People who have spent a couple hours learning a new dance or think about a funny new creative way to tell a story, and they're really making media to entertain other people," he said.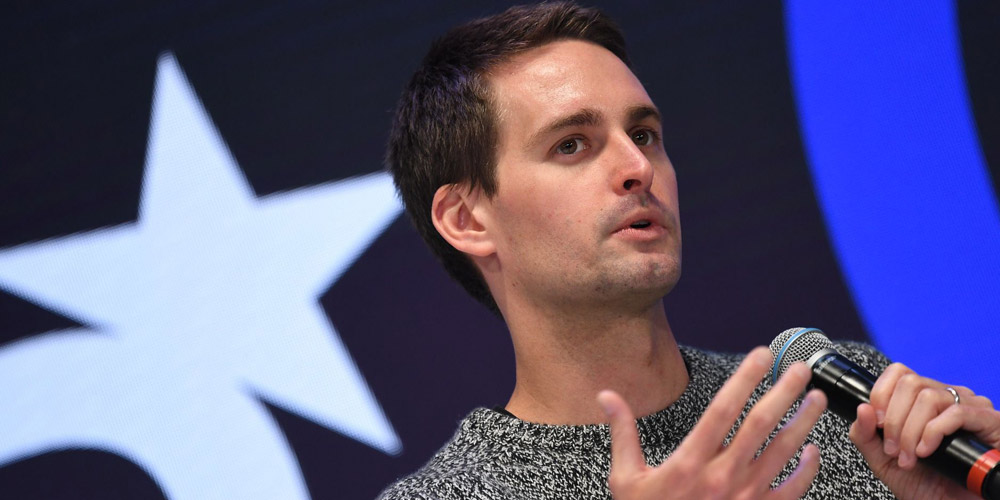 Evan Spiegel speaking at the Digital Life Design (DLD) event in Munich, Germany.
Spiegel's main reasoning about TikTok's ability to surpass Instagram is that:
"I think it's certainly possible because this talent-based content is often more interesting than status-based content [...] can draw people away from more influencer-based, status-based services to content that is simply more entertaining and more fun."
Instagram is doing what it can to keep its throne and counter the trend. It tried to remove public-facing Like counts on posts to foster an environment that appreciates content, not celebrity. Instagram's parent company Facebook is also working towards competing with TikTok.
This isn't the first time for Facebook and its properties to mimic other companies. Spiegel experienced this when Snapchat's features were blatantly copied by Facebook, Instagram, Messenger, WhatsApp and others.
Evan Spiegel responded to this situation by simply saying that copying features can't limit business growth.
In this case, TikTok may not experience what Snapchat had experienced. With its endless source of happy and talented individuals, Facebook's and Instagram's move seems a little too late.
TikTok is an app that allows users to make short videos of lip-syncing and dancing. While TikTok and Snapchat are two different beings, what makes the two a direct competitor is that, they target the same age group.
Both TikTok and Snapchat are popular among younger generations. And Spiegel here, admits that TikTok has the advantages.
By allowing users to show off their talents instead of status, the flexibility of the platform gives users a chance to entertain others by doing various things like showing newly learned dance moves or telling a story in a very creative way, Evan further said.
TikTok unseated Instagram on the list of most-downloaded social media apps in 2019.
And what make things worse, Instagram's growth also slowed.
Instagram has more than 1 billion users, and so does TikTok. This is a far cry from Spiegel's Snapchat, which only has a few hundred million daily active users.