Former CEO of Google, Executive Chairman of Alphabet
Google is one of the largest company on the web. But just like any businesses out there, it started from zero.
Eric Schmidt, former CEO of Google and Executive Chairman of Alphabet, shared some of his words of wisdom to provide startups with the means to achieve exponential growth.
He shared his advice on how to grow startups from 0 to Google.
Google started when co-founder Larry Page and Sergey Brin had an idea, and they developed that idea. When they had no office, they rented Susan Wojcicki's garage.
So in short, Google was just like any startup.
Think Big
Schmidt pointed out that a grand idea starts with "crazy founders."
"Their goals are much, much bigger than you could possibly imagine," he explained. "The core lesson I've learned is to shoot as high as possible."
From his experience working with Larry Page and Sergey Brin in the very early stages of Google, he saw first hand the benefits of aiming for the moon. "You want to have exponentially large goals to solve some major world problem – companies that perform with a global intention and scaleable approach are much more likely to make it."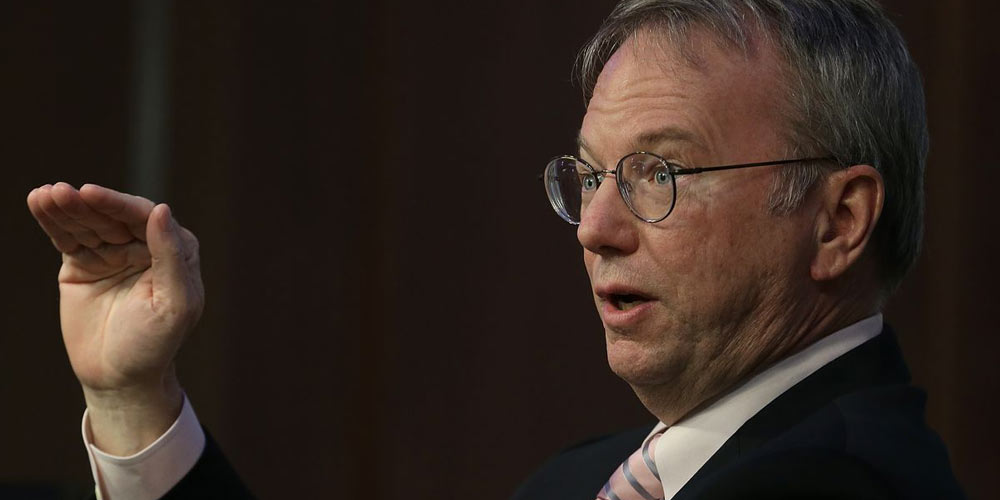 Act Fast
Next on his list, is to "get your products out quickly."
Schmidt understands how startup can struggle. "you have to get everything done at once, you have limited time, limited money, and a talent shortage." But that shouldn't stop them from delivering products as fast as they can.
"if you have the right product, it's reasonably easy to get the money to scale, to build the brand and get the distribution. But the product competition is extraordinarily tough," Schmidt explains. The reason for this, according to Schmidt, is that the cost of creating a startup in the modern age world is low.
"All you basically need is computers, internet connection, and Google!"
He stresses that getting products out quickly should be the focus for any startup aiming to grow exponentially and beat the competition.
Tell Employees The Truth
In order for employees to stick to the company's value, Schmidt advised that startups founders should deal with growing pains by "embracing fast change, and being ruthlessly honest internally about facts."
If employees are kept up to date with the reality of what the company is facing, they are less likely to protest against their seniors who paint an overly optimistic picture.
When attempting to grow and expecting a hyper growth, entrepreneurs should reduce the risk of these problems surfacing further down the line, explained Schmidt
Schmidt also points out that no matter how hard startup founders employees teach their employees to make sure the company culture stays pro-diversity, pro-access and pro-transparency, "there are always individuals that either misbehave or disagree with the dogma, the dominant culture."
No matter how small or big a startup or a company/organization/enterprise is, "you're always going to have human issues."
Connecting With Other Founders
Connecting with others with similar goals can be really beneficial, especially crazy founders.
"There's been a lot of research conducted on why Silicon Valley is so successful, and the best analysis is that everyone has dinner together," he explains.
"And these are nerds, so dinners are not so exciting," but nevertheless, this face-to-face informal communication with crazy founders can spark more crazy ideas that one day could become revolutionary.