Founder and CEO of Meta (formerly Facebook)
Back in the days, Mark Zuckerberg, originally the founder of Facebook, launched the social media network way back when he was still in college in 2004.
But gone are those days. The social giant has grown large enough to make others gravitate around it. It has helped redefine how communications through the internet, and how companies can conduct business regardless of time and location. The world has shrunk to the palm of the hand, and Facebook played a huge role in making that happen.
After rebranding Facebook to Meta, he envisions that the future of the internet, and social media, is inside metaverse.
But since he wants Facebook to become a metaverse company and not anymore a social media company, many started thinking that the Meta rebrand was merely a way for Zuckerberg to salvage his company's tarnished reputation.
Regardless, Zuckerberg has plans, and those plans he highlighted as :values" are to reflect the profound transformation of Facebook to Meta.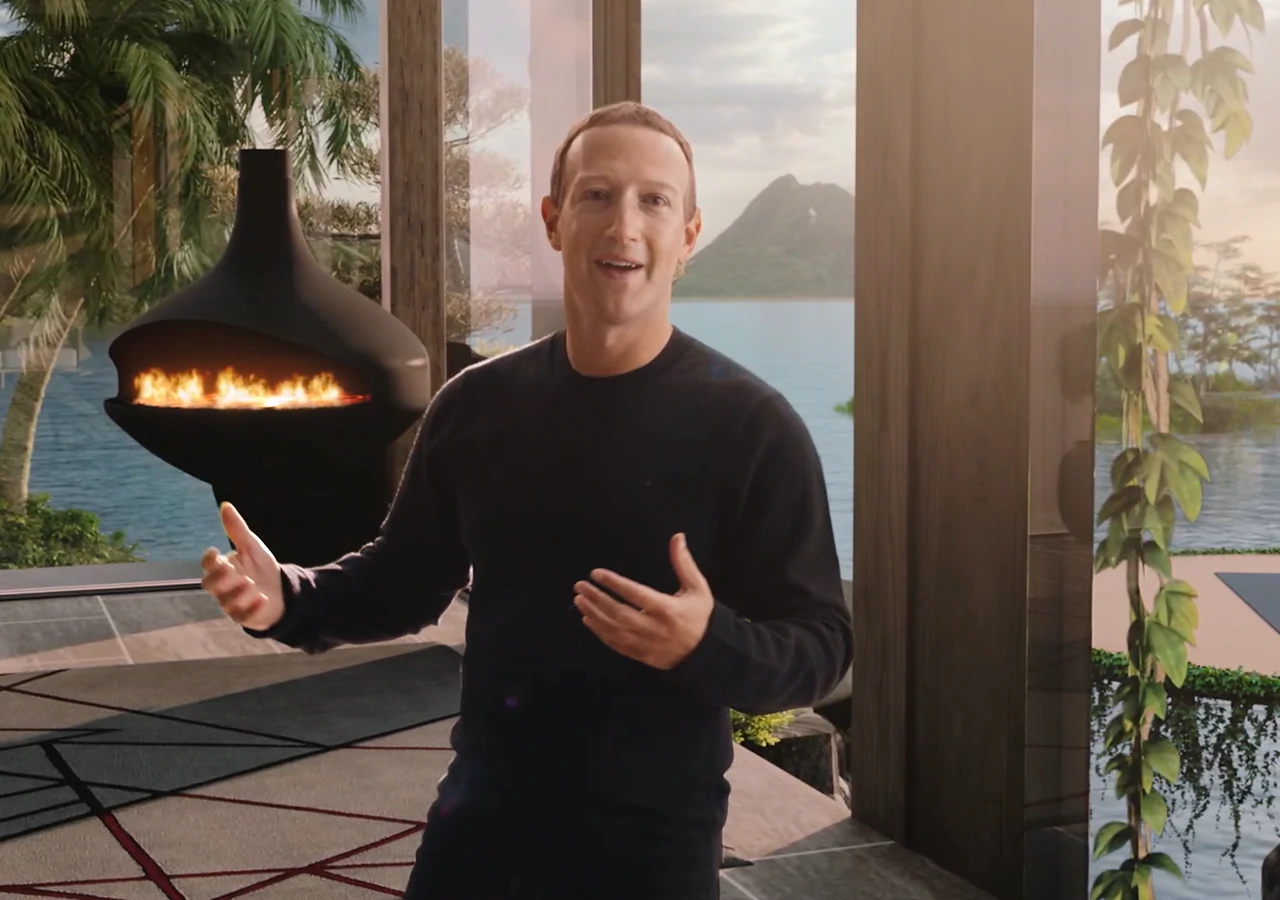 Mark Zuckerberg.
" [...[ we put a flag in the ground with Meta as our new name and vision for the future. As we head into this next chapter and continue to grow, I think it's important to be intentional about how we work and what values we emphasize."
1. Move Fast
When it comes to competing with other business on the web and mobile, it's mostly about speed.
An idea is nothing without execution. But to thrive, the idea should be well-executed, as fast as possible. It's this value that according to Zuckerberg, "helps us to build and learn faster than anyone else."
"This means acting with urgency and not waiting until next week to do something you could do today. At our scale, this also means continuously working to increase the velocity of our highest priority initiatives by methodically removing barriers that get in the way. It's about moving fast together -- in one direction as a company, not just as individuals."
2. Focus on Long-Term Impact
Meta, considering that it operates Facebook, Messenger, Instagram, WhatsApp and Oculus, is certainly a titan. While it may target short-term goals with its efforts, but for a company its size, it's less nimble. The company may not have the agility smaller companies have. But due to its size, and knowing that the internet itself is evolving with it, the company has the capacity to target long-term impact that is really impactful.
Meta has the capacity, simply because it has the resources to create that momentum.
" [...] long-term thinking and encourages us to extend the timeline for the impact we have, rather than optimizing for near-term wins. We should take on the challenges that will be the most impactful, even if the full results won't be seen for years," Zuckerberg said.
3. Build Awesome Things
When Facebook was first launched, it followed the footsteps of others earlier social media platforms. But sooner than later, it started developing new things, with the ambition of conquering the market and providing users with all the necessities needed from an online communication tool.
"We've already built products that are useful to billions of people, but in our next chapter we'll focus more on inspiring people as well. This quality bar should apply to everything we do," Zuckerberg said.
4. Live in the Future
This value is meant to help build "the future of distributed work that we want, where opportunity isn't limited by geography."
This is where Meta can operate as a distributed-first company and being the early adopters of the future products it is building to help people feel present together no matter where they are.
5. Be Direct and Respect Your Colleagues
Facebook the social media app has more than a handful of issues. And internally, there are issues as well. This is why Zuckerberg wants to create "a culture where we are straightforward and willing to have hard conversations with each other."
"At the same time, we are also respectful and when we share feedback we recognize that many of the world's leading experts work here."
6. Meta, Metamates, Me
Zuckerberg wants to to say that everything is about the sense of responsibility. According to him, "it's about taking care of our company and each other."
CEOs are responsible for managing a company's overall operations.
This can include, but not limited to: delegating and directing agendas, driving profitability, managing company organizational structure, strategy, and communicating with the board.
In addition to that, CEOs are also responsible for leading the development and execution of long-term strategies, with the goal of increasing shareholder value.
As the founder and also the CEO of Meta, Zuckerberg is one of the most influential people in the tech business.
Facebook and other Meta products may be riddled with issues that derived from the communities themselves, as well as from the side-effect of the company's massive advertising business. This is why reshaping those facts to embrace a better future is not an easy task.
And Zuckerberg has huge responsibilities on his hands.
"At the end of the day, values aren't what you write on a website but what we hold each other accountable for every day. I encourage you to reflect on these values and what they mean to you as we start working on this next chapter for our company."