Co-founder and CEO of Airbnb
The world is big. With so many continents having so many countries with a lot of cities, each of them are unique. The people, the culture, the food, the landmarks, and even the air, can different from one place to another.
To many people, travelling is among the things they must do, in order to live their life to the fullest. Not to only satisfy their hunger for adventures, but to also see the world in an another perspective, broadening their knowledge, and expanding their experience.
But the 'COVID-19' coronavirus pandemic made all that to an almost complete stop.
The world struggled, with many countries closing their borders, land, sea and air, from foreigners, and even their own citizens. Sooner than later, the economy collapsed.
But thanks to the internet, many businesses can continue to thrive.
While remaining at home and away from the public and office, people can 'meet' other virtually through apps and online services for group messaging, calls and video-conference. People are far apart, but yet, are still close together.
And after more than a year experiencing this pandemic, as vaccines are being distributed and people are becoming more aware of the virus, the economy wants to reboot. People want to travel.
But no, not everything will return back to normal, especially in the way people travel and among those in the hospitality business.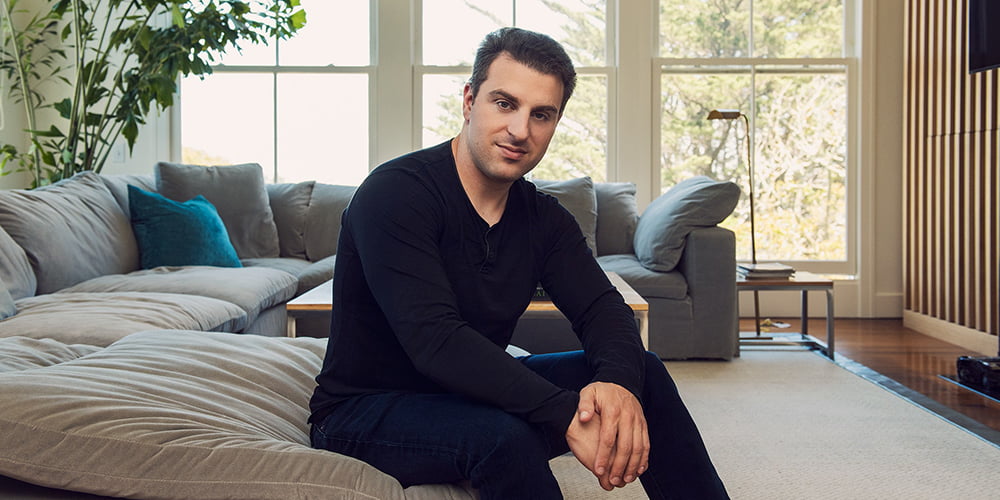 Brian Chesky is the co-founder and CEO of Airbnb, the popular and the pioneer of online marketplace for lodging, primarily homestays for vacation rentals, and tourism activities. According him, considering the world post COVID-19:
Though the world is getting back to normal, Chesky said that he is anticipating some permanent changes to the way people travel.
"People, when they're traveling, they're more flexible about when they go."
"It used to be that there were very specific windows people would travel, but now more people can work from home. It means they can work anywhere."
"There's a lot more flexibility."
"Now people are traveling kind of everywhere. They're getting in planes, but they're also getting in cars. They're going to small towns, rural communities. They're going to national parks, So there is a major travel redistribution, which I think is really good for tourism and economies around the country."
And when speaking about business travel, he said that:
"Business travel as we knew it is never fully coming back. The bar to get on a plane to go for a meeting is now higher, and fewer people are going to do it."
This can happen because as people have largely been grounded for more than a year, Chesky suggested that people are already familiar with remote working, that they, or their employers, may see business travel as no longer a necessity.
"I think that people now have what they didn't have a year or two ago. Many people now have flexibility. They have flexibility where they travel and live and work -- and they're starting to combine all those."
"I think once people have something, they don't want to let go of it."
Even if business travel does heal, long-haul ones may be among the last markets to recover.
With the lines between travel, work, and living are blurring, Airbnb is among the many companies in the world that has been affected by the pandemic. As it is looking to embrace the new trend that should come following the COVID-19 era, Airbnb is betting that flexibility is the key to the future of travel.
Have any more information to add? Or corrections maybe? Visit our
Contact Us
page and send us a feedback. We're appreciating it.