Executive Chairman of IBM, former President and CEO of IBM
Companies can operate when there is a healthy and proper relationship between its employees and employers. Take one away, and disaster can happen.
But when it comes to choosing employees, employers can be rather picky. This is because most employers want the best by neglecting the rest.
Unfortunately, their methods of picking the 'best', usually involves looking at their academic studies.
Employers tend to think that people with a degree in college, should be a better workforce, simply because they have spent years studying for their degree, making them have the skills needed for the job. With that in mind, many employers may not even consider a traditional college dilemma as an option.
In other words, the higher the degree a person has, the better.
It shouldn't be seen this way.
That according to former IBM CEO Ginni Rometty, when asked in an interview at Fortune's Most Powerful Women Summit.
She said that the best thing employers can do to improve their business, their workforce and their community, is to stop hiring based on four-year college degrees.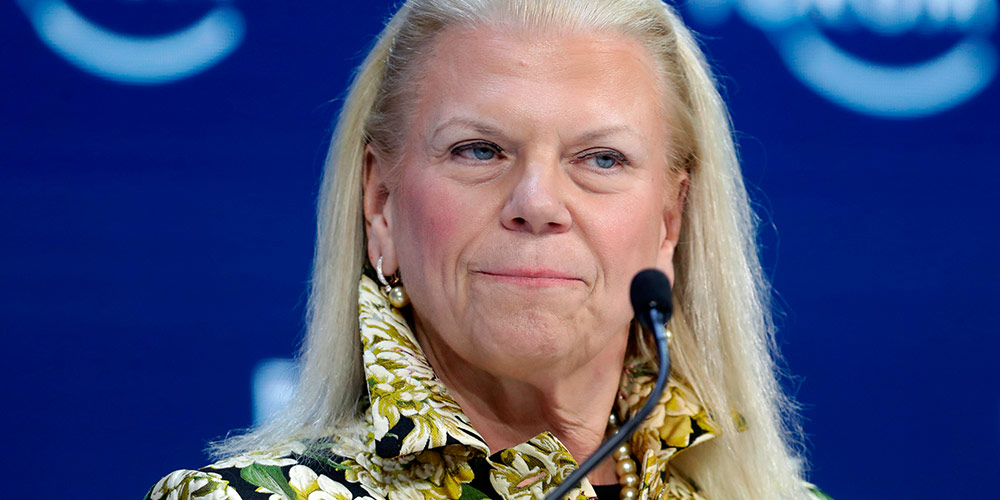 Ginni Rometty attending a panel discussion at the World Economic Forum in Switzerland, in January 2020, when she was still the President and CEO of IBM. (Credit: AP Photo/Michael Probst)
Rometty was working with IBM for nearly 40 years, and spent eight of her years as its CEO.
As the company's first ever CEO, she has been vocal about the need to rethink hiring in the tech field.
And this happened particularly during a time when she realized that four-year college can be expensive for some people, while associate's programs, vocational schools, certification courses, bootcamps and other skills-based training and educations are widely available and may be more accessible and adaptable to the rapid speed of tech innovations.
Rometty said she saw the digital era "was not going to become an inclusive era, ironically. There was going to be haves and have-nots."
Without equal access to tech training and opportunities, "it would leave a lot of people behind."
Amid the 'COVID-19' coronavirus pandemic, the world is experiencing unequal recession. This exposed and further exacerbated this divide.
According to a report from the Washington Post, more white-collar employees have rebounded from the economic downfall because they can continue working from home during the pandemic. Most of these people are college-educated employees.
On the other hand, a lot less number of workers with just high school diplomas, have recovered.
As the digitized world and accelerated technology adoption are accelerating the demands for more workforce, Rometty shared three things employers should prioritize instead of college degrees.
First, is to "value someone's propensity to learn more than their skills." Focusing on someone's ability to learn, rather than what they've already learned, has "completely changed" how she looks at hiring.
Second, is for companies to offer their employees a learning system. They can give employees a few starter courses in skills they need training for. And based on their performance, their interests and their goals as a worker, the platform would serve them with additional courses tailored to their career path with the company.
Third, employers must be transparent about the skills they really need from their workers and guide them to either learn them, refine them, or steer their career path in a new direction depending on their goals within the company.
"The people are out there with the skills. We can teach them the hard skills, but it's the soft skills they need to come in with."
"Economic opportunity is the way to social equality."