CEO of Microsoft Corporation
Microsoft has carved its name in the history of computing. Since then, and after the internet has become a common thing, the company has also become a cybersecurity giant.
From reigning the PC market, Microsoft has come a long way before venturing beyond computers to also include cloud computing and developing security-related products.
And according to CEO Satya Nadella, things aren't stopping there.
"And, you know, [there's] a lot of work ahead, but we are investing very heavily because guess what? You know 10 years from now we'll still be talking about it as technology becomes even [a deeper part] of our lives in our society in all critical industries," he said.
"What we have built is very helpful in times of crisis and there is a big crisis right now," Nadella said.
"But you need to sort of obviously build all of this over a period of years if not decades and then sustain it through not just product innovation, but also I would say, practice every day."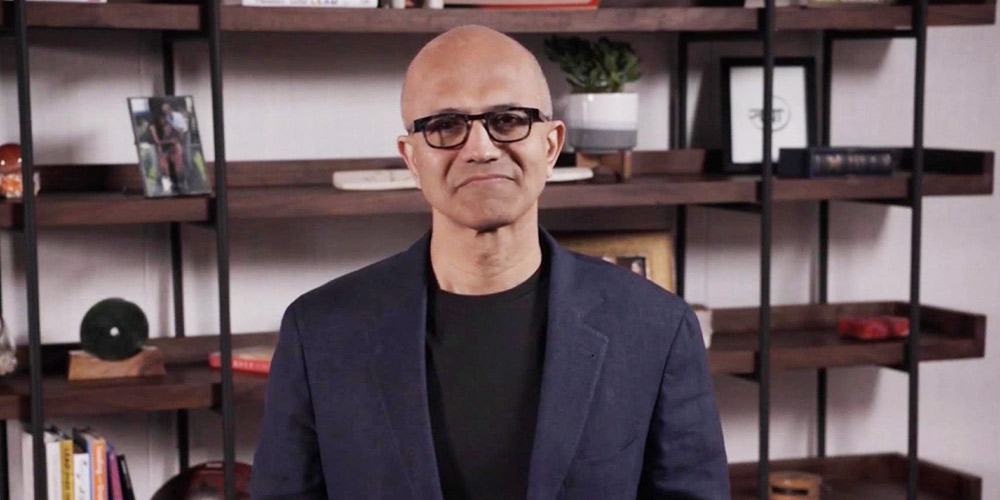 With the internet that allows information transaction to happen digitally from anywhere around the globe, privacy has become a concern.
Protecting privacy is part of cybersecurity, and Microsoft as a cybersecurity company, cannot neglect the fact that the subject has become more than just a concern.
"One of the things about Microsoft's investment is really not just about the security investment — which is substantial when you look at Defender or Sentinel or Azure Active Directory and the list goes on — but it is that ability to take all of our investments in AI and data and infrastructure and bring it to bear for security," Nadella said.
"And that I think is what makes us pretty unique."
But protecting millions of users across more than one hundred countries is not easy.
This is where Microsoft breaks its security offerings down into four categories: security, compliance, identity, and management.
Nadella said that:
"There needs to be a real different approach to creating a cybersecurity solution for customers."
"In what is an interconnected world it's not about any one point solution, it is about having, I would say, an architectural approach, which then needs to be reinforced every day."
And as cloud services continue to expand, Microsoft's stake in the industry will grow alongside it.
"It is not just transformation in order for you to remain in business. You need to have that digital control plane, not just for your workers so that they can log on to their PCs from home and be on Teams calls."
"Your manufacturing plant needs to continue where the engineers, the operational data all need to be reasoned over. That is the transformation that I think we are seeing the acceleration of."
In the clouds, Microsoft is not alone. Other big players include Amazon, Google and some others.
While they are at it, hackers won't stop.
Malicious actors wherever they are, will do whatever they can in the cat-and-mouse game against cybersecurity companies, trying to exploit weaknesses of systems regardless who are protecting them.