Founder of VKontakte and Telegram messenger
Being on top of a food chain allows companies do literally monopolize the industry they are in. While things have been done to prevent that, sometimes, companies can get away with it with minimum damage.
The perks of being a giant is having the power to be immune from competitive or consumer pressure.
Apple is the tech titan, considered among the largest the world has ever seen. Telegram on the other hand, is just a popular messaging app, a miniscule if compared to the iPhone-maker. And this time, its CEO, Pavel Durov has again spoken out against Apple's "abusive practices."
Just like all apps willing to be listed in Apple's App Store, Telegram needs to obey the tech giant's policies.
After saying that Apple is demoralizing developers by its huge 30% tax and delaying updates, Durov is again blasting Apple
For more than many times, Durov has expressed his bad experiences with Apple.
This time, it's no different.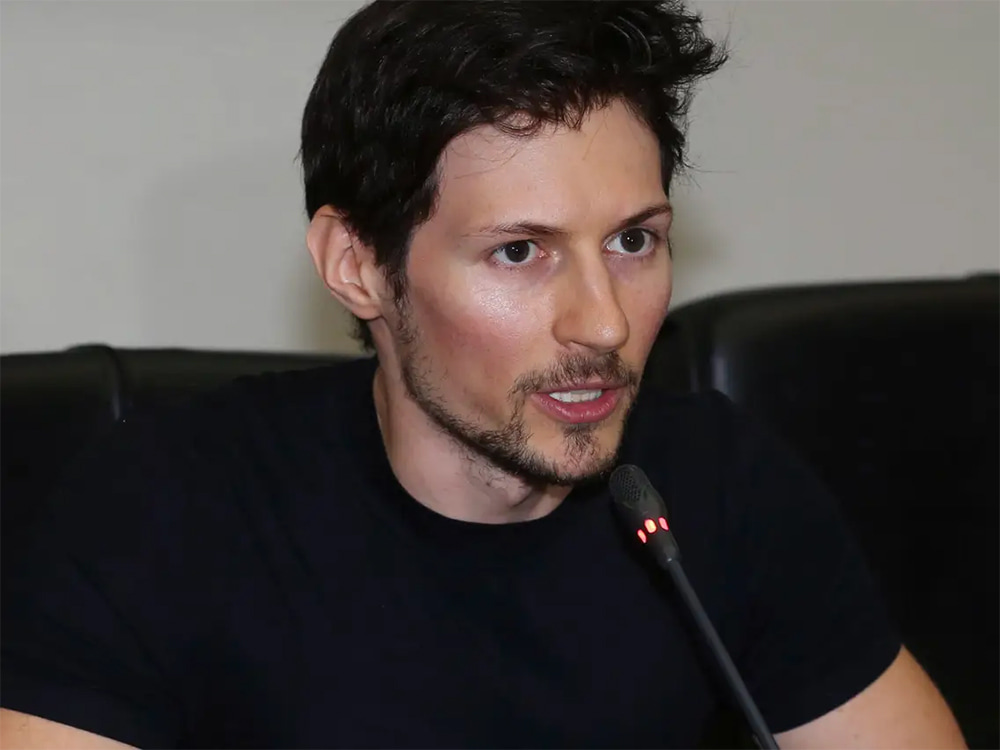 Pavel Durov when visiting Indonesia in 2017.
"Some content creators started using third-party payment bots to sell access to individual posts in their Telegram channels. This way, content creators could receive close to 100% of whatever their subscribers paid, which was great."
"Unfortunately, we received word from Apple that they were not happy with content creators monetizing their efforts without paying a 30% tax to Apple. Since Apple has complete control over its ecosystem, we had no alternative but to disable such paid posts on iOS devices."
Some creators on the platform were using third-party donation and pay-to-view bots.
According to Durov, the platform has never charged users for transactions made using these bots. However, as the news spread, Apple reportedly requested Telegram to remove this feature from the iOS app.
But for Apple, this is a violation, simply because its guidelines said that in-app content using alternative payment systems other than Apple Pay is prohibited
If Durov doesn't comply to the request, he risks having Telegram kicked out of the App Store.
"This is just another example of how a trillion-dollar monopoly abuses its market dominance at the expense of millions of users who are trying to monetize their own content."
"I hope that the regulators in the EU, India and elsewhere start taking action before Apple destroys more dreams and crushes more entrepreneurs with a tax that is higher than any government-levied VAT."
Telegram tries to bypass App Store's in-app purchase system in order to not pay the 30% commission on each sale to Apple.
But because Apple has warned Telegram about this e-commerce transaction, Durov has no choice but to disable the paid posts feature.
Apple has been threatened with costly antitrust suits for more than many times. And so does Meta, Google and Amazon.
Many have accused these tech giants for using their privilege to conduct extreme monopoly in the market.
Some have started to file antitrust cases after antitrust cases, in order to combat, or at least restrain those powerful companies.
In this case, Apple does listen. But unfortunately, officials, politicians and some opportunistic lawyers may piggyback those cases.
Because these cases involve huge amount of money, some parties are benefiting from these lawsuits. As a result, some are seemingly keeping these lucrative games going for so long.
Apple had something to say about this. The tech titan once said that its App Store is not a monopoly.
Read: Apple Has A 'Totalitarian' Approach, And It Is Throwing People Back Into 'The Middle Ages'