Founder and Former CEO of Bukalapak
Entrepreneurship is the creation of something that has value. In a more detailed explanation, it's the process of designing, launching and running a new business, and venture along the way by dealing with risks in order to make profits.
To some people, being an entrepreneur is often like investing.
If this is the case, in order to be a successful investor, one must first succeed as an entrepreneur. Or, at least succeed in having the mindset of a successful entrepreneur.
In other words, to those people, running an investment is by thinking like a business owner.
Achmad Zaky is the founder and former CEO of Bukalapak, one of the largest e-commerce platforms in Indonesia. As one of the pioneers in the industry in the Southeast Asia nation, Zaky through his hard work, managed to build a successful business, resigned a decade after founding it, to then become an investor.
Through DailySocial's Matermind Series, Zaky shared his own stories as an entrepreneur who left the company he co-founded to build a new venture in the tech investment landscape.
In the session, Zaky also shared his experience building ventures, and gave his insights on the tech startup and investment ecosystem in Indonesia.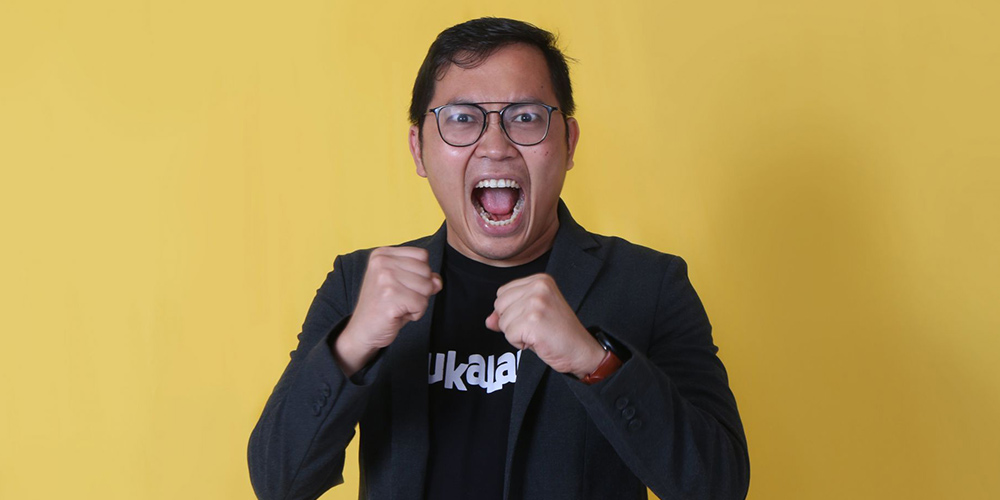 Zaky co-founded Bukalapak with Nugroho Herucahyono, a friend of his with whom Zaky already co-founded Suitmedia. And also with Herucahyono, Zaky co-founded Init 6, a venture capital that deploys funds from their personal pockets, to invest in early-stages startups in Indonesia.
"In Bukalapak, we're kind of single-minded. It's all about e-commerce until the very technical aspect. In the VC industry, it is more horizontal, with all the industry potentials [...] I consider Bukalapak as my big-grown child, and in order to grow the ecosystem, I need to create a new venture. Not easy, but I'm refreshed now," said Zaky.
One of his goals of creating a VC, is his thoughts about the Indonesian ecosystem.
"it's clear that we need a more mature ecosystem. In order to reach that stage, there may have required more unicorns. With the existing ones, hopefully, the alumni including the founders can make another success story. It is for the sake of the young generation because they also need a role model," added Zaky.
Through his VC, Zaky admitted that as an investor, he's not expecting himself as the "Mr. Know-it-All".
Rather, he is leaving the founders of the startups he helped funded as the experts, while his VC is providing "a perspective where they may lack, such as experience and network."
Zaky's venture started as a dream.
"Nugroho and I have been friends since high school through university [...] Along the journey, we realized that we have a shared dream about how Indonesia can have lots of tech companies. As we noticed that the global war is all about technology, and Indonesia should drive the industry. The young generation must be able to compete in the future industry."
With the world dominated by tech companies from the West with the U.S., and the East with China, Indonesia still lacks far behind.
This is why Zaky wants young generations to be motivated in being a player rather than just end consumers. While this isn't an easy task, and it's easy for anyone to put the burden to the founders.
According to Zaky, this is the mindset that needs changing.
To evolve the mindset, Zaky suggested that "to grow the seed, the land must be fertile. if we are to nurture, it's the environment. There are people who are born with the gift of entrepreneurship, but I believe the success comes from above."
Indonesia is already in leading in Southeast Asia. To keep that achievement and reach a more global audience, Zaky suggested:
"if we are to achieve big, we must dare to dream big."
"As a founder, we should never easily satisfied and always create innovations. Improve your standard growth by growth, and do not ever give up experimenting. I think that is also what has brought Bukalapak this far, innovation first."