Co-founder and CEO of Facebook, Inc.
For companies that have the whole world as users and potential customers, they can go to great length to pursue them. And the social giant Facebook is one of them.
At first, Facebook never considered Apple as its direct competitor. After all, the two companies' philosophies are diametrically opposing each other.
Facebook is in the data business. It provides its services for free. From the core Facebook app, to Messenger, WhatsApp and Instagram, they are all free to use. But in return, the company collects data about its users.
The more data Facebook collects on users, they more effective its targeted ads will become.
Apple on the other hand, is a lifestyle brand, and that it is the creator of the iPhones, iPads, Macs and other expensive products. And part of the lifestyle Apple sells, is providing users the platform and the device where they can have more control over their privacy.
But a long-time feud between Facebook founder CEO Mark Zuckerberg and Apple CEO Tim Cook have resurfaced, with The Wall Street Journal reporting some of Zuckerberg's angry comments he made back in 2018 against Apple.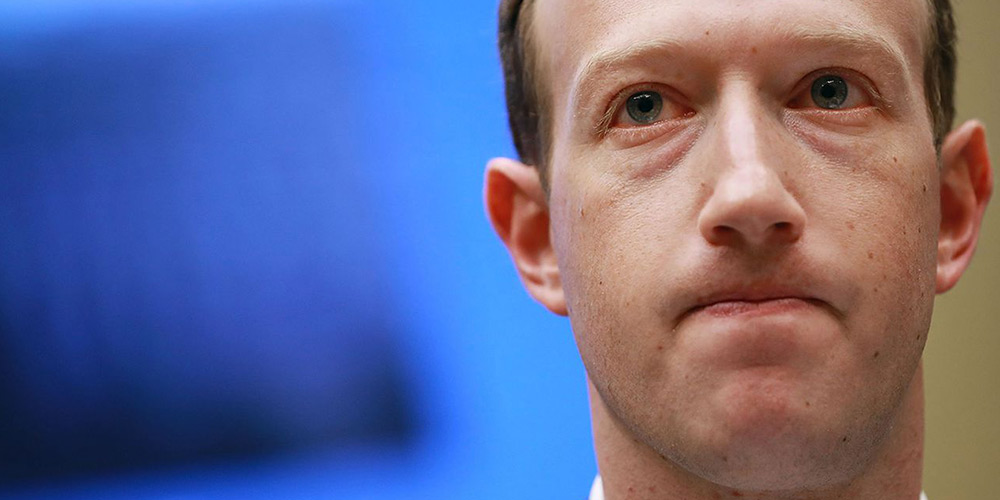 It all began in an interview Cook gave.
During the appearance, and when asked about Facebook's controversy over its data-collection practices, Cook claimed Apple would never have found itself in the same position as the social media company. Zuckerberg shot back at Cook's comments, saying that they were "extremely glib" and "not at all aligned with the truth."
Zuckerberg said that Apple and Tim Cook have too much sway over the social-media giant's business.
But behind and in private, Zuckerberg who was later named the youngest centibillionaire, was harsher.
"We need to inflict pain," he told his team, for what he considered to be the poor treatment of his company.
The tensions between the pair became public in 2014, when Cook criticized Facebook's business model.
Cook expressed annoyance over business models that prioritized engagement above anything else, in which the process include the gathering of user data to target users with advertising. Although Cook didn't mention Facebook by name, it was clear that he was addressing the social giant.
The report said that the feud started in 2017, when Zuckerberg and Cook held a face to face meeting that "didn't go well". Zuckerberg complained about app-review delays, and thought that Cook was "abrasive".
Zuckerberg's hatred first came to light in 2018 when Cook made public comments about the Cambridge Analytica scandal in 2018:
More recently, Cook again confronted Facebook after Zuckerberg accused Apple of misleading users.
That was particular centered on an iOS privacy update.
Starting an update on iOS 14, Apple is making it easier for users to decline to have their data tracked to enable targeted advertisements. This goes beyond the tracker blocker on Apple devices.
With the update, Apple wants every Apple user to be able to refuse such data tracking when setting up a device.
Cook believes that for a technology to succeed, it doesn't need vast troves of users' personal data.
Facebook is trying to pre-empt the move by asking users for permission to track their data so it can target them with ads, through a message that cleverly pops up before Apple's warning, telling users that allowing trackers means they "get ads that are more personalized" and "support business that rely on ads to reach customers."
According to Facebook, Apple is self-preferencing and has carved out policies that benefit only itself, accused Apple for its wrong definition of "tracking."
Apple considers tracking as data that passes through a third party.
It stated that by definition, that applies to every app and website and business, except for Apple who owns the operating system.
According to Facebook, Apple has also extended its special privileges of owning the Apple ecosystem, to use its own ad measurement and misleading users about its own data practices by not sharing in their app privacy labels that they connect identifiers to account information, the same way they are making to others.
Facebook believes that personalized ads and user privacy can co-exist, and Zuckerberg is doing whatever he can to defend that.
Related: Losing Privacy, 'You Should Figure Out A Way To Get Off Of Facebook'