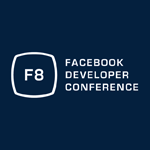 The social network giant Facebook was all out in its 2 days F8 developers' conference. The event which was held on April 12-13, 2016 in San Francisco was all about the company's future plan. And that is to "give everyone the power to share anything with anyone."
To initiate the strategy, Facebook plans to move ahead, beyond its original role as a social network. The company aims to launch several new products that include virtual reality projects, beaming internet connection using laser by drones, and to unleash artificial-intelligence bots.
While those are Facebook's future goal, the company is also dealing with its current products. At the event, the company has made several announcements that will change how people will use technology, and of course, Facebook.
The company is doing that without shortage of new features that could be useful and ground-breaking. Emphasizing on "developing a family of apps to share anything they want with everyone, Facebook sounds ambitious. But when considering Facebook's history, we can conclude that the company is already in a solid foundation to execute any of its plans. And that is all to bring connectivity of the planet to everyone, bringing people together.
At the start of the event, CEO Mark Zuckerberg laid out the company's 10-year plan.
He illustrated just how ambitious he has become in 14 years. He also made remarks about Donald Trump's "wall building" comments, and believing that now more than ever, we need to connect people together to help build a future
Here's a breakdown of Facebook's biggest F8 announcements.
Facebook's New Tools
In the developers' event, Facebook announced an array of new tools to navigate the web more intuitive. The tools include an Account Kit that users can use to log into any services by using only their phone numbers or email.
Account Kit will prove itself handy in emerging countries. An early partner, Saavn, a streaming music service in India, reported over half a million new signups in its first month with Account Kit - a 33 percent increase in total signups. Account Kit is also a highly requested feature in established regions like Europe.
Then there is a Quote Sharing tool, and a Save for Facebook button made for any website to implement. Quote Sharing helps users to quickly and easily share a few lines of text from an article or eBook directly into a Facebook post. So instead of copying and pasting, the tool works with apps or web pages directly.
Facebook also made a new tool for designers, meant to make prototyping apps much faster and easier. Based on Origami Studio that is native for OS X, using technology like Core Animation for stability and speed, Facebook also built Origami Studio to feel like Photoshop.
Another update is Facebook's Analytics for Apps which aims to help developers to gain more understanding about their users' behavior, including their demographic, age range and the time they tend to spend to make in-app purchases. The system can now target notifications to users to increase engagement rates.
Facebook React
Facebook has partnered with Samsung and Microsoft to enhance React. The framework will now be available on Windows and Samsung devices, making native apps can now be written for Windows, Xbox, smart TVs and wearables.
Microsoft is now supporting the React Native framework for use on the Universal Windows Platform (UWP). And this also gives those with apps already written for Windows to access React Native tools. As for Samsung, React Native is also coming to Tizen, Samsung's platform for wearables and smart TVs. Facebook says Samsung is "building React Native for its hybrid platform."
With Facebook's SDK also available for React Native iOS and Android apps, the feature will give developers direct access to Facebook's Login, Sharing, App Analytics and Graph APIs. The project is open-sourced on GitHub.
The Messaging Bots
The 2016's F8 conference was more about Facebook Messenger than almost anything else. This is the second straight year that Facebook put Messenger front and center at F8. Here, Facebook reveals Messenger Platform which allows anyone to create bots for the app. At the event, Facebook held a demo where users can try those bots on the spot.
To help users in creating their own bots, Facebook allows users to use its Bot Engine which is based on Facebook M. What bots are aimed to do, is to make people interact with businesses more intuitively.
The early bots can handle a variety of basic functions, from delivering news to offering a weather forecast to acting as a shopping assistant. But in Facebook's 10-year roadmap, Facebook is highlighting that anything users can do can be soon be available on Messenger.
$30,000, 360-Degree Camera
Facebook is never good in the hardware business. But by acquiring Oculus, the company started to aim to go beyond the screen. At the 2016's F8 conference, Facebook unveil a $30,000 design that can shoot 8k videos in 360-degrees. The hardware consists of 17 cameras, including 14 bolted together in a horizontal ring, a fish-eye lens on top and two more cameras on the bottom. Specialized stitching software allows the cameras to generate stereoscopic 360-degree panoramas.
Facebook is open-sourcing the concept based on existing hardware to encourage people to build their own setup.
While the Oculus Rift initial aim was for gaming, Facebook is hoping for it to enable intimate social interactions over long physical distances. Facebook demoed what VRs can do by showing a tour to global destination using special controllers in hand, and also showing how Oculus can be used to take VR selfies using special selfie sticks.
Video Ambition And Obsession
Video is certainly Facebook's ambition, and also Zuckerberg's personal obsession. Facebook has expanded its video feature with a new broadcasting tool. The company is also rolling out a new rights management system that will allow video creators to upload references to their videos. This will ensure that any duplicates to be automatically flagged.
Facebook's Live video, taking the popularity of Snapchat, is also bolstered. The company is opening up its Live broadcasting feature so that people can live stream videos from all sort of devices, and not anymore limited to smartphones.
During his speech, Zuckerberg demonstrated this by having a drone take off and shoot live footage of the F8 audience.