Microsoft has released its annual report which, among other things, measures the level of politeness of netizens or internet users.
In its 2020 Digital Civility Index or DCI, the company found that out of the 32 countries it surveyed, hate speech continued to spread, with nearly four in ten individuals were involved in a bullying incident.
While most countries on its list hit an all-time worst DCI in 2019, in 2020, only one in four said that online civility was better.
In 2020, the countries were at all-time best DCI except for Vietnam.
The Netherlands is the country with the most polite netizens, ranking first on Microsoft's list. In Southeast Asia and also in Asia in general, Singapore tops the list and ranked fourth globally.
Indonesia on the other hand, ranks 29th our of the 32 countries studied by Microsoft, making it the lowest in Southeast Asia, dropping 8 points with a score of 76.
The worst in all, was South Africa, which is placed last on its list.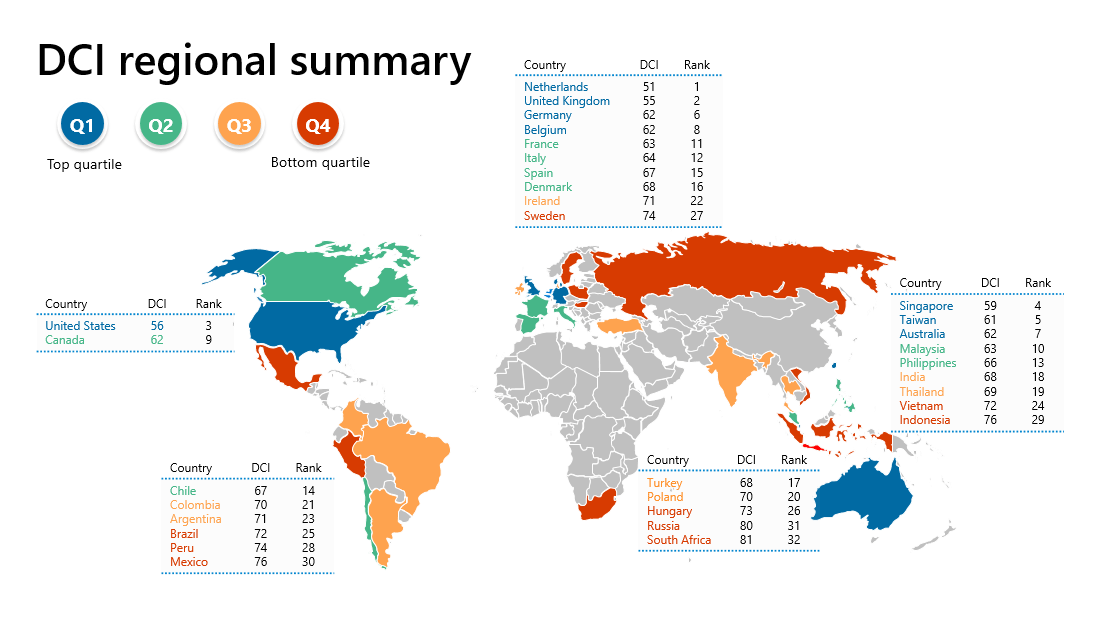 Credit: Microsoft
"This annual study of digital politeness is important to raise awareness and encourage positive interactions online," said Liz Thomas as Microsoft's Regional Digital Safety Lead for Asia-Pacific region.
The survey, which was conducted between April and May 2020, involved 16 thousand respondents consisting of young people and adults in more than 30 countries to examine the extent of negative behaviors and online interactions of 21 internet risks.
A score ranging from 0 to 100 was enforced, where a lower score means lower online exposure, resulting in a higher level of politeness on the country's netizens.
While some of the respondents said that online courtesy has gotten better as the world adapts to the pandemic, and also because netizens have shown respect to help others out, the risk of hoaxes has actually increased.
Misinformation, disinformation and malinformation have grown by 3%, and hate speech was up 4%.
The risk of netizens in question also includes exposure to discrimination.
The ones that were most affected, were Millennials and Generation Z. Millennials in particular, saw more negative change in civility.
These were the results of increased bullying at work.
Most common consequences of this, were loss of self-worth and depression.
Credit: Microsoft
As for Indonesia, the DCI score for adolescents has not changed, but has fallen among adults.
"There is no change in the DCI score for young people but a decrease of minus 16 points for adults in Indonesia," said Microsoft.
The biggest risks for Indonesian netizens are hoaxes and fraud. Four out of 10 respondents rated politeness better during the pandemic. But nearly 5 in 10 people admit to being involved in bullying and 19% of respondents claim to be targets.
When Microsoft announced its findings, the company's Instagram account was bombarded by Indonesian netizens.
"The results of the survey are very exciting," said one user. "What do you mean by Microsoft, do you mean that Indo netizens are rude?" said another.
"Microsoft doesn't know that Indonesia has the 3rd precept of the UNITY OF INDONESIA. Regarding attacks, netizens +62 will definitely unite," said another.
Because the comments section became a place where many Indonesians argue, both positively and negatively, the company had to temporarily deactivate the comments section to stop the flood.