The internet is a crowded space. After all, billions of people are already online, and most of them are already on social media networks.
Through those platforms, people can have a voice, and can express their opinions.
While the internet is already full of people, most people tend to only do what they want to do, and keep quiet when they don't have anything to say. One of the few moments those people can come together, is when something big happened.
When something goes viral, netizens tend to gather to be part of the crowd.
Whatever their intentions are, some are there for the news, while some are there for the exposure.
When a celebrity died for example, the incident can echo through the walls of social media networks, making things noisy.
Things can get a lot noisier, when a celebrity died because of a horrific accident.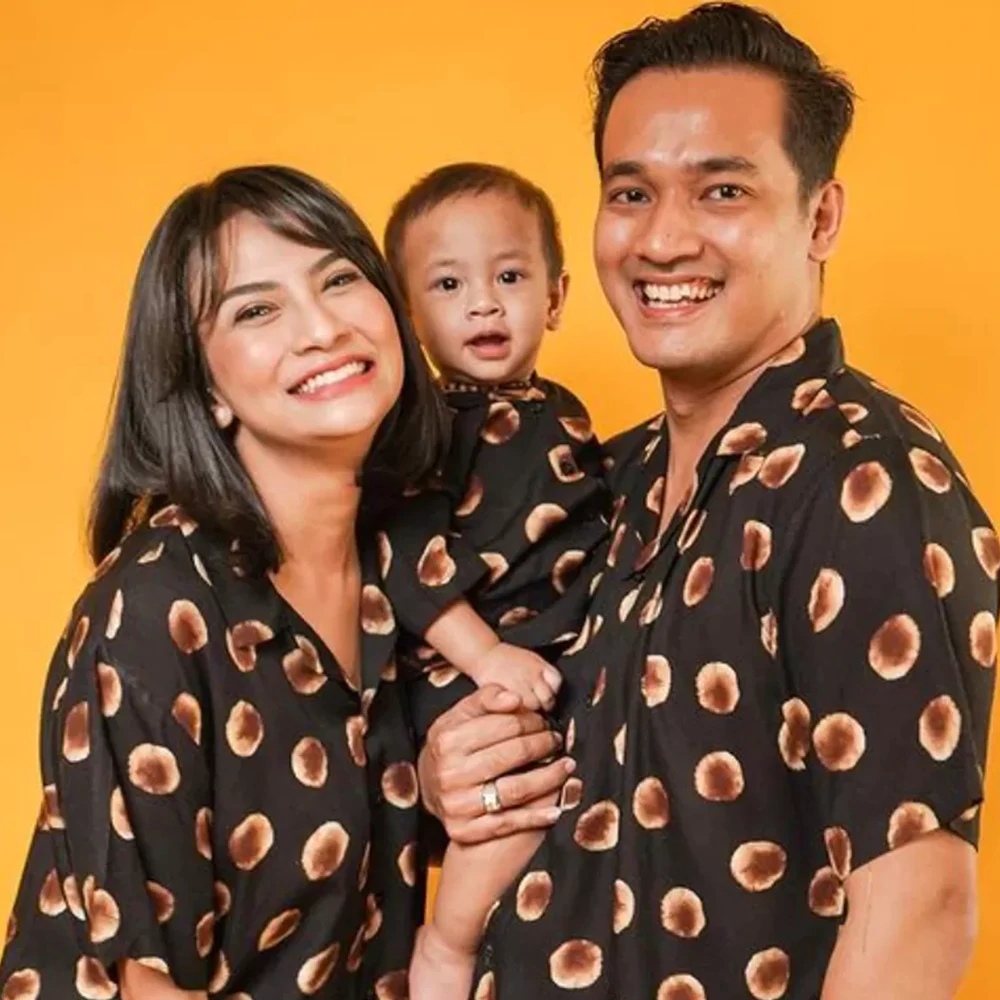 Vanessa Angel (left), her husband Febri "Bibi" Andriansyah (right), and their only child Gala Sky Andriansyah.
Vanesza Adzania, or best known as Vanessa Angel, was born on December 21, 1993.
The Indonesian actress, model and singer might not be as popular as some of her peers, both on the entertainment industry or on the internet.
But it was her death that made her the center of the internet attention, far beyond Indonesia.
On November 4, 2021, Vanessa was with her husband, Febri "Bibi" Andriansyah, their only child Gala Sky Andriansyah, as well as with Siska Lorensa, a babysitter and Tubagus Joddy, a personal driver.
They were travelling from the capital Jakarta to Jombang in East Java.
The weather was clear, and the Nganjuk toll road was relatively empty and smooth. Nothing out of the ordinary.
That until all of a sudden, the Mitsubishi Pajero Sport they were in collided with highway's left concrete guardrail.
It's worth noting that Vanessa made an Instagram Story, not long before the crash. And so did Bibi, and so did Joddy.
"Can anyone guess where I'm going to?" asked Vanessa on her post, which was uploaded hours earlier.
The footage apparently showed her sitting in the second-row of the car, and also showed that beside her, was her son and the babysitter.
As for Bibi's post, he shared that he was sitting at the front passenger seat, and through the selfie camera, he recorded his wife sleeping soundly on a red pillow at the second-row seat, without wearing the seatbelt.
Joddy's post on the other hand, showed that he was speeding beyond the allowed speed limit. It was reported that Joddy was recording himself for Instagram, while punching the pedal of the massive SUV Vanessa and Bibi just bought a few months earlier.
The Mitsubishi Pajero Sport SUV the family was in after the single accident in East Java, Indonesia.
Vanessa Angel was covered in tarp before the ambulance arrived. She died from her injuries shortly after the fatal accident.
The SUV spun and faced the opposite direction.
When the crash happened, the car swirled from left to right of the road, leaving its front-left side severely damaged. The car travelled a further 30 meters after the impact, and made a complete 180-degree turn before it finally stopped.
Vanessa who didn't wear her seatbelt, was thrown out of the window, and landed at least three meters from the car.
She died instantly.
Bibi who used the seatbelt remained inside the car, also died the moment the car crashed.
The babysitter was fortunate, despite suffering injuries that needed immediate attention. The even more fortunate, was Joddy, who managed to stand on his own feet and exits the car wreck.
Shortly, Gala went crawling out by himself.
A witness of the crash saved the toddler, after Joddy who was still disoriented and in shock said that he wanted to make a phone call.
"'Please hold him, I want to call the family,'" the witness said in an interview.
It is reported that Joddy lost control of the car.
A preliminary investigation found no braking traces at the scene, further indicating a driver error.
"There were five people, two people died, and three were injured" said Gatot Repli Handoko, a spokesperson for the East Java Police.
"From the autopsy results, it was known that the cause of Vanessa Angel's death was due to a hard impact on the chest, head and neck. Meanwhile, her husband, Febri, suffered severe injuries to his head and left arm."
Tubagus Joddy has been the family's driver for quite a while.
From the various posts Joddy and the couple made on Instagram, it was suggested that Joddy was more just a driver to the couple. In some of the posts for example, Joddy was seen playing golf with Bibi, and even went shopping with the family.
But following the incident, the public was so furious of Joddy, not only because of his reckless driving, but also because he managed to delete the post that showed him speeding. It was said that he was trying to remove the evidence that he was going 190km/h on the toll road, at one point during their travel.
'Crazy Rich' Surabaya' Tom Liwafa promised to be responsible for Gala's expenses after the death of his parents.
Vanessa appeared several times as a model, and also took roles in the world of Indonesian entertainment industry.
Before her death, Vanessa has been trying to mend her life, marry the man she love, as she tried to settle following her legal case that ruined her life and career back in 2019.
At that time, she was caught in an online prostitution case. Vanessa was arrested when she was in a hotel room in Surabaya with a businessman who paid to have sex with her.
The Surabaya District Court found her guilty of illegal dissemination of pornographic contents under the draconian Electronic Information and Transaction (ITE) Law and sentenced her to five months' imprisonment.
After leaving prison, she stumbled to yet another legal case, and was sentenced to three months in prison for drug offenses. She was freed after just a month to continue her term under house arrest.
It was only then, that she wanted to "grow" back, and live a normal life.
Unlike many of her peers in the entertainment industry, who live flamboyant lives and boast the lifestyle to their followers, Vanessa and her husband led a rather humble life.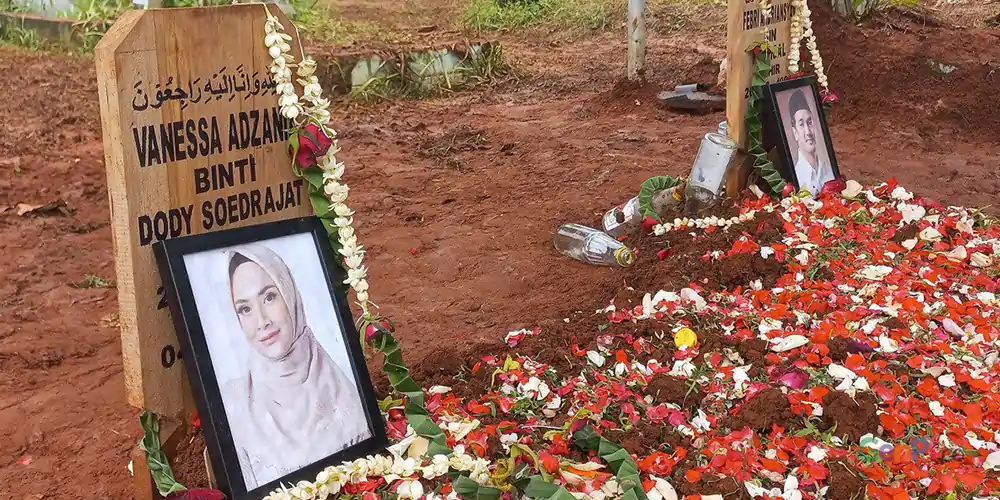 Vanessa Angel is buried next to her husband, at a cemetery in the capital Jakarta.
While many Indonesians and some others worldwide expressed their condolences, many were allegedly opportunists and used the situation to create their own sensation.
For example, occupants of other cars who witnessed the crash, stopped and shared the incident to social media networks, with at least one of them recorded Vanessa lying motionless in the middle of the road on her own pool of blood.
She was seen lying in a prone position, with her chest down and her back up, and with the red pillow she was sleeping on seconds earlier, caught between her legs.
Another footage was showing Bibi still inside the car.
Another one was when a person shared Vanessa when she was already inside a body bag, by unzipping it. The person took a picture of her face, which still has blood on it.
And most notably, a number of YouTube videos were uploaded to show how Vanessa's soul was "summoned" following her burial.
It was later reported that the soul summoning videos were not real, and were actually made by some YouTubers who created the fake news for their very own benefit.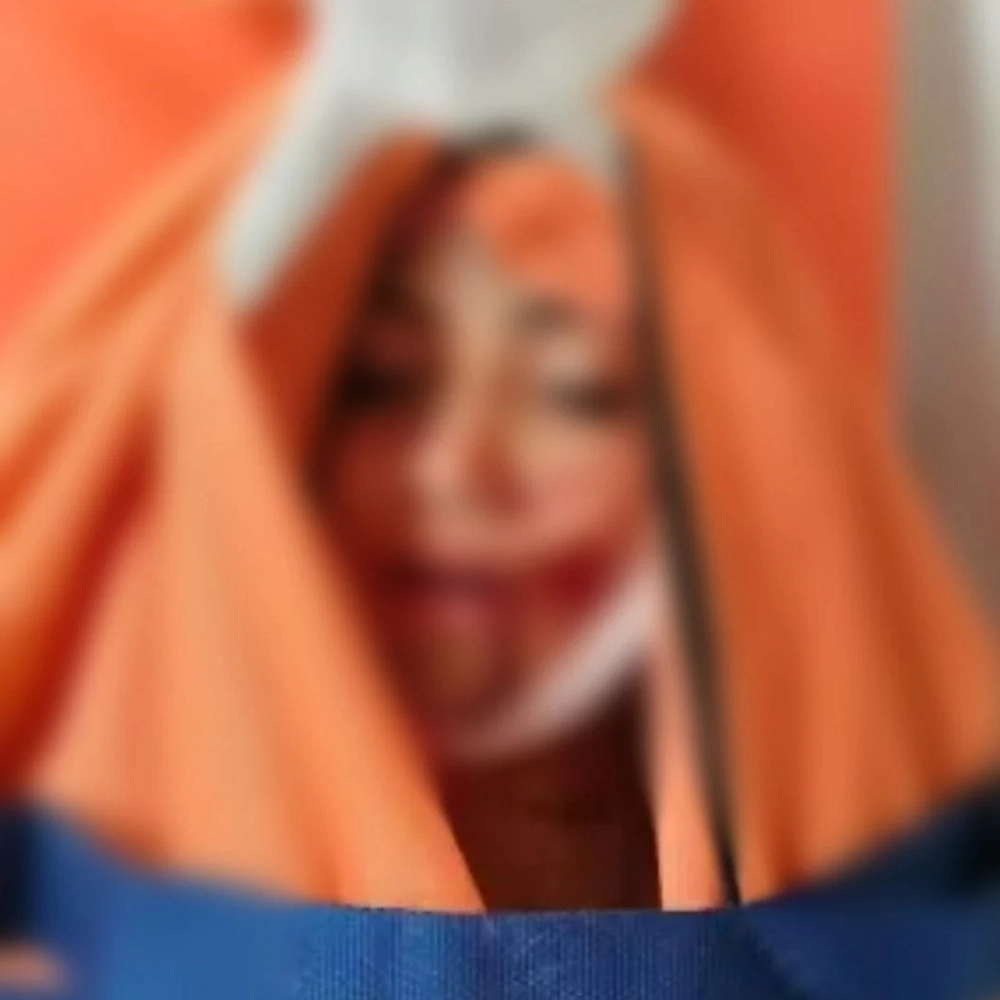 Vanessa Angel inside a body bag (blurred). While her death was instantaneous, some people refer to it as a beautiful death because her face was unscathed.