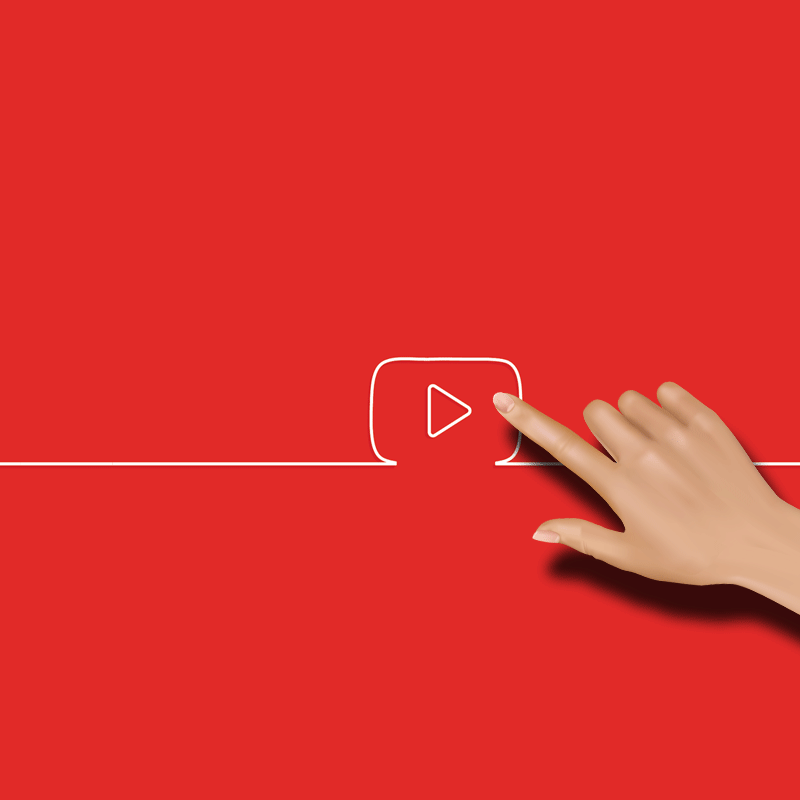 There was a time when the internet was so slow, that people should be happy with videos that are only minutes, if not seconds-long.
Fast forward to the modern days of the internet, people are already enjoying speedy connection, increasing amount of storage and quality cameras that have become more and more affordable.
The consequences are: people can make content faster, bigger in size, better in quality, and not to mention, longer in duration.
People on YouTube consume videos in two distinct ways: watch the whole thing, or fast-forward to get to the "good part".
And here, YouTube is finally giving the option to experience the latter, in a much better way.
Instead of scrolling to the desired time, users can make use of 'Video Chapters' YouTube has introduced.
Initially made available to some YouTube viewers on some channels, Video Chapters are automatically generated based on the timestamps that creators include in their video's description.
0:00 We heard you and added Video Chapters.
0:30 You liked it.
1:00 Now it's official: Video Chapters are here to stay.
1:30 Creators, try Chapters by adding timestamps starting at 0:00 to your video description. Viewers, scrub to find exactly what you're looking for.
2:00 Enjoy! pic.twitter.com/bIHGsGVmyW

— YouTube (@YouTube) May 28, 2020
On the support page, YouTube said that:
"Have you ever spent time trying to find an exact moment in a video? Look no further! We're introducing Video Chapters on Desktop, Android and iOS, which allows you to jump forward to a specific section of a video, rewatch a portion of a video, and more. Chapters appear at the bottom of the video player and use timestamps from the creator's video description. Note: chapters are only shown on videos if the creator has included them."
To make use of this Video Chapters feature, again, video creators aren't required to use any special tools to create chapters; they can simply write the relevant timestamps in the video's description.
That said, videos must have at least three chapters, with each chapter having a duration of 10 seconds or longer. The first chapter has to also start at 0:00 for this feature to work.
For viewers, scrubbing timeline is divided into sections for each chapter, and hovering over one will reveal the chapter's title (taken from the description), as well as users' progress through that particular section.
And to make it easier for viewers to navigate the Video Chapters, YouTube is building a haptic feedback on mobile so users can feel a slight "thump" that informs them they're moving into a new chapter, the company explains.
On platforms or devices that haptic feedback is not available, YouTube instead uses a "snapping" behavior that will snap users directly to the start of the chapter.
YouTube was found testing Video Chapters back in April. With an update, the video-streaming giant is pushing the feature live to all of its users across iOS, Android and desktop.
When testing the feature, YouTube said that it gained a lot of positive feedback. But YouTube had to tweak some of the iterations to meet its previous experiences.
For example, YouTube has increased the number of supported chapters across devices after realizing that it was helpful to allow the devices to determine how many chapters can be shown, based on the available screen space. That means in a video with a lot of chapters, users may see more on desktop than on mobile devices, and more appear when they're full screen on their phone than when you're viewing the video in the smaller, portrait player.
Because the feature requires the creator to input the timestamps, users may not see it on all videos just yet.
Nevertheless, the feature is a useful one, as YouTube simply makes long-form content less cumbersome to navigate. The feature could even increase user engagement with some videos as viewers shouldn't get frustrated by having to scroll through parts they don't want to watch, give up, to then exit the video in search of other videos.
On the flip side, Video Chapters could decrease total watch times, as viewers only watch only the "good part" of the video, instead of viewing the video's full content.