Colors catch the eyes quickly, and Facebook that knows that very well, is improving its chat experience with theming.
Among three updates Facebook is giving its Messenger app, the first that is the most notable, is the 'Chat Themes' feature "to help personalize and enhance your conversations," by transforming the background of your chat into "a delightful and fun way to communicate with friends."
Also available on Instagram, there are three chat themes initially available: Olivia Rodrigo, World Oceans Day, and F9: Fast & Furious.
To set one of the themes, users can go to Messenger's or Instagram's chat settings, to then tap 'Theme'.
Not only this allows a bit of customization, but it can also make the chat feature on Messenger and Instagram a bit more colorful and personalized.
The next addition, is the Quick Reply Bar in Messenger.
"We're all about increasing efficiency, so we've added a new quick reply bar to the Messenger media viewer," said Facebook in its announcement.
"This makes it easier to have conversations sparked by a cool photo or video without needing to go back to your main chat thread. Just tap on the photo or video and send a response through the quick reply bar at the bottom of the screen. Swipe up to exit the full-screen media viewer and head back to your main chat thread."
This feature should make conversations much easier.
This is because Messenger users won't have to go back to their main chat thread if they want to add a photo or video.
With the feature, all they have to do, is tap on the photo or video and send a response through the quick reply bar at the bottom of the display.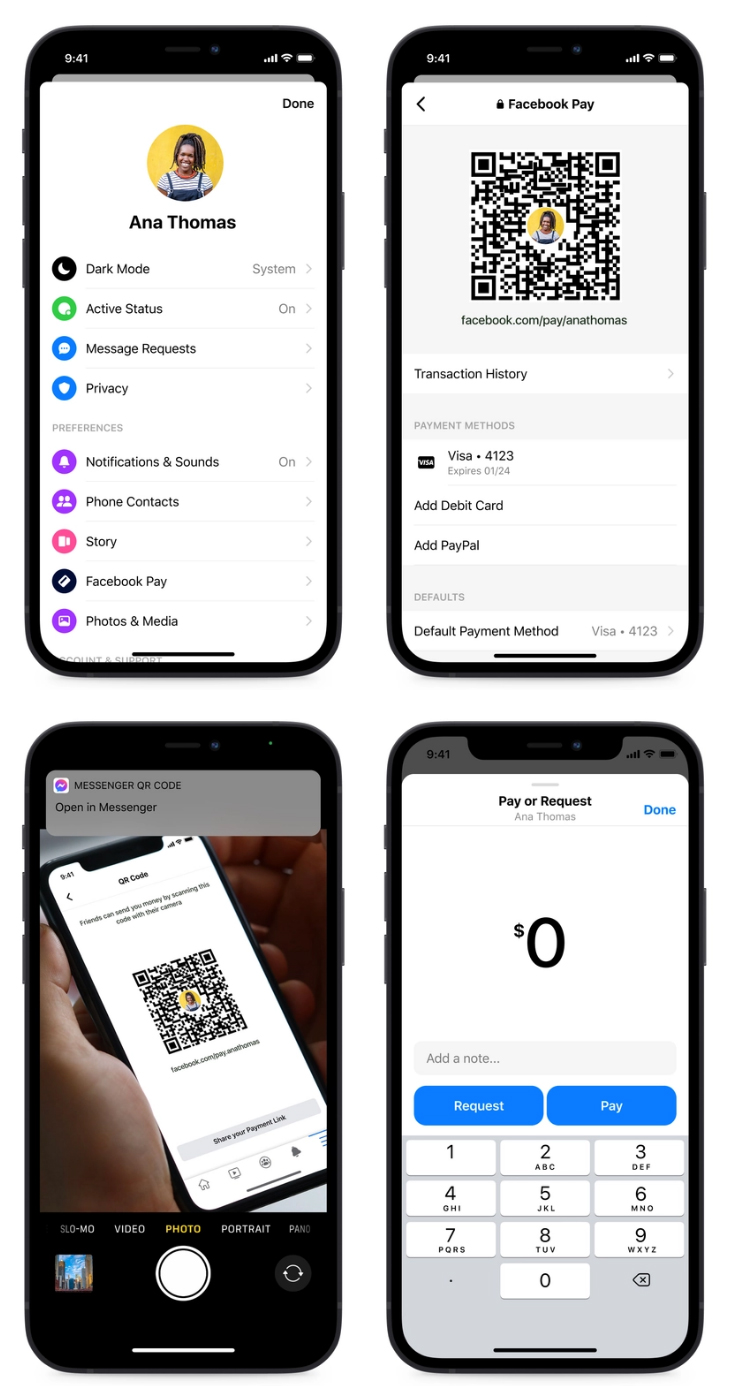 And lastly, Facebook has also added QR codes and payment Links to Messenger
Initially for users of Messenger in the U.S., Facebook has rolled out the ability for them to "leverage QR codes and payment links when they want to send or request money with Facebook Pay, even if they're not connected on Facebook."
Considering that Facebook is already an ubiquitous service on the web, the social media titan can make sure that users no longer need to download a separate payment app.
To access the personal QR code and payment link, users can open their Messenger settings and tap on the 'Facebook Pay'.
From there, users can simply share the payment link, or allow their friends to scan the QR code to send or request money.