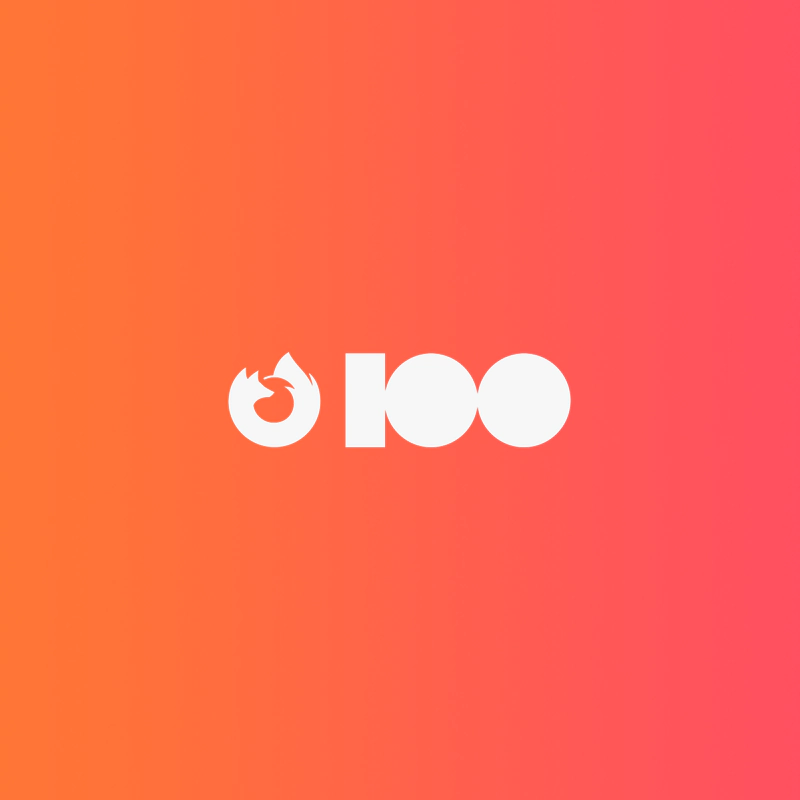 What began as a project that eventually became a worthy alternative to the almighty Microsoft Internet Explorer, Mozilla Firefox has come a long way.
In the modern days of the internet, Firefox has become one of the most popular browsers ever, even when it's overshadowed by Google Chrome.
But regardless, its approach in privacy makes it different than many others.
And this time, the browser has reached version 100.
Following some concerns that the version might break some websites due to the version number, Firefox 100 arrived simultaneously on Windows, Mac, Linux, as well as on Android and iOS, without massive updates.
But regardless, the version does introduce some useful new features for both desktop and mobile.
Read: How Chrome And Firefox Reaching Version 100 Can Break Websites, Developers Said
First off, on desktop, Firefox 100 brings two main usability improvements.
Picture-in-Picture (PiP), introduced in 2019, for example, allows video to be displayed in a separate window that persists independently of the browser so that users can switch between tabs and still see a video while they're doing something else.
Firefox already supports multiple PiPs. And through this version 100, Firefox improves subtitles and captioning for it.
This is a welcome improvement for multitaskers.
Initially, subtitles and captions in PiP should be available on YouTube, Netflix, Prime Video and sites that use the WebVTT format (such as Twitter and Coursera).
Next, is an optimized scrollbar.
The scrollbar Firefox 100 is introducing is slimmer, and shouldn't take space by default.
For users who just run Firefox for the first time, Mozilla introduces them to the browser using first-run language switcher feature.
During its initial running, the browser will check whether users' device language is different from the browser's own default language. In that case, it will ask the user if they want to use one of more than 100 other languages as their default in Firefox.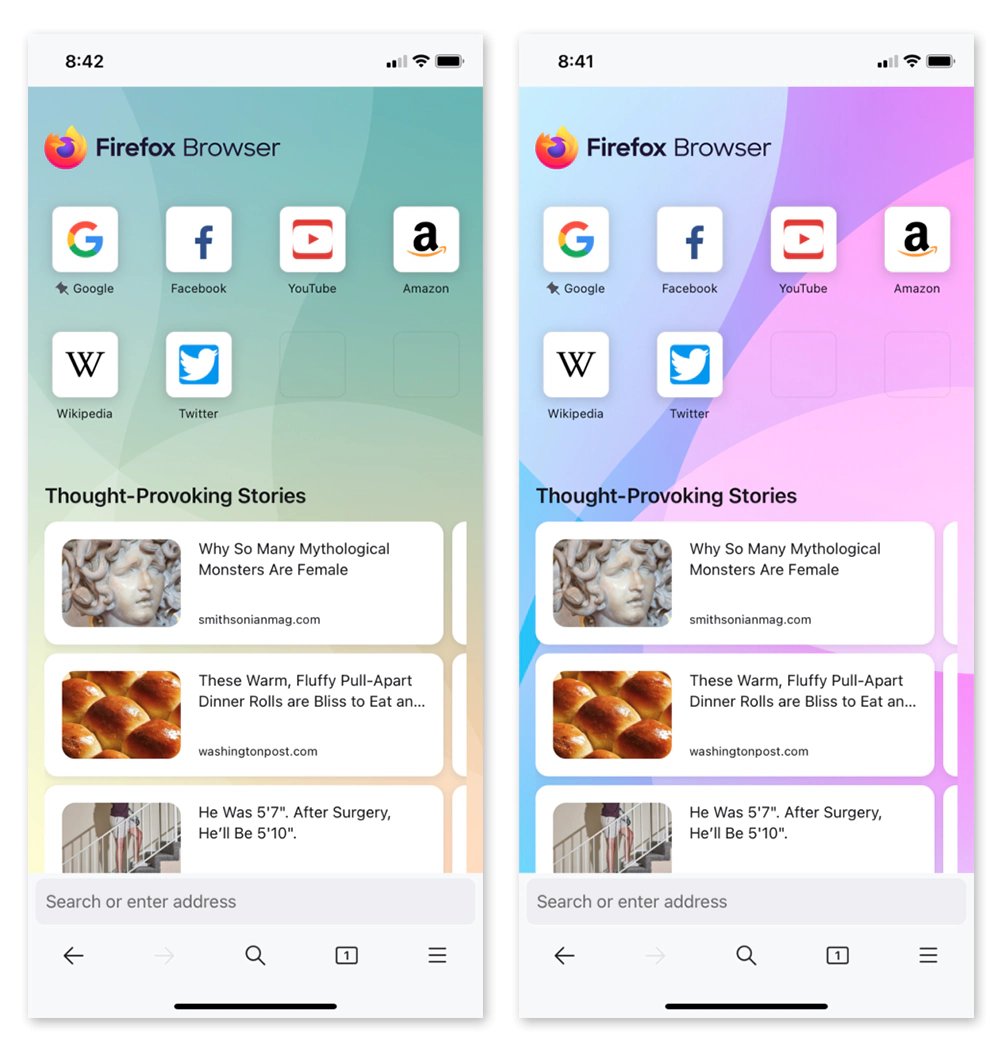 Two new wallpapers introduced alongside Firefox 100.
On Android, Firefox 100 introduces an HTTPS-only mode.
What this feature does, is automatically connect users to the HTTPS version of a website they are visiting for increased security whenever possible. Mozilla added a similar feature to the desktop browser in 2020, and the Android version of its privacy-focused Firefox Focus browser in March.
Other new Firefox mobile features include new wallpapers on both Android and iOS.
The latest version of the app also offers clutter-free history and tabs.
For example, duplicate websites shall be removed from users' history and items shall be grouped. There's also the option to search for things in the history for easier access.
Firefox 100 also improves its tab feature, in which it will automatically make opened tabs that are 14 days old to be rendered inactive and moved out of immediate view.
While the features introduced through version 100 are kind of subtle, Mozilla said in a blog post that the 100th milestone of the browser is a "big deal worthy of confetti, streamers and cake, and, of course, reflection."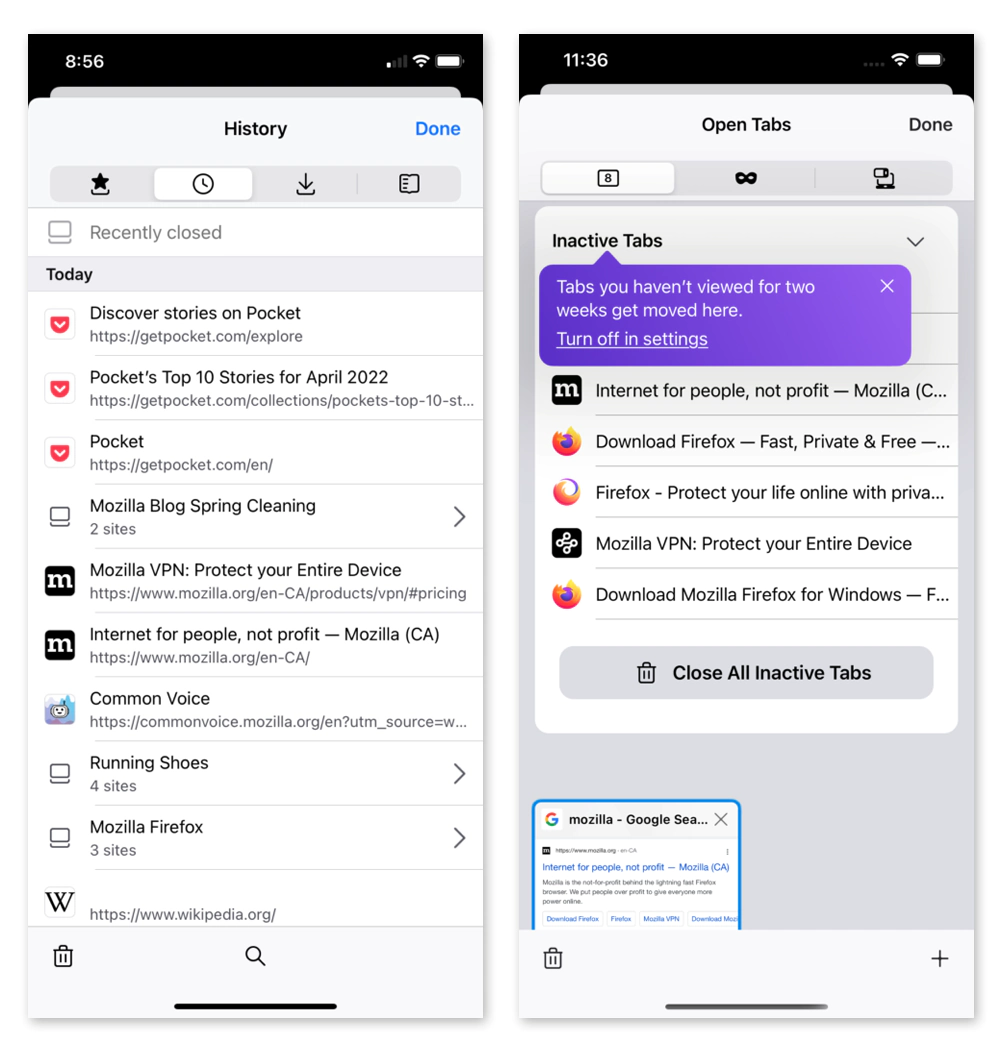 Firefox 100 boats a more clutter-free interface.
The Mozilla project's origins trace back to 1998 when Netscape open-sourced the code for Communicator 5.0 and made it available from the Mozilla.org website.
Prior to Firefox, Mozilla released the Mozilla 1.0 browser in 2002. Later that year it launched the Phoenix browser, which would later be renamed Firebird before finally landing on Firefox.
Firefox version 1.0 was built on Mozilla's own Gecko engine, and was launched in 2004 as an open-source alternative to Microsoft's then-dominant proprietary Internet Explorer browser. It was able to block pop-up ads, integrate with Google Search and other search services, tabs, add-ons, and more.
Within just a year's time, the browser had been downloaded more than 100 million times.
At the time, Microsoft claimed that Firefox was not a threat to Internet Explorer, but in 2011, Microsoft was all wrong.
Firefox had beaten Internet Explorer in Europe and many other countries. Microsoft lost its grip on the browser market, until Internet Explorer's demise that was inevitable.
But things didn't look all good for Firefox, as in 2019, the desktop version of Firefox only had 250 million monthly active users (MAUs). in 2009, it had a 23.75% of the global browser market, but in 2022, it's about 3%.
Microsoft with its more-than-capable Edge browser that replaced Internet Explorer, managed to surpassed Firefox, and Google with Chrome conquers the market with an astounding 65% share.
Firefox might not be as popular as it used to be, but it's still a very capable browser, especially if users want to use products that aren't Google's.