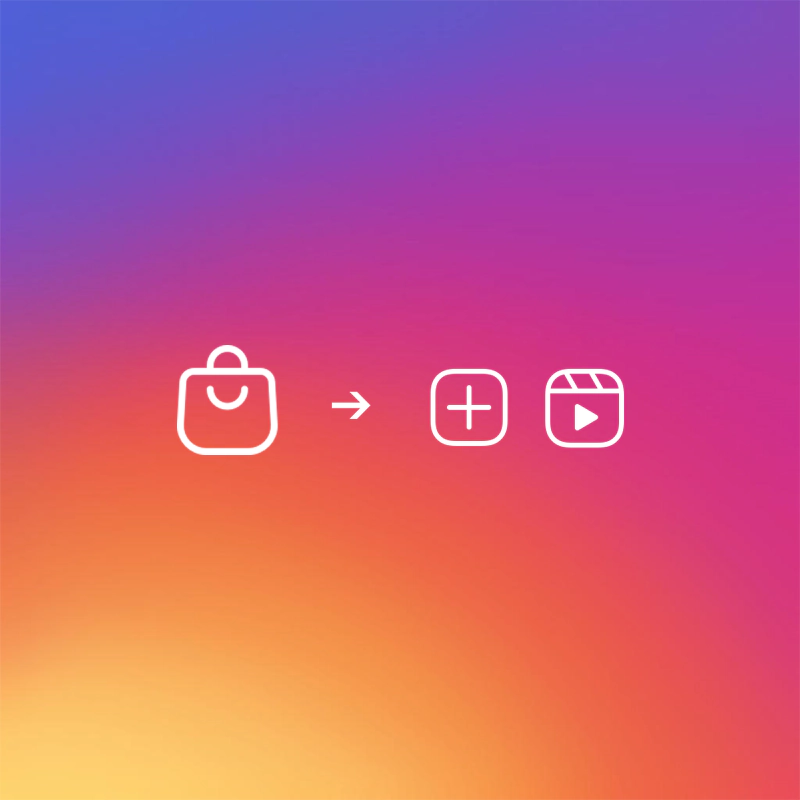 Instagram thrives with its native ads. But it's also fond of urging people to shop, or was.
This time, Instagram has revealed in a dedicated help page, that its going to have a home screen refresh, due in February. According to Instagram head Adam Mosseri, the design change removes the 'Shop' tab, and moves the 'Create' button back to the center of the bottom navigation bar.
"Starting in February, we are changing Instagram's navigation to make it easier for people to share and connect with their friends and interests," the company said.
Because of the revert, the Reels tab is moved to the side.
Mosseri added that the move doesn't mean that Instagram is removing the feature altogether.
Instagram's Shopping feature continues to exist on users' feed, Reels, Stories, and also ads.
What Instagram is doing, is only removing the dedicated tab for it.
Instagram started testing the redesign back in September 2022.
At that time, Instagram was seen removing the Instagram Shop tab from the some users' home screens, and hiding it under Settings instead.
According to Mosseri, the refresh as a bid to "simplify" the service and focus on connecting people to the "things they love."
Instagram may have become a more complex app, thanks to its various features. The move shows that Instagram is remembering that it's still a social network, and was born as a place where people socialize, not some e-commerce platform where people shop.
But making the Create button front and center again, this should help Instagram compete better against its rivals, especially TikTok.
TikTok, which inspired numerous Instagram features, have become the must-have app amongst youngsters and many other people.
By prominently putting the Create button where it's visible the most, Instagram should regain at least a bit of its lost momentum.
It's worth noting that in 2022, high-profile Instagram users Kim Kardashian and Kylie Jenner complained to Instagram on behalf of other fellow Instagram users.
The two prominent celebrities begged the company to "make Instagram Instagram again," and to "stop trying to be TikTok."
At that time, Adam Mosseri responded to the criticism to assure users that photos were still a priority.
He also addressed users' frustration with the increasing number of Recommended (algorithmically-suggested posts) on users' feeds, which was Instagram's attempt to create its own version of TikTok's 'For You' page.