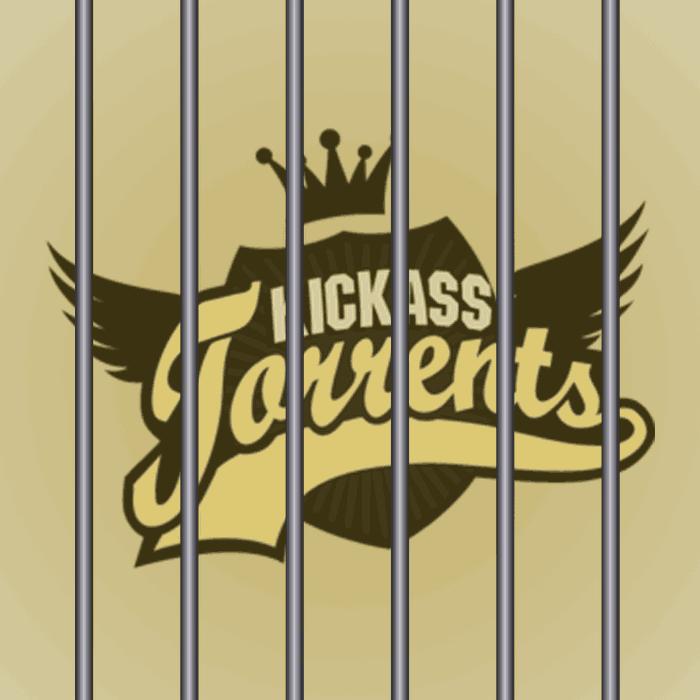 KickassTorrents (KAT) was one of the most widely-used torrent site on the internet. But a significant change is happening in the P2P community as KAT has been seized, including its assets.
The U.S. authorities also have announced the arrest of the site's alleged owner, a 30-year-old Artem Vaulin from Ukraine. Vaulin, also known as "tirm," is thought to be the person behind the founding of the site in 2008, and was heavily involved in the operations and financials of KAT.
He was arrested in Poland on July 20th, 2016.
In a criminal complaint filed in U.S. District Court in Chicago, Vaulin is charged with conspiracy to commit criminal copyright infringement, conspiracy to commit money laundering, and two counts of criminal copyright infringement.
Vaulin was unfortunate to be arrested because he made a very big mistake when he used Apple's email and used Facebook. Those two companies never have doubts when it comes to turning over information such as IP addresses and purchase histories when presented by a warrant. The information the companies turned over, were used by the U.S. investigators to catch Vaulin that was operating the illegal torrenting operation at KickassTorrents.
Illegal activities are everywhere. But Assistant Attorney General Leslie Caldwell said in a statement, "...cybercriminals can run, but they cannot hide from justice."
With the information the authorities have retrieved from Apple and Facebook, the investigators cross-referenced an IP address used for an iTunes transaction with an IP address that was used to login to KickassTorrent's Facebook. Here they found out that his @me email account was receiving alerts and notifications relating the administration tasks on KickassTorrents.
"Records provided by Apple showed that [email protected] conducted an iTunes transaction using IP Address 109.86.226.203 on or about July 31, 2015. The same IP Address was used on the same day to login into the KAT Facebook," the complaint reads.
"Vaulin is charged with running today's most visited illegal file-sharing website, responsible for unlawfully distributing well over $1 billion of copyrighted materials."
By having Vaulin's IP address, the authorities could then determine his online Bitcoin account. The complaint further reveals that the FBI that posed as an advertiser, was also able to get a bank account associated with the site.
And in addition for his arrest, the court also granted the authorities to seize a back account associated with KickassTorrents. And that also include any of its owned domain names.
KickassTorrents' .com and .tv are expected to be seized and acquired. And as for its .cr domain and several others, seizure warrants are sent to the respective authorities under the MLAT treaty.
Vaulin's mistake is seen to be similar to Silk Road's founder and operator Ross Ulbricht that used his real name to ask questions about the Tor hidden services on Stack Overflow. A simple mistake when operating a large and popular illegal site could earn a lifetime sentence in prison.
IsoHunt To The Rescue, And The "Free Vaulin" Petition
To get pass the authorities, Artem Vaulin allegedly relied on servers located in countries around the world. He also moved his domains due to repeated seizures and civil lawsuits. But with his mistake, his arrest is giving a big hit for the torrent community in overall. KickassTorrents was one of, if not the, most popular torrent site. Its popularity and size was even bigger than The Pirate Bay.
According to the criminal complaint, KAT is the 69th most frequently visited website on the web with more than 50 million unique hits a month.
With the service down and seized, people are expecting things to move on. But when the "show must go on", it should go on. In less than 24 hours after Vaulin has been arrested and KAT brought down, a good portion of KAT has made its way back online. But this time, it's only a simple mirror of the original complete with identical design a familiar domain: kickasstorrents.website.
The mirror is hosted by a competitor of KAT, another major player in the torrenting industry. The IsoHunt.
The service has most of KAT features online, including uploads from 2015. But in its initial launch, it still lacks forums, community and support of KAT.
"It's not perfect but if users need to save and archive something it's time,"
"We don't know how long it can last, but at least it's something."
IsoHunt was also behind the resurrection of The Pirate Bay during one of its numerous takedowns. And as for Vaulin, the team at IsoHunt wants to send clear support to him, and did so by linking a petition in the header to "Free Vaulin" from what it's say as a violation of human rights.