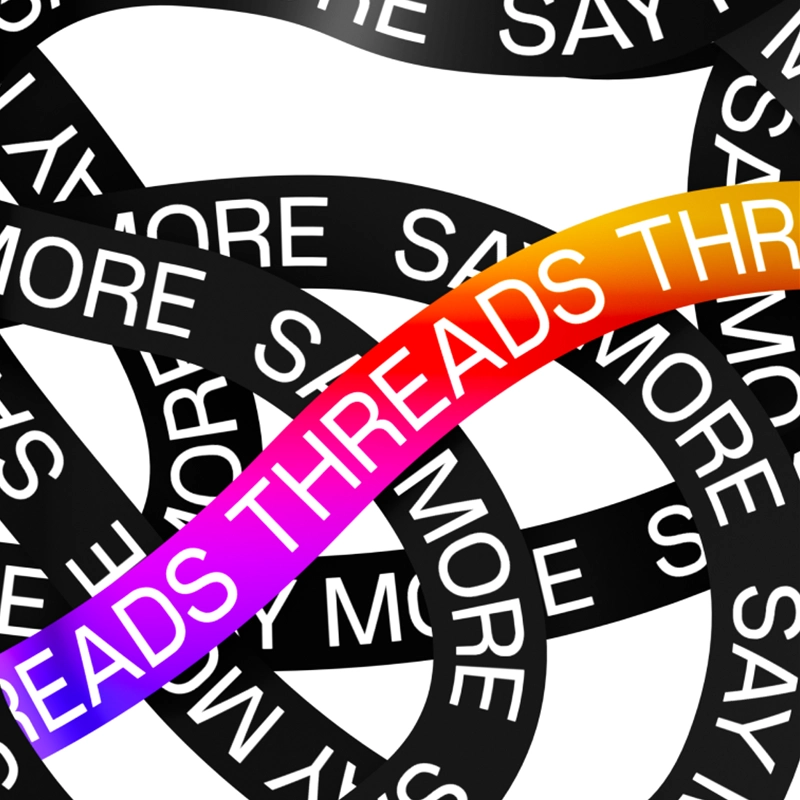 Threads had an astonishing debut, and an extremely fast start.
It didn't take long before 100 million people signed up to check out the new Twitter-like app from Meta. However, when the hype kind of settled, Threads, an Instagram app, is getting a lot more sluggish.
It has since lost most of its momentum, and user engagement has dipped.
Threads, initially thought to be a capable Twitter-killer, never created the Twitter exodus some people predicted.
In all, Threads only made a slight dent to Twitter's traffic
Seeing Threads plummeting, Meta is not going down without a fight.
The team at Instagram knows how to build a proper app, and it knows very well how to secure a loyal following.
Because of this, to increase its chance of success, the team is delivering Threads its first-ever major update.
The first notable update was introduced by Cameron Roth, a developer on the Threads team.
The new features, which focus on its iOS app, include translations for posts in a foreign language, and a follows tab.
The follows tab here isn't like Twitter at all, because it's simpler.
Whereas on Twitter, the follows tab allows users to see chronologically-sorted posts only from the people they follow, Threads' follows feature merely shows users a list of people following their account, with filters to find quotes and reposts.
In addition, Threads is also having a way for users to subscribe to other user who, for whatever reason, they don't want to follow, so they will receive a notification each time they post.
To say the lest, Roth said that the app should load and function faster and more smoothly.
This should make a more enjoyable user experience.
In turn, this should help forge Threads to become a more appealing app.
Threads has an outstanding debut, and picked up a lot of users, partly thanks to its close integration with Instagram, which makes it easy to create an account with pretty much an instant community.
In other words, Threads didn't have to struggle to get early traction because the app has been part of Instagram right from the start.
Threads was launched following disruptions at Twitter since Elon Musk's acquisition of the company in October 2022, which have frustrated many Twitter users.
In the hopes to be the alternative platform for those people, Meta clearly bets on it.