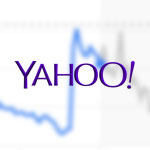 Yahoo! was the internet giant that pioneered many things on the web. But as it matures and competitors started to bloom from everywhere, the company is not what it was, and it needs new strategies to turn the clock back to how it was years before Google and others came into existence.
The company is experiencing its midlife crisis. But that is not stopping Yahoo! to move to every direction possible at full speed. By proceeding with the plans, Yahoo! is also spinning out its core assets, and leaving its most valuable gem, its holdings in the Chinese e-commerce giant Alibaba, in the original company. Investors like the idea.
Those that include in Yahoo!'s strategic plans are to:
Improve consumer and advertiser product quality and grow daily active users.
Continue the growth in revenue realized through Mavens (mobile, video, native and social)
Improve profitability to reach an adjusted EBITDA run rate.
Reduce operating expenses.
Limit GAAP revenue impact of product and regional exits.
Explore non-strategic asset divestitures.
Deliver increased value to shareholders, advertisers, and Yahoo! users.
"The Board believes that exploring additional strategic alternatives, in parallel to the execution of the management plan, is in the best interest of our shareholders," said Yahoo!'s Chairman of the Board Maynard Webb in his statement.
With the restructuring, Yahoo! also aims to make its platforms more attractive to advertisers to improve sales and profitability and boost its mobile business. The company will also consider divesting some nonstrategic assets.
Yahoo! isn't performing well, even when Marissa Mayer took the CEO reign at Yahoo! since 2012, the company isn't going anywhere great. The nightmare continues when a lawsuits were filed against Yahoo!, and the company was reportedly failed to grow its advertising revenue when Google and Facebook experienced massive growth.
Related: The Cursed Diamond Yahoo! Owns
A Rough Year For Yahoo!
When a business wants to march forward, it needs to see what can make it get there. 2015 wasn't a great year for Yahoo!, and the company is figuring out what exactly its future holds.
When Marissa Mayer first took her place as CEO of Yahoo!, she said: "We were sitting on $5 billion in deteriorating revenue with no clear path to growth." At the time when she arrived from Google, Yahoo! was in a mess.
After a series of acquisition of smaller companies and many attempts to revive the giant, she was seen to fail many times. But Yahoo! isn't backing down. Mayer pledged to continue marching by announcing some changes at the company in which she wants to prove investors that Yahoo! still has a future.
"Today, we're announcing a strategic plan that we strongly believe will enable us to accelerate Yahoo!'s transformation," Mayer said in a statement. "This is a strong plan calling for bold shifts in products and in resources."
"What I am trying to do is reassure people," she said. "You could classify it as a call for patience. I am asking shareholders to understand this is a complicated situation."
In October 2015, Mayer said that she was preparing to narrow the company's focus to fewer areas, and that without providing more details.
Ahead of the company's quarterly earnings call, Yahoo! said its plan to lay off 15 percent of the company (around 1,700 employees) and close offices in Dubai, Mexico City, Buenos Aires, Madrid, and Milan. Mayer outlines how those reductions will help maintain Yahoo!'s expenses which have increased in her three-and-a-half years at the company while revenue has shrunk.
Yahoo! once was a pioneer that thrives when the internet first had a boost in popularity. But since then, the company started to become a distant player. And since Mayer took her place as CEO of the company, she made Yahoo! an even more distant player.
When it comes to one of Yahoo!'s top earning source, Yahoo! in 2013 owned 2.9 percent of global search ads in 2013. In 2015, the number decreased to 2.3 percent. In the company's 2015 fourth-quarter earnings, Yahoo! showed a stagnant business that's become less and less profitable.
Its total revenue as well as its revenues from display advertising and search advertising appear to have grown, if only slightly, since Mayer took over.
Revenue came in at $1.273 billion, compared with $1.253 billion in 2014. Operating earnings were 13 cents a share, in line with forecasts. In 2015, Yahoo! earned 30 cents a share in the quarter. Yahoo! also recorded a $4.46 billion charge in the quarter for its businesses, including its blogging site Tumblr, which it acquired for $1 billion. Yahoo!'s deal with Mozilla and its acquisitions of mobile ad network Flurry and video ad exchange BrightRoll have brought in some more money, but Yahoo! isn't yet capable to hold its position.
Those slightly increased revenue, don't take into account traffic acquisition costs, like the money that Yahoo! needs to pay to Mozilla to make Yahoo! the default search engine for Firefox web browser, or the revenues it needs to share with third-party websites that run Yahoo!'s ads.
With the restructuring and the new strategy, "we believe a simplified Yahoo! will create greater shareholder value over the long term," said Mayer in a conference call after the announcement. "Having fewer products means we can improve those products faster and increase profitability and focus."
Investors decision for Yahoo! is mixed and they were not quite sure how to react to the news. Their reaction to the company's quarterly earning call may have little bearing over the company's future, if its Board decides to sell the company. Some praised Mayer's relentless efforts and her way of never giving up, but some cited her for having a lack of progress.
What the future has for Yahoo! is still a big question mark. But when people are expecting the good things from Yahoo!, expect it to grow, or at least maintain itself from being further crushed under the feet of other fellow internet giants. And whether it is sold or survives, Yahoo! is only going to get smaller if there is no significant change is made in the short foreseeable future.
Mayer has a good motivation and isn't backing down. She seems to believe in a miracle if that should happen. She even spent $1 million making a motivational book for Yahoo! employees. As for this, the Yahoo!'s Board members have no intentions to fight Mayer, since that is her own personal touch in an attempt to fix the company.