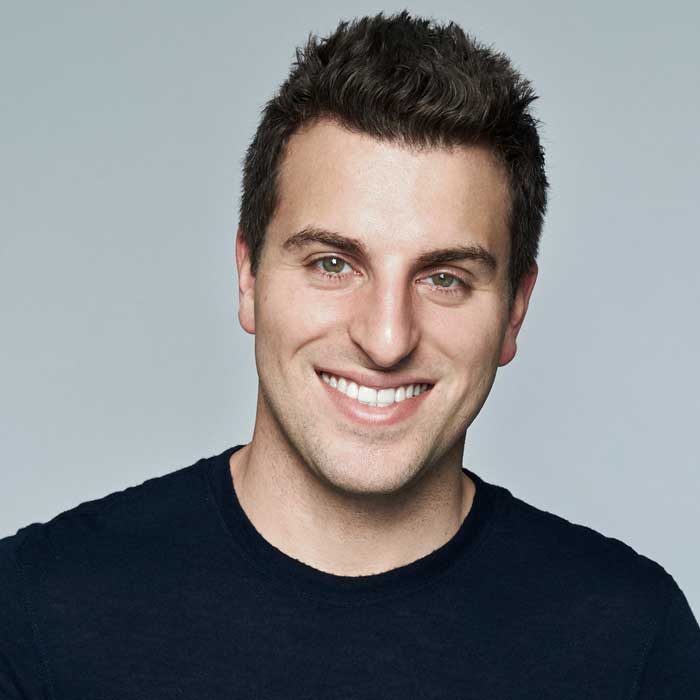 "If you want to create a great product, just focus on one person. Make that one person have the most amazing experience ever."

- Brian Chesky
Struggling for something could just be the beginning of an achievement. That is true for Brian Chesky that found success after coming up with the idea of launching a website that allows people to rent out their homes.
He came a long way. And as the Captain of his ship, he hacked leadership and taught himself to be a world-class CEO. He leads Airbnb to become a huge hit, making it one of the tech industry's most promising and highly valued companies.
A once was a dream to become the poster child for the so-called sharing economy.
And without a doubt, he is in the lead in making the Airbnb one of Silicon Valley's biggest successes.
Early Life
Brian Chesky was born on August 29th, 1981, in Niskayuna, New York. He is the son of Deborah and Robert H. Chesky who were both social workers. He has a younger sister, Allison who is five years younger than him.
When he was young, Chesky's first passion was hockey. When he received a full hockey set for Christmas one year, he insisted to sleep in it. Then he developed an interest in art and design, in which he had replicated drawings and paintings, and also redesigned shoes and toys. To follow his passion, he would disappear to the local museum for hours to draw replicas of the paintings.
When he later became older, his interest shifted to landscape architecture and design.
As his mother described him, Chesky has been obsessive about his pursuits since childhood. She said that he didn't just dabble in something.
His passion for design made Chesky attended the Rhode Island School of Design in 1999. During his studies at RSID, he served as the captain of the hockey team and was eventually selected to be the commencement speaker at his graduation. He received his Bachelor's of Fine Arts in Industrial Design in 2004.
It was during his studies that Chesky's natural leadership potential surfaced. Also at that time, he met Joe Gebbia who would later be one of the co-founders of Airbnb. When their friendship grew, Gebbia once told him that he had a premonition they were going to launch a business together. "We're going to start a company one day, and they're going to write a book about it."
Chesky first moved to Los Angeles to become an industrial designer, but soon decided to join Gebbia in San Francisco. Eventually, they ran short of rent money, and inspiration struck.
Airbnb
When Brian Chesky moved to San Francisco, he shared an apartment with Joe Gebbia. The idea for Airbnb came in October 2007 when the Industrial Designers Society of America was hosting a conference in San Francisco and all hotel rooms were booked.
At that time, Chesky and Gebbia were just two unemployed RISD graduates, moreover, they were broke. Staring at their rent due date, the two couldn't afford their stay. As a workaround, the two decided to rent the apartment for extra money. To make their apartment more hospitable, the two bought three air mattresses.
They later marked the idea as "Airbed and Breakfast". As their first three guests for the night, they were attendees of a sold-out design trade show. The initial success flourished the idea for 'sharing hospitality'.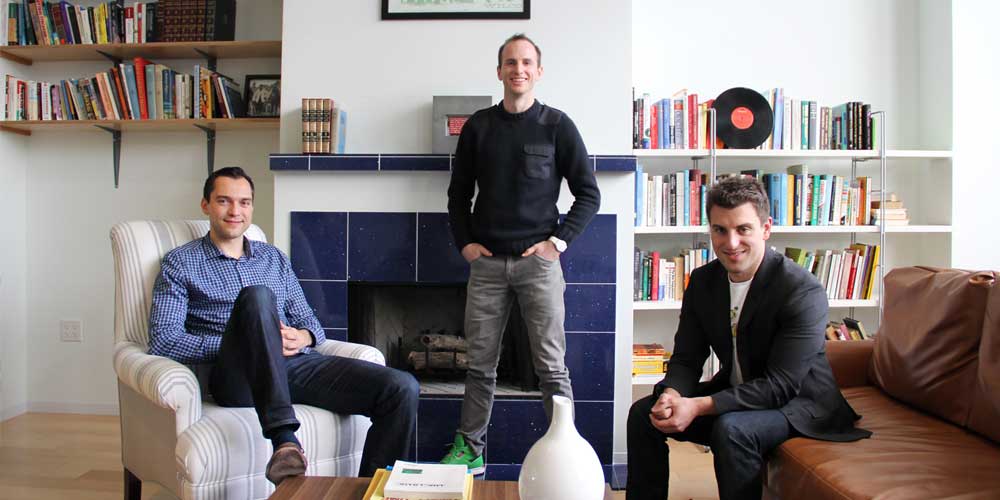 In February 2008, Nathan Blecharczyk. Harvard graduate and technical architect, became the third co-founder of Airbnb. In August 2008, the site debuted as Airbedandbreakfast.com, an online platform for people to rent out space in their homes. With three people now on board, each co-founder took a tole within the established company.
To initiate funding, Chesky and his team created special-edition cereals called "Obama O's" and "Cap'n McCains" (Barack Obama and John McCain were Presidential candidates at the time). The strategy has impressed Y Combinator, which then contributed to Airbnb seed funding program. With the funds they acquired, Airbnb quickly began internationalizing by establishing several offices in Europe.
The three soon shortened the name to Airbnb, and expanded from offering shared spaces to properties including entire homes and apartments, tree houses to boats and even castles.
At the time, there were 15 people working from Chesky and Gebbia's apartment on Rausch Street in San Francisco. But as Airbnb grew larger, Chesky had to make some more room. He gave up his living space in that apartment and lived through Airbnb service untuk the company finally moved into its first office space.
As the CEO of Airbnb, Chesky sees himself as the Captain of a ship. He drives the company's vision, strategy and growth as it provides ways for people to travel, as well as changing the lives of its communities. Under his influence and leadership, Airbnb has expanded to more than 2 million listings scattered in 191 countries.
His focus on the company compromises three areas that he deeply passionate about. They are: product, brand, and culture. "I'm pretty hands-on with those three," he said.
Personal Life
Airbnb took off fairly quickly, in which in 2016, the company has a valuation of $20 billion. This has made Airbnb as a frequent competitor to the major hotel chains, and trails to only Uber in the ride-sharing industry. His company has become huge in popularity among travelers, including among celebrities like Mariah Carey, Conan O'Brien, Olivia Palermo, Shailene Woodley and Ashton Kutcher.
But still, Chesky opt to live in his original apartment and rents it through the site.
"I still live in the original Airbnb and I still Airbnb it so you can book it," said Chesky that is particularly obsessive when it comes to culture. "It's available throughout the year, you can book the couch for just like $50."
His decision to stay in his apartment is also because he likes to meet new people in which are typically entrepreneurs like himself. "It's nice to walk up the same stairs every year and open the same door and go to the same house and know that there's something that hasn't changed - it's kind of grounding."
For a balance to his life, the effort came from Elissa Patel, his girlfriend he met on Tinder. He and Elissa often do "staycations," booking an Airbnb in a different neighborhood just to experience it.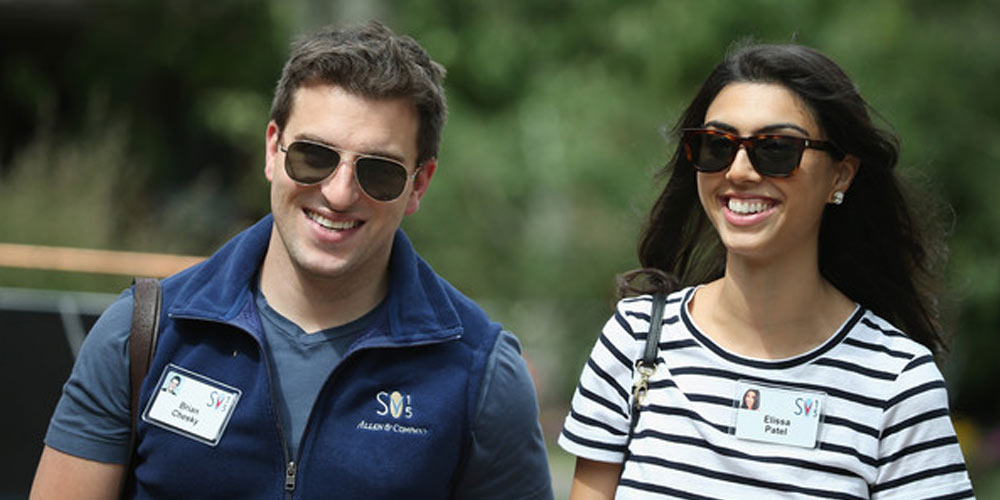 Chesky likes to learn lessons from people in different industry. Those people influence him, giving him lessons in both how to run his business and his life. Those people he reached directly or through biography books include Walt Disney, Bob Igerm Jony Ive, Jeff Weiner and others. And as for his "boat theory" where he often described himself as the Captain of Airbnb, Chesky learned it from George Tenet, the director of the CIA from 1997 to 2004.
"There's no learning curve for people who are in war or in startups," stated Chesky who is also a bookworm. And as for their earliest advisers, Chesky and his co-founders said that they were tech entrepreneur Michael Seibel and Y Combinator's Graham.
When Airbnb became more prominent in its industry, Chesky's sources became more focus. He came into meetings with the likes of Facebook's Mark Zuckerberg and Amazon's Jeff Bezos. And from Facebook's Sheryl Sandberg, Chesky learned some tips efficiency in scaling internationally.
And when talking about his biggest triumph, he was described as having Warren Buffett as his audience. Chesky asked Buffet if he could travel to Omaha to have lunch, in part to talk about how Airbnb might help expand the number of rooms available in town during Berkshire's annual meeting weekend.
Chesky was included in Forbes as America's Richest Entrepreneurs Under 40 in 2015 at a net worth of $3.3 billion. On that same year, he was also TIME's 100 Most Influential People. This was followed by him nominated by Barack Obama as the Ambassador of Global Entrepreneurship.
He was also named in the Youngest Forbes 400 list in 2016, and named the Bay Area Executive of the Year by Business Times in 2018.
After years of his own executive education, Chesky has collected a cabinet full of philosophies, opinions, truisms and a healthy dose of jargon. Chesky likes to talk about "up-leveling" and pushing himself and others to think bigger.
As an entrepreneur at heart, Chesky also personally invested in companies such as FlightCar, Balanced, Summly and Socialcam. Marc Andreessen, the co-founder of VC firm Andreessen Horowitz, views him as "one of the best new CEOs since Mark Zuckerberg."
On June 1, 2016, Chesky joined Warren Buffett and Bill Gates' 'The Giving Pledge', where billionaires commit to give away most of their wealth to philanthropy.
"With this pledge, I want to help more kids realize the kind of journey I have had. I want to show them that their dreams are not bounded by what they can see in front of them."
In January 2017, U.S. President-elect Donald Trump has prohibited citizens from seven Muslim-majority countries to enter the U.S. Chesky is amongst the strongest and loudest voices of opposition to the travel ban in Silicon Valley. He responded to the ban by saying that Airbnb intends to offer free housing "to refugees and anyone not allowed in the U.S.." He also stated that anyone with urgent need for housing should contact him directly.
On April 2020, Chesky's net worth reached $4.1 billion.