Sharon Rina Lopatka, born in September 1961, was an internet entrepreneur living in the U.S..
She is known as the first person to have been murdered, where the case was solved through evidence gathered from the web.
Sharon Lopatka was the first of four daughters born to Orthodox Jewish parents. Around the age of 18, she was married to a construction worker named Victor in Ellicott City, Maryland. The couple then moved to a ranch-like house in Hampstead, Maryland.
The marriage was not a happy one, in which Lopatka's friends described it as a "way of breaking away". Lopatka parents also didn't support the marriage.
It began in 1995 when Lopatka was conducting an online business from her home to make additional money for the household. On a website, she was selling home decor guides. She was paid around $50 per advertisement for rewriting ad copy.
Sharon Lopatka.
On top of that business, Lopatka also ran some other websites where she sell psychic readings, and received her earnings from a percentage of the money from sales.
But things were more than just that, as Lopatka also marketed pornographic content through the relatively young internet.
Using a pseudonym 'Nancy Calson', she shared pictures of women who seemed to be unconscious from being drugged or hypnotized. The women were then engaged in sex acts. She also sold her underwear for those who have the fetish of owning, using or sniffing worn panties.
"Is there anyone out there interested in buying my worn panties...," she said in an ad.
It was during those days that Lopatka browsed the web with her many other pseudonyms, to engage with people in pornographic chat rooms, and with those who have fetishes that include necrophilia, bondage and sadomasochism.
This was when she met Robert "Bobby" Frederick Glass, a computer analyst working for the government in North Carolina.
In the early days of the internet, the web wasn't full of content like in the modern days after the establishment of social media networks. But still, there were plenty of niche websites where people can gather to express their thoughts.
And Bobby here, had a fetish.
Bobby was married to his wife for more than a decade. But not all of a sudden, his wife saw that Bobby was spending more of this time on the web. The worried wife logged in to his email account, and saw several "raw, violent and disturbing" messages that he sent under the pseudonyms Toyman and Slowhand.
As a result of this, the couple divorced.
Bobby first met Lopatka in August 1996 while in a pornographic chat room. Then, it was through email that things between them got more intimate: Lopatka presented her fetish of being tortured to Bobby, while he sent messages about how he would fulfill her fantasy.
On the morning of October 16, 1996, Lopatka was murdered.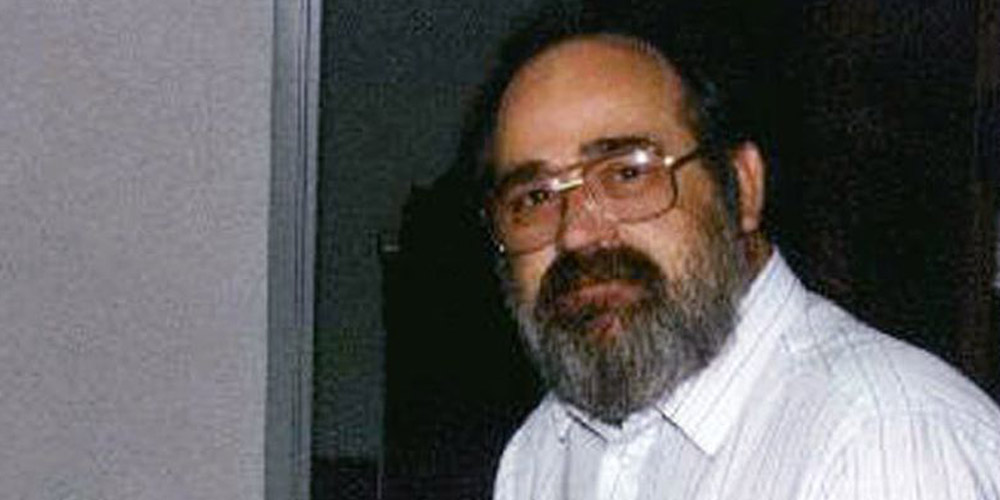 Robert "Bobby" Frederick Glass.
Three days earlier, Lopatka informed her husband Victor that she was going to Georgia to meet her friends. However, she also left him a note to tell him that she would not be back, and requested him to not track her.
Her note suggested that she was suicidal, saying that: "If my body is never retrieved, don't worry: know that I'm at peace."
Victor that found the note his wife left for him became suspicious and worried. He quickly notified the police.
It was at this time that Victor knew Lopatka had a second life online. Victor started to know that his wife had several online businesses going on: including ad copy writing for advertisers, offered psychic readings, owned a premium-rate phone number, advertised herself and others, usually with fake sites and services.
During the investigation, the police dug through Lopatka's email, and among the 900 pages of emails that happened between Lopatka and Bobby, and found that Lopatka explicitly asked Bobby to torture her to death.
In other words, it was discovered that Lopatka suffered from 'autassassinophilia', a fetish where she was sexually aroused by the risk of being killed.
Her fetish was further emphasized on the various online communities Lopatka joined, where members shared their fascination with death, torture, sadism, and masochism, all with underlying sexual context. In the online communities,
And in Lopatka's case, she was trying to find someone who would fulfill her fantasy of getting killed. Digital investigators were able to put together an astonishing amount of evidence suggesting that Lopatka did all she could to find someone who would torture and kill her.
To achieve her goal, Lopatka used numerous accounts and numerous aliases, complete with different names, photos, descriptions and personalities.
Bobby, in police custody.
And Bobby here, was a match to Lopatka because he led a life similar to Lopatka.
For example, Bobby spent most of his time online, browsing the same websites Lopatka did. He drove his obsession to a point where his wife left him and took off with their kids a few months before Bobby offered to fulfill Lopatka's fantasy.
Bobby who was later detained, admitted to fulfilling Lopatka's torture fantasy, but also said that her death was an accident.
"I don't know how much I pulled the rope ... I never wanted to kill her, but she ended up dead."
But when the police obtained a search warrant for Bobby's house, they found items belonging to Lopatka, as well as drugs, bondage equipment, child pornography materials, a .357 Magnum pistol, and several computer disks.
Bobby was then charged with first-degree murder, and held without bond in the Caldwell County Jail. He also received additional state and federal charges for the possession of child pornography.
When Lopatka's body was found in a shallow grave near Bobby's trailer, investigators said that she died from asphyxiation, or lack of oxygen.
In January of 2000, after a lengthy three-year trial Glass pleaded guilty to voluntary manslaughter, as well as six counts of second-degree sexual exploitation of a minor.
Bobby was then sentenced to 36 to 53 months in prison for the murder of Sharon Lopatka, and another 21 to 26 months for the possession of child pornography.
Bobby was found dead on February 2002 due to a heart attack, two weeks before he would have got out.
This case was considered, and reportedly said as the first ever crime where the murder suspect was arrested mainly from evidence gathered from emails.
A year later, in 1997, the first suicide involving the internet happened in Israel.
Related: Luka Magnotta, And The Manhunt By Online Cat Lovers And The Police