The web has literally countless of web pages. Or to be more specific, around 1.8 billion websites, according to Internet Live Stats.
When browsing just a 'few' of those available websites, it's very easy for users to lose count of the number of tabs they've opened. And this can be tricky to solve, given that the staggering number of tabs can be overwhelming to deal with
Chrome is one of the most popular and widely-used web browser, and here, Google wants to solve this issue.
And that is by tweaking and redesigning Chrome on both mobile and desktop, to get more done.
Chrome On Mobile
First off, is Google's Chrome browser on mobile devices.
Previously, when dealing with multiple tabs, users must navigate through tabs that were stacked on top of each other, like cards in Solitaire. This experience can difficult to most people, especially for frequent users of the web who love to browse, but rarely close tabs after using them.
To help solve this issue, Google introduced an update layout to help users get rid of dormant tabs very easily.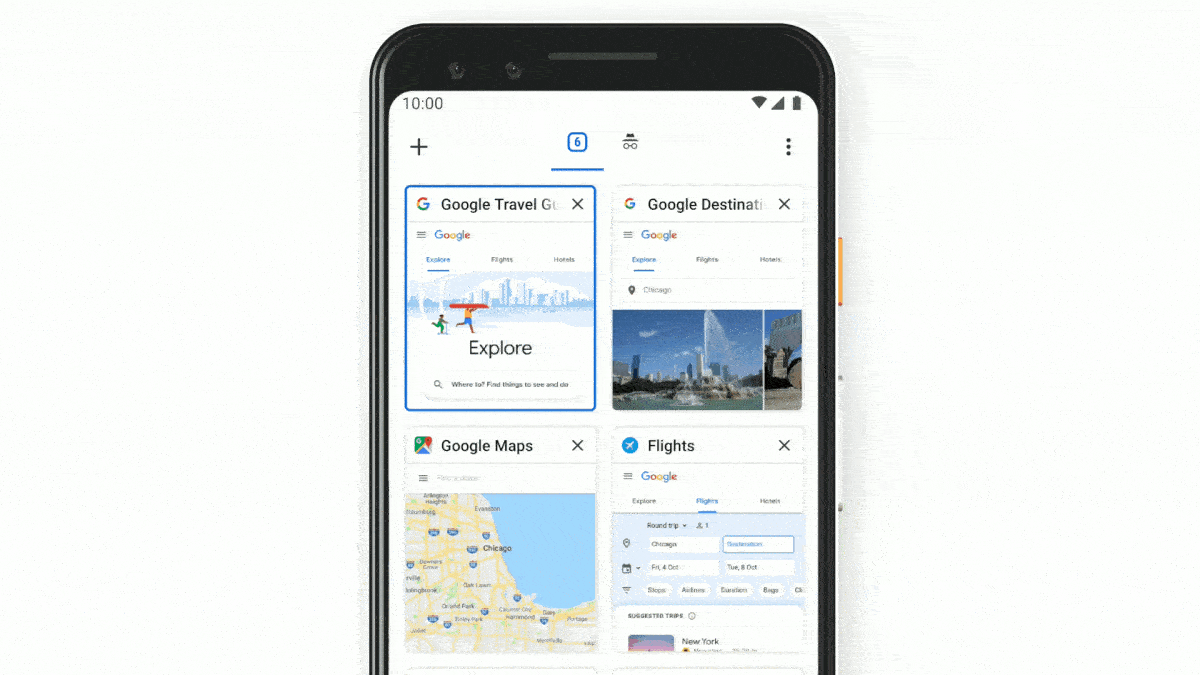 The tweak introduces a grid layout for tab management, which should help users select tabs and preview thumbnails of the tabs they've opened.
The grid layout resembles those on competitors' mobile browsers, like Firefox and Vivaldi.
Then there is a way to group tabs together on Android devices, to help users keep track of open tabs.
To do this, users can drag-and-drop tab on top of another tab in the grid layout. This will group the tabs together, allowing users to switch between the tab groups easily using the tab switcher located at the bottom of the screen.
This way, users can group a bunch of tabs on the same topic or activity together for better tab management, for example. This should help users avoid getting lost in the browser.
Chrome On Desktop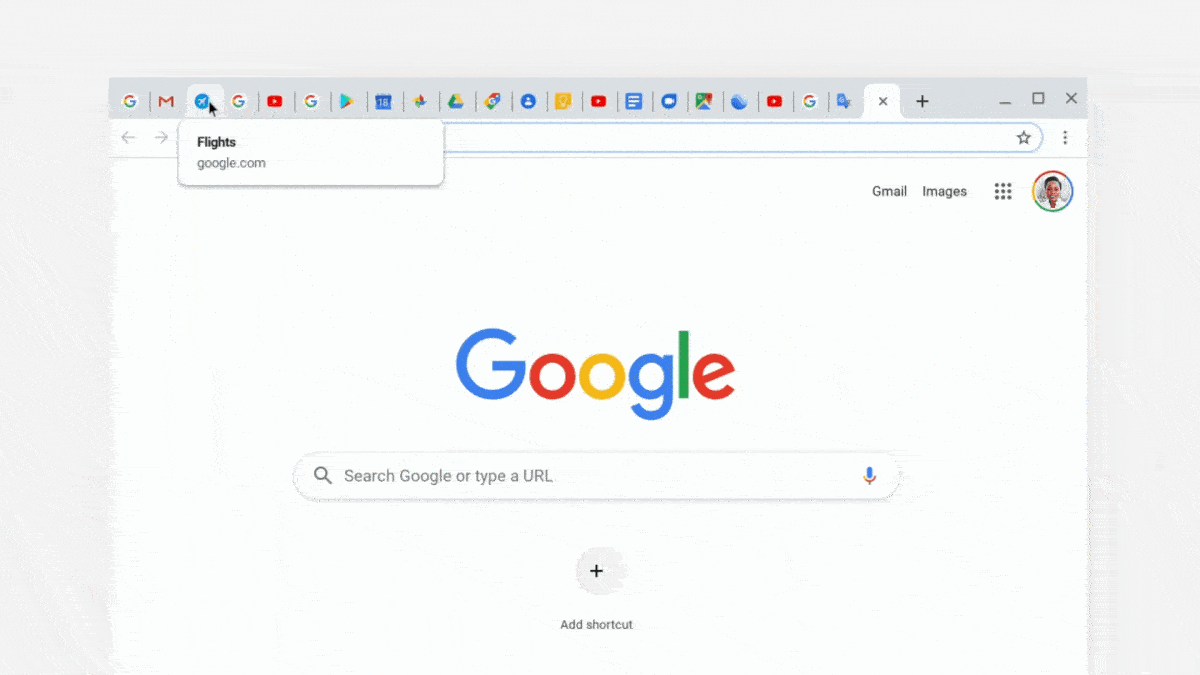 Google is not forgetting users who use its Chrome browser on desktop environment.
Users on desktop should already benefit from a wider screen, which allows Chrome to utilize width to the fullest (as oppose to tab numbers on Chrome mobile). However, when users have tons of tabs open, they can experience difficulties to see page titles.
This is because after the maximum width of the screen is reached, each new tab opened will decrease the width of all existing open tabs, up until only the favicons are left.
In the update, Google is introducing a feature that will show users the page title of the tab whenever they hover with the cursor. The popup shows very fast and prominent, allowing users to quickly decide which tab to keep open, or close and clear some of the clutter.
Send Tab To Other Devices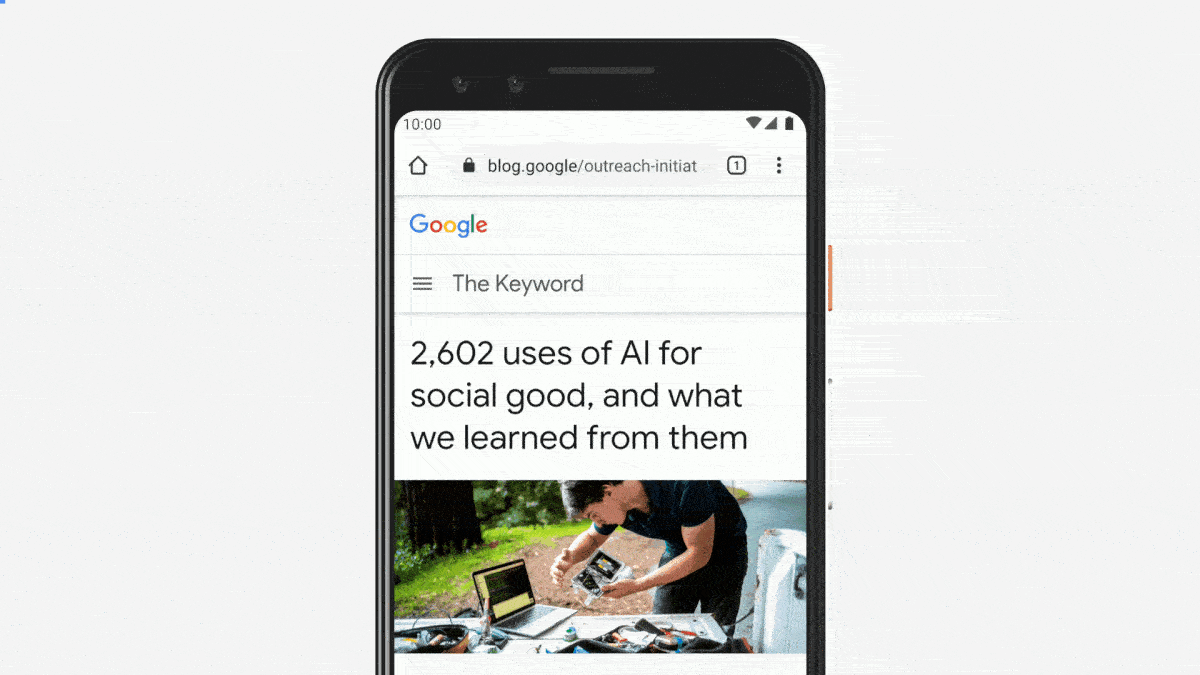 Then there is the handy feature which allows users to share a tab from one Chrome browser to another, like from desktop to smartphone.
With the update, Google is making this feature work across devices, meaning that users can send from desktop to mobile or tablet, from iOS to Android, and vice versa.
Other updates include, Google in making Chrome's address bar capable of showing results faster on both desktop and Android. Here, answers to users' query can show up directly inside the address bar, and this works for results like sports, instant answers about weather, translations and more.
And for last, Google allows users to "make Chrome yours", by allowing them to customize the background, color, and theme.
"These features help boost your productivity, but these aren't the only features we're adding this year," closed Google. "Look for updates later in the fall about more improvements coming to Chrome."