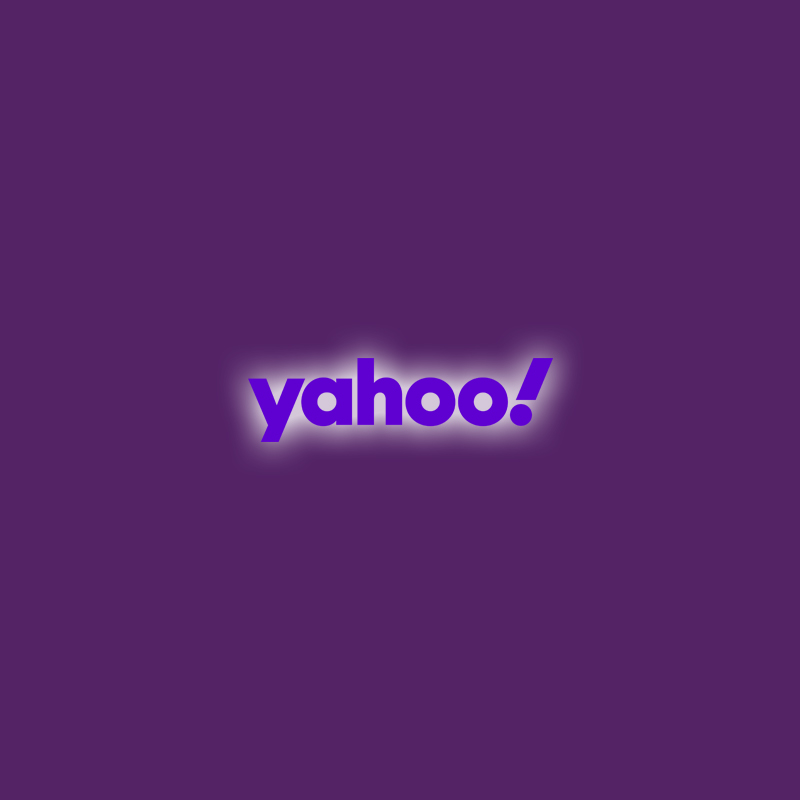 Many may have forgotten, or may have never experienced the internet without Google, Facebook, Twitter and some others.
Back in the days when the internet was young and mobile was yet a thing, the time when dialup internet connections were still in people's homes, there was Yahoo!. It was the titan of the web, the king when the internet was still disorganized and websites were difficult to find without a directory.
Among the many services Yahoo! has, there is one that calls the 'Yahoo! Groups'.
It is a free-to-use system of electronic mailing lists that before February 2020, was considered one of the largest collections of online discussion boards.
It allowed users to subscribe to various groups, read subscribed discussions, view and share photos, files and bookmarks within a group, access a group calendar, create polls for group members, and receive email notifications of new discussion topics.
The attempt to shut down Yahoo! Groups started back in February 1, 2020, when Yahoo! started removing access to Yahoo! Groups' discussions and all other features, except membership management.
This essentially turned all groups in Yahoo! Groups into mailing lists.
Then finally on October 13, 2020, Verizon that acquired Yahoo! in 2017, planned to shut it down on December 15, 2020.
On that said day, groups.yahoo.com website will go offline.
Verizon cited "a steady decline in usage over the last several years" as the reason for the shut down.
Verizon has announced the decision in a message sent to Yahoo! Groups users. A message has also been posted on the Yahoo! Groups website.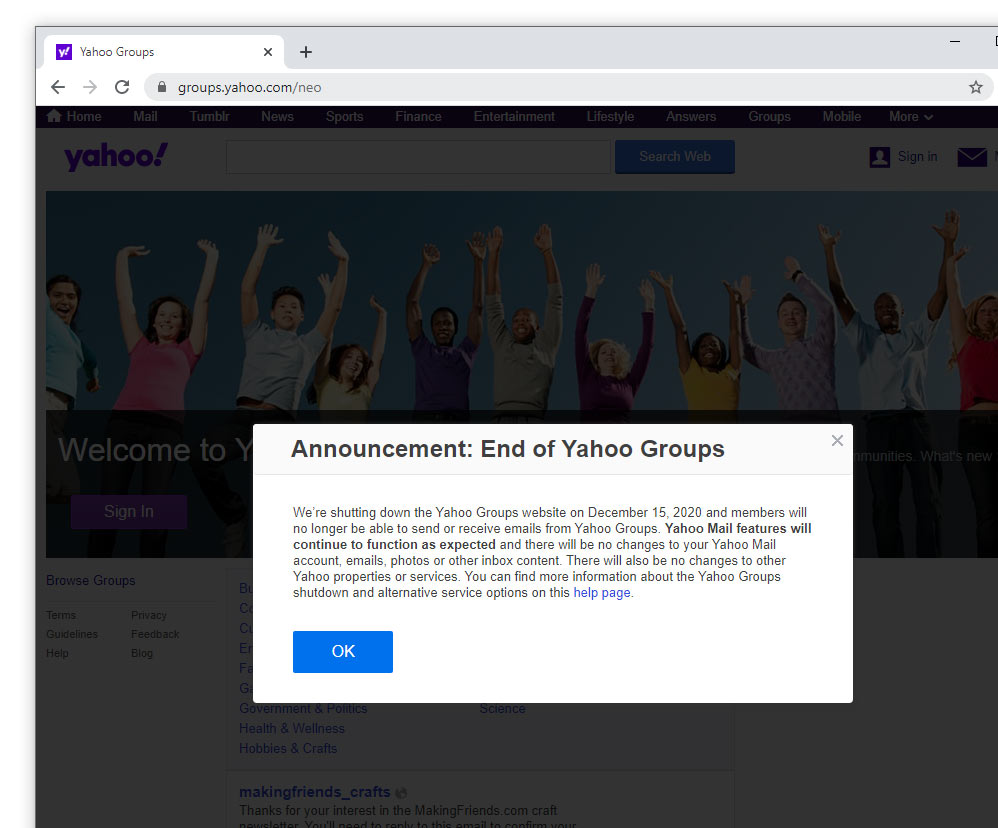 On its Yahoo! Groups FAQ page, Yahoo! said that:
"Yahoo Groups has made the decision to shut down as of December 15. Yahoo Groups has seen a steady decline in usage over the last several years. Over that same period, we've witnessed unprecedented levels of engagement across our properties as customers seek out premium, trustworthy content. While these decisions are never easy, we must sometimes make difficult decisions regarding products that no longer fit our long-term strategy as we hone our focus on other areas of the business."
"The only thing being decommissioned is Yahoo Groups (groups.yahoo.com) and emails sent from Yahoo Groups. Yahoo Mail will continue to function normally."
Yahoo! Groups was launched in 2001. It allowed users to post messages, upload files and photos, make polls and create mailing lists.
Back in those days, people weren't online 24/7. Yahoo! puts all users' discussions together for easy viewing, accessible whenever the group's members had time to connect to the internet. But fast forward, mobile devices have made people to be on the internet at almost any given time.
This shifted the trend from mailing lists and discussion groups, to comment boxes and real-time group messaging.
Yahoo! Groups couldn't compete with social media networks. This makes the popular service back in the days, to slowly decay to finally becomes a relic of the past.
Yahoo! has suggested a few alternative sites for users to continue having group communications like Facebook Groups, Google Groups and Groups.io. However, Yahoo! recommend Nextdoor as the next best option - as it has created a dedicated help page advising how to switch from Yahoo! to their site.