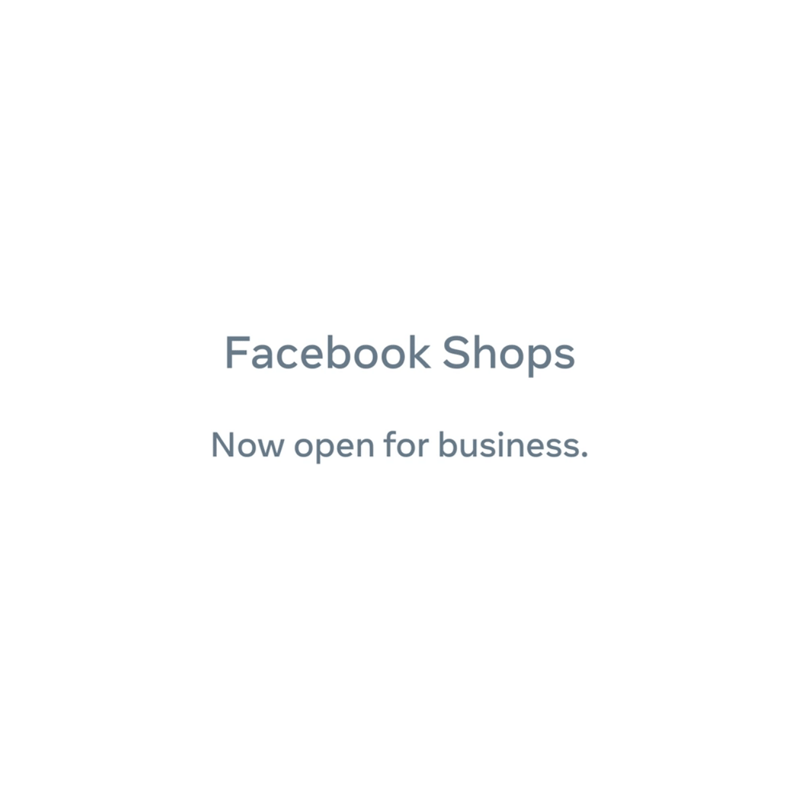 As the internet grows, e-commerce will continue to grow along with it. This is a fact, that Amazon and many others in the business are enjoying.
Facebook is a social media network. Seeing that the growth of e-commerce is not going to stop anytime soon, the company is making a major push by announcing the launch of 'Shops', which is a way for businesses to set up free storefronts on Facebook and Instagram.
The launch of Shops comes as stay-at-home orders related to the 'COVID-19' coronavirus pandemic have led to record sales for e-commerce companies.
In a live stream, Facebook founder and CEO Mark Zuckerberg said the expanded e-commerce would be important to help small businesses rebuild the economy while the pandemic continues.
"If you can't physically open your store or restaurant, you can still take orders online and ship them to people," he said. "We're seeing a lot of small businesses that never had online businesses get online for the first time."
Shops are meant to be powered by third-party services, including Shopify, BigCommerce, Woo, Channel Advisor, CedCommerce, Cafe24, Tienda Nube and Feedonomics, to turn the social network into a shopping destination.
"We think this will get the flywheel going a little bit more," Zuckerberg said.
According to Facebook on its announcement:
"Creating a Facebook Shop is free and simple. Businesses can choose the products they want to feature from their catalog and then customize the look and feel of their shop with a cover image and accent colors that showcase their brand. This means any seller, no matter their size or budget, can bring their business online and connect with customers wherever and whenever it's convenient for them."
Businesses using Shops can tap into significant new business opportunities by using Facebook in advertising, payments, and other services. Businesses can also create ads for their Shops, too.
Items that businesses have made available for purchase should appear within the shop, and customers visiting their Shops can either save items or place an order.
Besides directly through Facebook, businesses can also handle their customer support issues through Messenger, Instagram, and WhatsApp.
And with customers are checking out through Facebook, the social giant is charging them a fee.
Zuckerberg said Shops will improve on the standard web commerce experience by storing users' payment credentials in a single place. This way, customers can experience Store on either Facebook or Instagram storefront. As of the announcement, there are more than 160 million small businesses using the company's apps.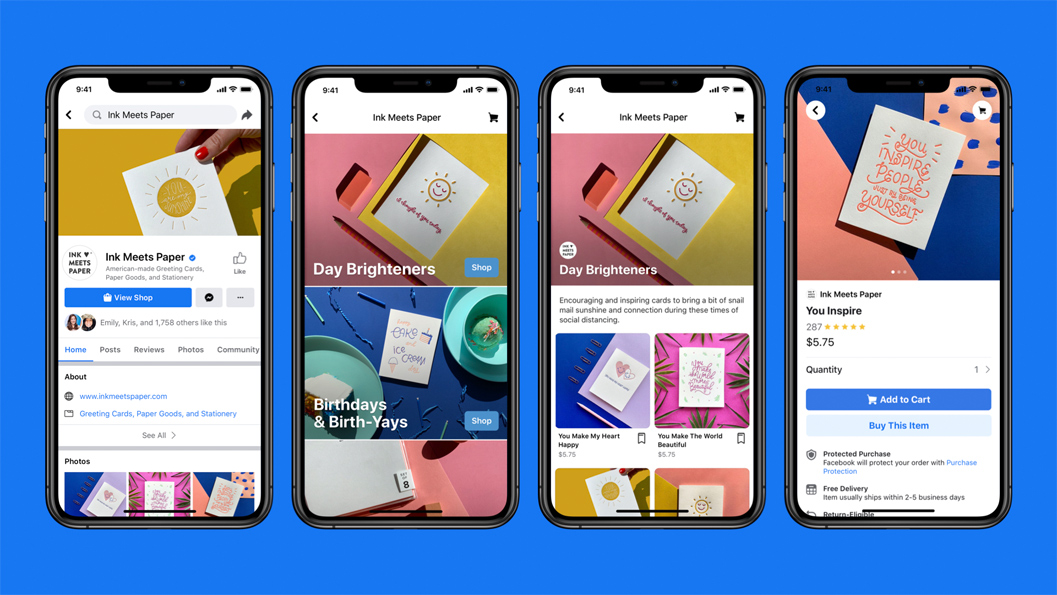 The company also plans to combine live video with shopping "in the coming months". This should essentially attract influencers.
Eventually, Facebook wants to allow users browse store catalogs and make purchases directly from the chat window. It also plans to enable shopping from live streams, allowing brands and creators to tag items from their Facebook catalogs so that they appear on the bottom of live videos.
With it, brands can collaborate with influencers to have the latter tagging specific products before they begin a live stream, so viewers can see prominent links to buy the items pinned to the bottom of the video.
Facebook Shops could also give Instagram's biggest content creators another reason to stick around, rather than depart for competitors like YouTube which offer influencers more ways to monetize their content.
Instagram is also getting its own taste of the Shops experience.
Instagram, which has been the home to some of Facebook's experiments with shopping, will push Facebook's Shops to replace the 'Activity' tab.
Finally, Facebook says that it is testing ways to give businesses the ability to incorporate their loyalty programs into Facebook Shops, with features that allow shop owners and users to track and manage points and other rewards as purchases are made.
"You'll be able to easily see and keep track of your points and rewards," the company said in a blog post. "And we're exploring ways to help small businesses create, manage and surface a loyalty program on Facebook Shops."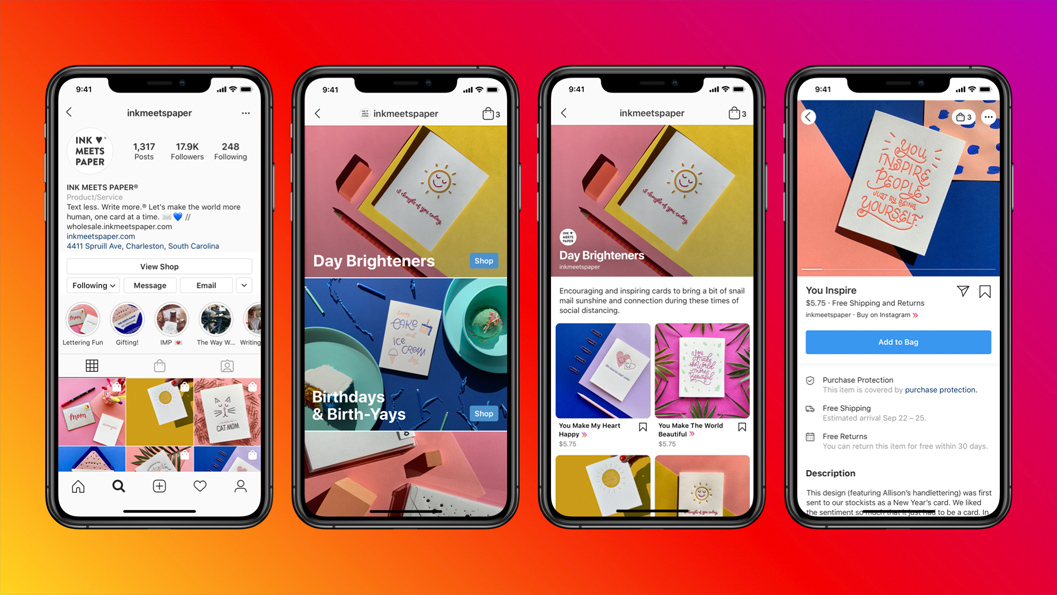 Facebook has been dabbling in commerce for years.
In 2016, it introduced Marketplace, a destination within the app for peer-to-peer buying and selling. Two years later, Instagram began developing a standalone shopping app, though the project was later abandoned.
Facebook, as with pretty much most of its product updates, is marketing whatever feature it is introducing, as a way to help users and businesses. And same here for Shops, as Facebook said that it would help small businesses affected by the COVID-19 pandemic.
Shops is literally an upgraded version of an existing Facebook feature with a similar name.
By having their shops open in Shops, and tap into Facebook's massive resources and audience, Zuckerberg said that it would help such stores keep a steady income and allow them to re-open when the lockdown lifts.
Facebook is backed with a survey it conducted with Small Business Roundtable, which found that small businesses are hit the hardest during this pandemic. A third of them are reporting that they have stopped operating, with an additional 11% saying they could fail within the next three months if the situation continues.
"This is really the first very major push that we're going to be making into that next step around commerce," the CEO said. "All these tools are open for business even when your physical storefront can't be."
And for last, let's not forget that Facebook's push into anything that can give it money and user data, will certainly attract the attention from regulators.
The social network is already criticized for its size and monopoly.
"Any new thing that we do is going to have scrutiny," Zuckerberg said. "That's certainly something we think about in everything we do. But at the same time, I don't think you can let the fact that there will be scrutiny and questions prevent you from doing things that you think are going to be good."
Facebook Stores is a feature initially meant for users in the U.S..