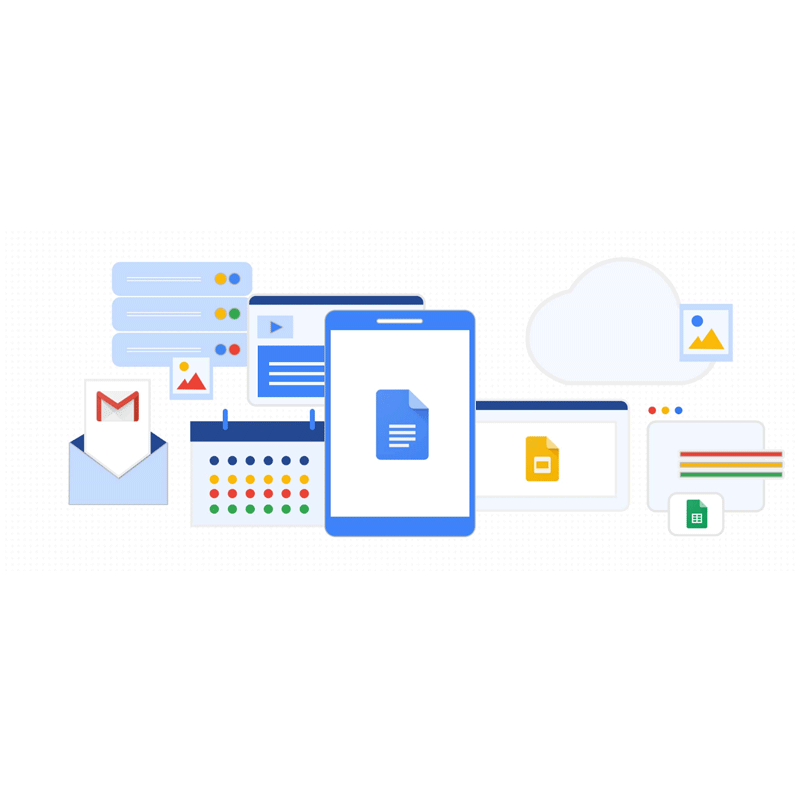 Productivity matters. And it matter even more during the 'COVID-19' coronavirus pandemic where people's work rely more on technology.
Google in a blog post announced that it's bringing a few updates to its Docs, Sheets, and Slides mobile apps, by adding Smart Compose among them.
This makes the three apps to have the feature that has been available for Gmail users for years.
The Smart Compose for Docs, Sheets and Slides makes text to appear as gray words next to what users are typing. Users can fill their sentences with the text by simply swiping on it.
Google boasts that this feature saves users 3 billion keystrokes a week.
Whether helping healthcare workers provide care at a patient's bedside or giving manufacturers access to critical information on the factory floor, mobile applications empower people to be productive, from anywhere. And with the recent growth of remote work, providing all employees—not just those on the frontlines—with the flexibility to work the way they want has become a strategic necessity.
That's why we're continually improving mobile experiences across G Suite, helping you efficiently create, collaborate, and communicate with your team, from the palm of your hand.
While Smart Compose should be the most useful addition in this update, Google brings more to the table.
For example, Google has some updates to allow users read a document or review a presentation on the go.
In Slides, Google has updated the app with a vertically scrollable stream of slides that users can pinch-to-zoom.
This addition should help users review slides faster and easier.
"With the growth of virtual meetings, teams are increasingly turning to visually-rich content—often in the form of slides presentations—to keep everyone engaged and aligned. We continue to enhance Slides, making it easier for you to present, create, and review presentations from anywhere," Google said.
And for Docs, users clicking on a link from the app will show a card with dynamic information about the content.
Here, the feature can show the owner and the latest activity for Drive files, titles and descriptions of public links, and also a visual thumbnail.
"With this information, you can stay focused and decide whether to open linked content. Link previews in Docs are already available on iOS and will be rolling out to Android over the coming weeks," said Google.
It should also be noted that Docs, Sheets and Slides can now support Dark theme on Android.
The next is the ability to edit Microsoft Office files using Docs, Sheets and Slides.
With the feature, Google simply brings G Suite to users Office files, and eliminates the needs for users to covert file types.
Google has also improved the user interface for comments and action items in Docs, Sheets, and Slides on mobile. This should make things easier for users to collaborate on content from anywhere.
"With a larger, clearer commenting interface that makes it easier to scroll through and respond to comments and a quick access button to reply and @mention others, having a focused discussion with comments will be even easier," said Google, adding that the updates are initially available on Android.
And for last, Google makes it easier for users to get up-to-date comment threat in Gmail, whenever the users are mentioned in a comment in Docs, Sheets or Slides.
So instead of receiving individual email notifications, users can reply and resolve to the comments, directly within the message.
"We've extended dynamic email to the Gmail Android and iOS mobile apps, to help you and your team save time and stay productive, even when you're not at your desk," said Google.