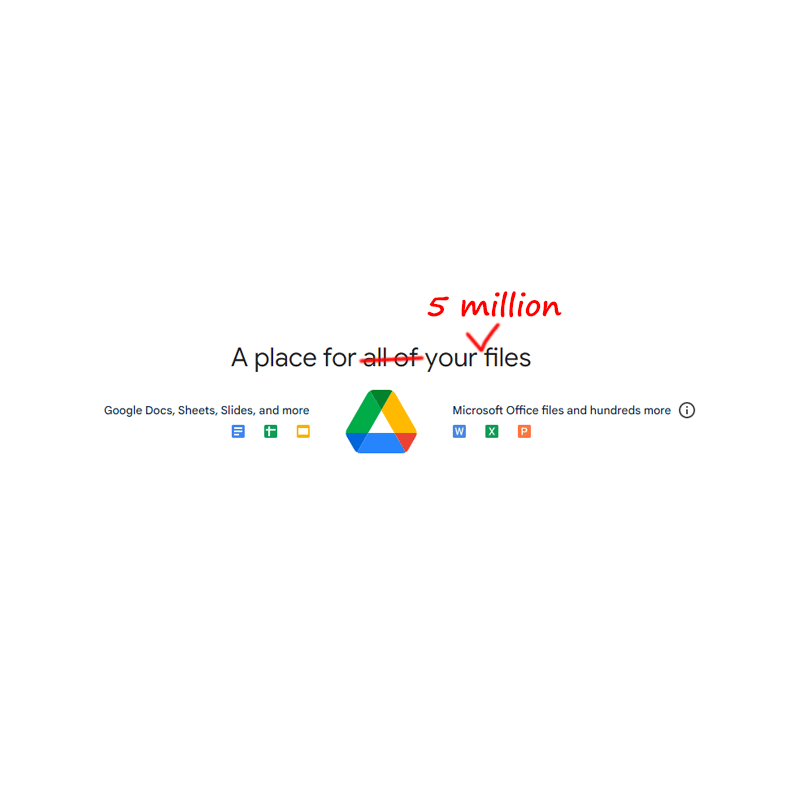 Google is the tech titan of the web, providing many services for free.
What makes Google's services and products reliable, is the fact that pretty much all of them are linked together, and can work flawlessly together, and is manageable through a central control because it's tied to users' accounts. It's easy to use, and also efficient.
The thing is, there are secrets that Google wished to keep to itself.
The company has made it pretty straightforward and easy when it comes to using its cloud storage service, offering different tiers, with the base plan of 15GB being absolutely free.
Users who require more, can purchase 100GB, 200GB, or go as high as 2TB on a personal plan. Users who need even more than that, can sign up for even more.
With so much option, users may think that they could be using Google Drive's storage capabilities the way they like.
This is wrong.
It's revealed that Google Drive has a file limit for the total number of files users can store on an account.
Regardless of the tier they use, free or customized, a user on Reddit shared that Google is imposing a 5 million file count limit on Google Drive accounts.
If that limit is reached, even when users have not crossed their storage limit, they won't be able to upload files anymore.
This issue has been around since at least February 2023 on a page at Google IssueTracker, but has only surfaced when more people made it public.
And what made more people annoyed is the way Google is alerting users to the limit.
The initial error message was vague, with the service just stating:
"The limit for the number of items, whether trashed or not, created by this account has been exceeded."
But later error message brought a more rude awakening:
"Error 403: This account has exceeded the creation limit of 5 million items. To create more items, move items to the trash and delete them forever."
After many people started complaining, a Google spokesperson responded by not denying that the limit exists.
The person made a statement, saying that "to maintain strong performance and reliability, individual users are limited to 5 million total created items in their Google Drive."

Google has applied a 5 million items limit for Google Drive without any prior warning, causing major inconvenience to several users. (Credit: u/ra13/Reddit)
Fortunately, only a miniscule amount of Google Drive users have ever reached, or surpassed having 5 million files on the cloud storage.
5 million items is difficult number to reach, and normal users of Google Drive probably won't reach that number.
The issue here isn't about capping because Google has the rights to make changes. And this shouldn't be much of an issue because it only affect a minority of users.
The thing is, Google Drive is also a service used in companies.
And making things a bit more annoying, there's no official documentation on Google Support that explicitly mentions the item limit, except for Shared Drives which are limited to just 400,000 items.
This leads speculations that Google simply forgot to add it or assumed that no one would ever reach 5 million file on one Google Drive account.
Ultimately, it's really about transparency, and how a company as big as Google is giving warning to users, especially when there's no easy way to really circumvent the limit.
The Redditor who complained had 7 million files stored in their account.
Being capped to just 5 million means that the user had to remove 2 million files manually in order to continue using their cloud storage normally, which is quite a daunting and annoying task.