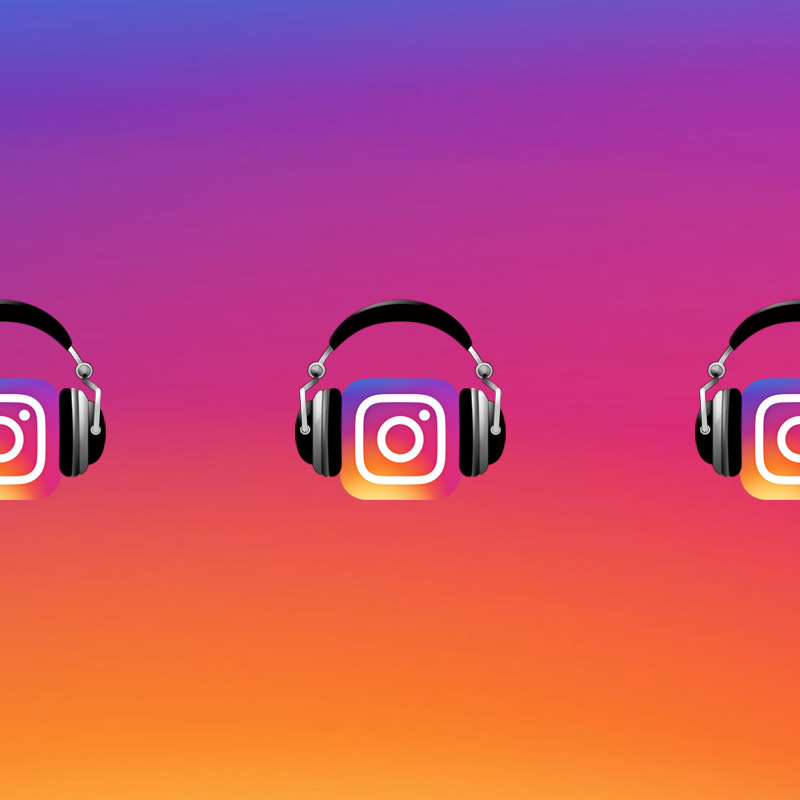 Photo-sharing and social media Instagram announced an update to its Stories feature.
Here, the app launched a feature that allows users to add clips of songs to their Stories. So instead of playing songs through speakers while recording a video, users can include up to 15 seconds of a song of their choice.
Adding music to a Story works in the same way as adding a location sticker, which users can find under the face sticker icon on the top right of the screen. Instagram has added a 'Music' label that will open the feature for users. And once a video or photo has been taken, users can add music and use a slider to choose the exact part of the song they want to include.
There is also a 'Music' camera mode that users can use to select a song before taking a video. Simply open the camera, swipe to "Music", and choose a song.
Users should be able to by mood, genre or popularity.
Considering that Instagram's parent company Facebook has music licensing deals with Universal Music Group, Warner and Sony, the catalog of songs is massive. But still, the list isn't as extensive as what can be found on apps like Apple Music and Spotify.
The song added will start automatically when the Story is viewed. Viewers can also find out what song it is from the sticker displaying its title and artist name.
According to Instagram, 45 percent of users follow at least one verified music account. And with three of the app's most popular accounts are musicians, music has given influence to Instagram, and so should Instagram to music.
Used by some 400 million users everyday, Instagram Stories is one popular feature that has grown massive in size.
The dominance of Instagram Stories is likely to irritate Snapchat, a competing app which is credited to have invented the Stories format in the first place. Instagram has certainly copied this popular Snapchat feature, and uses it to increase the platform's popularity among young generations.
Since music can play an important role in how people share things on the internet, Instagram wants music to also make users more expressive. With the feature, users can better express their feelings, because after all, Stories are all about expressions.
Adding a music feature is initially available in selected countries only, for users running Instagram version 51 on iOS.