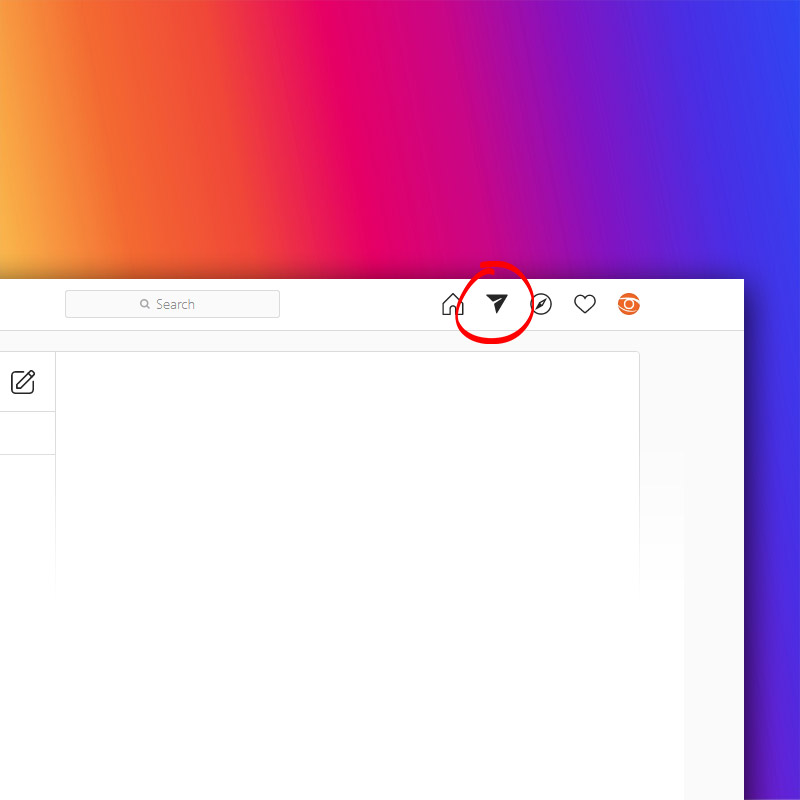 Instagram announced that it is rolling out its DM feature for users on desktop.
What this means, Instagram is finally bringing its direct messaging feature to desktop browser, after years having the feature exclusive to its mobile apps. The update can be found in the top-right corner of Instagram on the web.
Sending and receiving Instagram DMs via web browser works exactly the same as on its mobile apps.
Once logged in, users just need tap on the Message icon, and start typing. This is similar to how on the Instagram mobile apps. Users can also see all of their existing conversation in one place, and can also DM others directly through their profile.
What's more, avid Instagram users can also set up desktop notifications for DMs so the won't miss anything.
Instagram has been testing the web DM feature for several months.
After releasing it to a test group back in January, Instagram promised to roll the feature out to more users at some point in the future. At the time, it was the feature's first public test. It took Instagram a few months to fulfill that promise, after seeing the feature to work just like how it wanted.
Instagram however, has a lot of work to do.
For example, Instagram is yet to have an iPad app. Users can use Instagram on their iPad, and use the app like how they would on an iPhone, but they will be limited to the display.
Because the Instagram app is not optimized for the iPad, the window won't fill the entire screen at its highest resolution. In other words, Instagram on iPad is just like using Instagram on an iPhone, but on a larger screen.
There are also some experiences that aren't yet ported to desktop, like for example, the Instagram Live streams.
For all this time, Instagram has focused more of its efforts to pamper its mobile users.
For good reasons, mobile users are the most active, due to the fact that smartphones have evolved to have increasingly more powerful camera sensors. So the choice for Instagram to prioritize mobile users does make sense.
This Instagram DM on desktop is a minor addition. It doesn't introduce anything new to the experience, and may not have a lot of users. But still, it should be a welcome one.
First of all, Instagram is one of the world's most popular social media platforms. Despite Instagram mobile users far surpassed its desktop users, this small addition should be considered a welcome addition because not all businesses or influencers rely on Instagram's mobile apps.
By making private conversations available on desktop, this should make things easier for them.
Second, given that the world is experiencing the novel 'COVID-19' coronavirus pandemic, people are urged to stay at home, and rely more on digital communications.
Those Instagram users may need to rely on their desktop computers more than ever, and this DM on desktop feature can certainly be useful for them.
Previously, Instagram has launched the co-watching feature that allowed users to share posts during video chat. It has also introduced a coronavirus donation sticker, which links to a list of reputable nonprofits to which users can donate.
Read: With Instagram Co-Watching, 'Stay-Home' Users Can See Posts With Friends While Video Chatting