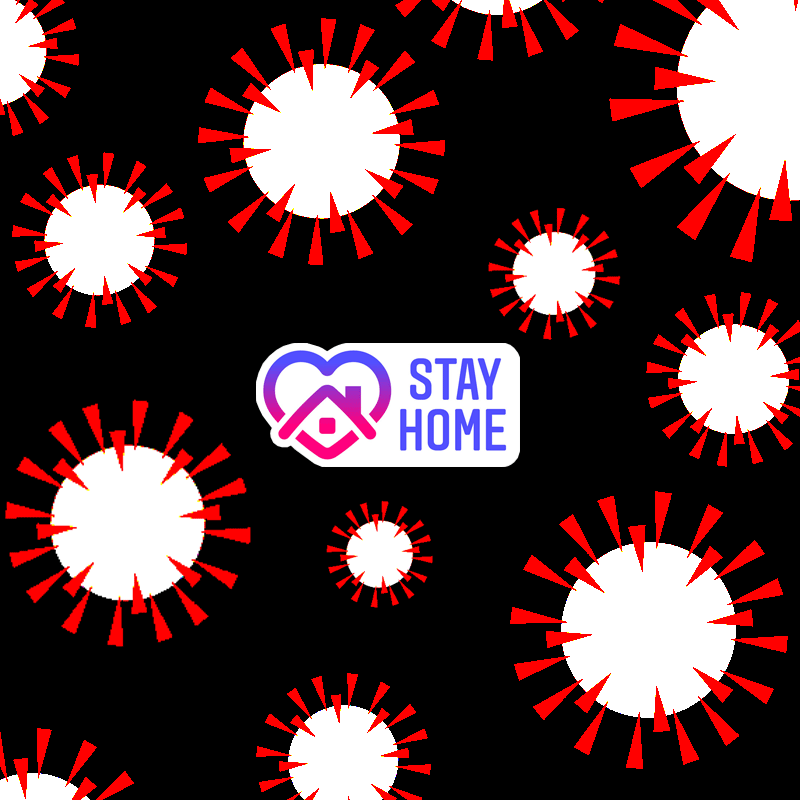 During the coronavirus pandemic, people are urged to remain indoor. With probably lesser things to do, most people may turn to the web and mobile more often.
Instagram is one of the most popular social media network. And here, it wants to make sure that people who are at home can feel more comfortable when video-calling their friends.
One of which, is by introducing a feature that allows users to see Instagram posts while video chatting.
Co-watching, as the company calls it, allows users ti simply pull up any post directly inside video chats.
Once in a group video call for example, Co-watching allows users to click on the Posts icon located at the bottom of the screen, to select a post they want to share, and make the post show up to everyone in the video chat.
According to Instagram on its blog post:
"To help people stay connected, we've launched media sharing, a new feature that allows you to view Instagram posts together with your friends over video chat. You can start a video chat by tapping the video chat icon in the Direct inbox or in an existing Direct thread, then view saved, liked and suggested photos/videos by tapping the photo icon in the bottom left corner in an ongoing video chat."
To help people stay connected, we're launching Co-Watching, a new feature that allows you to view Instagram posts together with your friends while you video chat. pic.twitter.com/s6FPNNt3AK

— Instagram Comms (@InstagramComms) March 24, 2020
The novel 'COVID-19' coronavirus has claimed many lives, leaving many others living in fear.
With the governments urging people to stay at home and work from home, Instagram as one of the largest and most influential social media have "taken steps to help people access accurate information, stay safe, and stay connected."
Besides the Co-watching feature, Instagram has also:
Put more educational resources in Instagram Search.
Added stickers to promote accurate information.
Removed COVID-19-related accounts from recommendations, unless posted by a credible health organization.
Rolling out the donation sticker in more countries and helping people find relevant nonprofits to support.
Creating a shared story to help those practicing social distancing connect with others, using a 'Stay Home' sticker.
People use Instagram differently.
While adding a dedicated button in video chat seems like an overkill, the move should be a welcome move by Instagram, especially during the coronavirus pandemic.
It doesn't hurt for anyone to have the Co-watching option. And it may as well come in handy when users want to share a post while calling, or if they want to add context to something while video calling.
Facebook has rolled out a bunch of coronavirus-themed features across its apps in the past few weeks, most of which are to put more emphasis to news about coronavirus from trusted sources. And with people depending on the web and mobile more than ever before, the company with more than 2 billion users across its platforms is experiencing an impact it may never forget.
Previously, Facebook's Mark Zuckerberg said that the amount of data that passes through Facebook is overwhelming its servers, forcing the company to upgrade its servers to prevent 'melt down'.
And just like other businesses, Facebook "is being adversely affected".
"We don't monetize many of the services where we're seeing increased engagement, and we've seen a weakening in our ads business in countries taking aggressive actions to reduce the spread of COVID-19."
Read: Facebook, Netflix And YouTube Struggle To Keep Up With The Coronavirus Pandemic 'Side Effects'
Adam Mosseri, the CEO of Instagram, working from home amid the coronavirus pandemic. (Credit: CNN)
In the meantime, Adam Mosseri, the CEO of Instagram, said that he is running one of the biggest social media platforms in the world, right from a plywood-lined garage in his San Francisco home.
"I don't normally work from my garage," he said.
Over the past week the company launched a dedicated 'Stay at Home' tab that is hown prominently in the Stories section at the top of its feed.
As the name suggests, the feature offers a way for users to share updates on their stay-at-home life, at a time as people in many parts of the world were being told to not go outside of their homes except for essentials to limit the spread of the coronavirus.
To further help raise the awareness, Mosseri said that his "Stay at Home" Instagram stories were so popular it almost crashed the site in the hours after it went live.