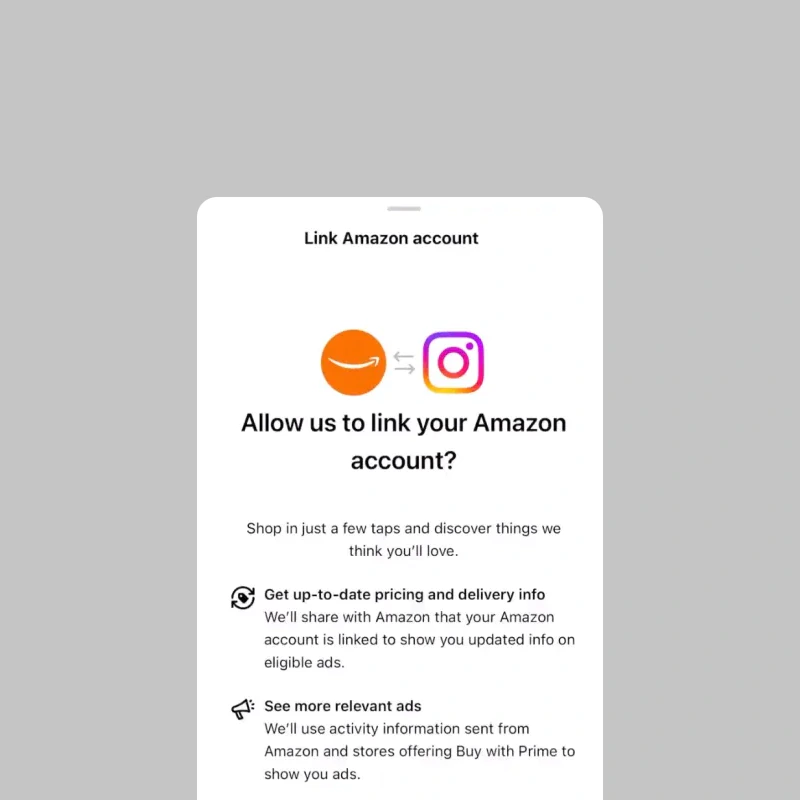 What happens when the biggest social media partners with one of the the biggest e-commerce platforms?
In what could be described as "the most significant ad product of the year," Meta is partnering with Amazon to simplify the process for users in the U.S. to buy products from Amazon, through in-app shopping features on both Facebook and Instagram
Users of the two platforms can now link their accounts to Amazon, enabling them to buy products advertised in their feeds, without having to leave the mobile apps.
According to an Amazon spokesperson, Callie Jernigan:
"For the first time, customers will be able to shop Amazon's Facebook and Instagram ads and check out with Amazon without leaving the social media apps."
"Customers in the U.S. will see real-time pricing, Prime eligibility, delivery estimates, and product details on select Amazon product ads in Facebook and Instagram as part of the new experience."
The feature works by allowing both Facebook and Instagram users to click on ads, which take them to a shop-like experience within the apps for easy purchases.
If users linked their Amazon Prime accounts, they can easily buy products from Amazon without having to enter card details.
This partnership can be significant for a various of reasons, including:
Better targeting and optimization: Meta can use information sent from Amazon about users' habit and interest, and show them relevant ads.
Better conversion rates: The integration allows users to check out their items more quickly when they connect their account.
Better ads creative personalization: Meta is able to tailor an ad's messaging and product page based on whether a user is a Amazon Prime member or not and alter additional information such as real-time pricing and shipping estimates.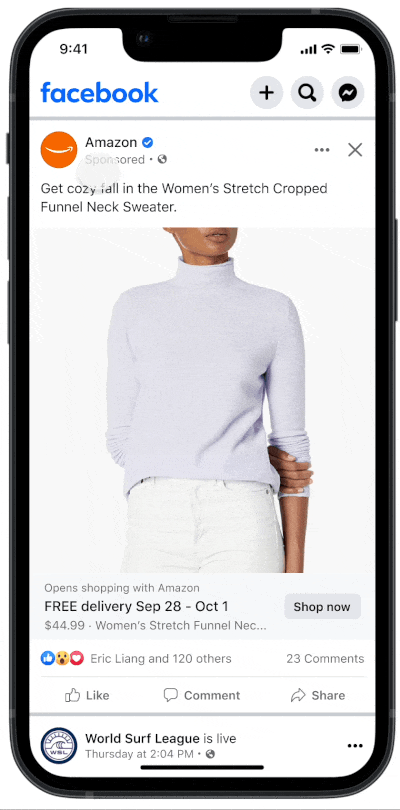 For Meta, this should also translate to an opportunity to remain relevant in the ever-changing social media business.
As more and more people shift their focus from "traditional" social media, like Facebook, to photo- and video-sharing platforms like Instagram, which in turn gets a tough competition from the likes of TikTok, Meta is already experiencing a three quarter of revenue declines.
Despite Meta has bounced back in terms of ad revenue earlier this 2023, which the company attributes to its continued investments in AI, its partnership with Amazon should create a new experience that should make both Facebook and Instagram a more e-commerce-friendly platforms.
This partnership could also be the catalyst to help merchants understand how big of an advertising opportunity there is beyond direct-to-consumer.
In the end, the collaboration should provide revenue for both Meta and Amazon, and a return of investment by advertisers.