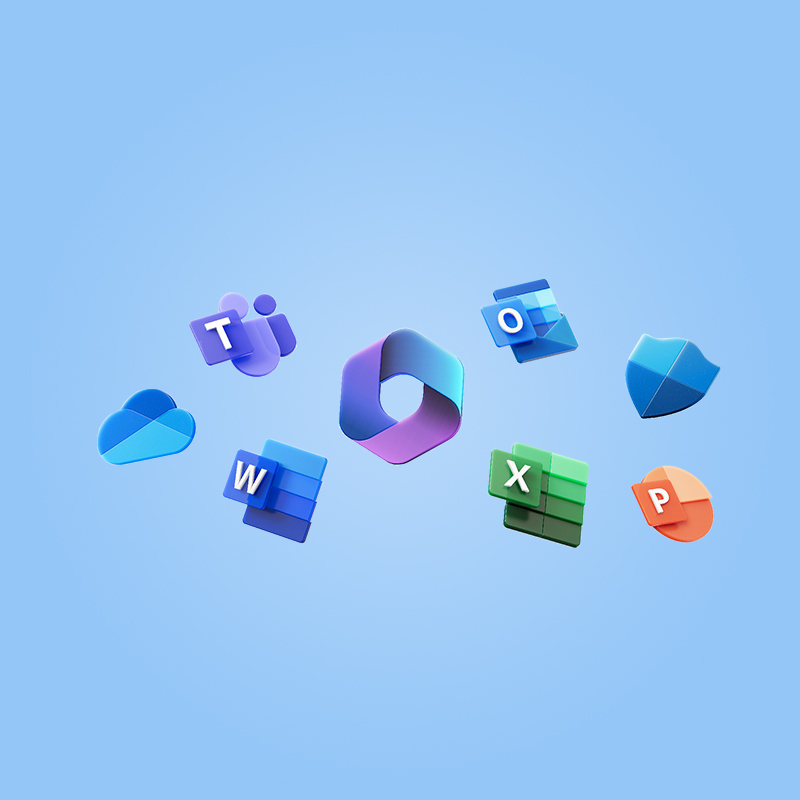 Microsoft Office is a family of software and services, created to target different users and different computing environment, developed to enhance productivity.
When it was first announced by Microsoft co-founder Bill Gates on August 1, 1988, Office was a marketing term to name a suite of apps. Back then, Office contained Microsoft Word, Microsoft Excel, and Microsoft PowerPoint.
Over the years, Office apps have grown substantially to include lots of other apps, made for different purposes, developed for a much wider audience.
32 years later after its initial introduction, in 2022, Microsoft is rebranding the tools of apps.
The rebrand changes the 'Microsoft Office' name to 'Microsoft 365'.
"Office is becoming Microsoft 365", Microsoft said on its microsoft365.com landing page, which is meant to be the home of the Microsoft 365 web app.
The same message is also visible on the Microsoft 365 landing page on microsoft.com, with an image showing Word, Outlook, Teams, and other Office apps gravitating around the new Microsoft 365 logo.
Microsoft also confirmed the change on its Microsoft 365 FAQ page, saying that "Microsoft 365 has evolved into our flagship productivity suite, so we are creating an experience to help you get the most out of Microsoft 365, adding that Office.com, the Office mobile app, and the Office app for Windows "will become the Microsoft 365 app, with a new icon, a new look, and even more features."
In addition to the standard Office apps, Microsoft 365 also include Microsoft Teams, Stream, Clipchamp, and the company's Designer app.
The first logo and design changes should appear at Office.com in November 2022, followed by the Office app on Windows, iOS, and Android all getting rebranded in January 2023.
This branding change is a big deal, simply because the Office brand has been around for decades, and that everyone who has ever used a PC should probably know what Office is.
While the move is a bold one, the rebrand doesn't necessarily mean that Microsoft is changing any of its existing apps.
The rebrand is simply a change of name that comes with a new name and logo and a few additional features.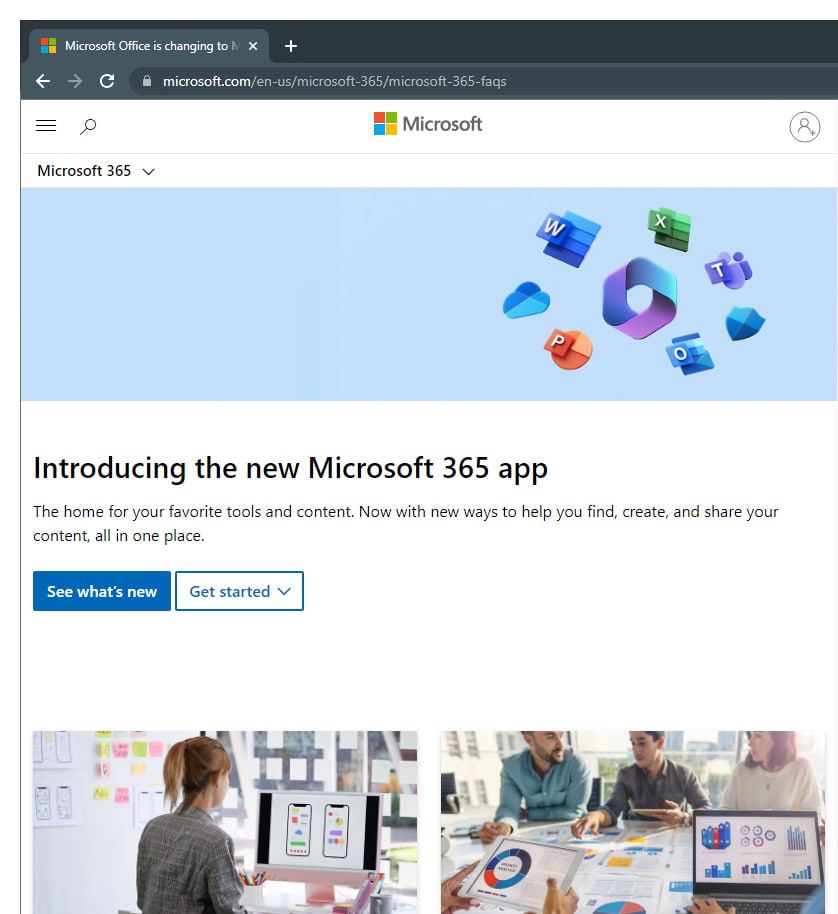 It's worth noting that the Microsoft Office brand isn't disappearing entirely.
This is because Microsoft plans to continue to offer one-time purchases of its Office bundle of apps to consumers and businesses through Office 2021 and Office LTSC plans. At the same time, Microsoft is making Microsoft Office a legacy brand for Microsoft, meaning that when there are new features announced they'll be coming to Microsoft 365 and not Microsoft Office.
This way, Microsoft can organize all of its apps in one place.
In turn, this should allow users to better organize all of their Microsoft content across devices.
It's also worth noting that the rebranding attempt actually began a couple of years back, in 2020.
At that time, Microsoft changed the name of the subscription that unlocks these apps from Office 365 to Microsoft 365.
It's only this time, that Microsoft is ready to make the Microsoft 365 leap entirely.