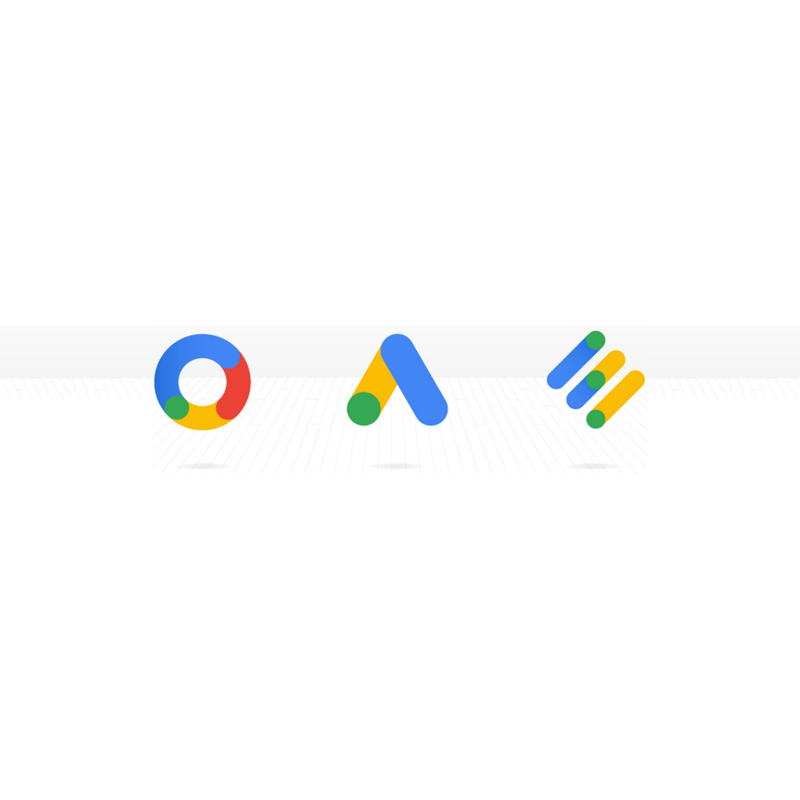 Google's advertising platform is the main foundation of the company, which delivers fresh stream of revenue that makes the Google we all know.
AdWords was launched in 2000 and DoubleClick in 1996 (before Google acquired it in 2007). As part to streamline its offerings, the two of Google's flagship advertising products are getting new names and reorganizing to better reflect their capabilities.
Along with the rebranding of the two, Google is also introducing some solutions to simplify its advertising offerings.
"Mobile is now a huge part of our everyday lives. People quickly switch from searching for products, to watching videos, browsing content, playing games and more. As a result, marketers have more opportunities to reach consumers across channels, screens and formats. The opportunity has never been more exciting, but it's also never been more complex. Over the years, Google ads have evolved from helping marketers connect with people on Google Search, to helping them connect at every step of the consumer journey through text, video, display and more."
"That's why today we are introducing simpler brands and solutions for our advertising products: Google Ads, Google Marketing Platform, and Google Ad Manager."
Google AdWords Becoming Google Ads

First of all, Google Ads is replacing Google AdWords.
Google Ads here represents the full range of Google's advertising capabilities. They include ads on Google.com and across other properties, partner sites and apps. As the main source of Google's revenue, it also helps marketers connect with people searching the web using Google Search, watching videos on YouTube, exploring places on Google Maps, discovering apps on Google Play, browsing content across the web, and more.
And for small business, Google specifically introduce Smart Campaigns in Google Ads that should make it easier for them to get started with Google's advertising.
For small businesses who don't have the time or resources to manage their campaigns, Smart Campaigns rely on machine learning to mostly automate ad creative, targeting and delivery.
AdWords was first launched in 2000 with only about 250 advertisers. In 2018, it has millions of advertisers spending billions of dollars on the platform. Supporting many different ad format beyond text, the "Word" in AdWords has certainly outgrown its name.
Google Marketing Platform

Next up, is the solution for enterprise customers.
Both Google DoubleClick and Analytics 360 have been integrated under Google Marketing Platform. This should ease advertisers in planning, buying, measuring and optimizing their digital media buys in one place.
"Marketers have an increasing need to work across teams," explained Dan Taylor, managing director of platforms. "And making that possible is both an organizational and technology challenge."
The idea of this integration came from advertisers who were integrating the two products on their own. As Google saw this trend, also by observing the better outcomes advertisers were benefiting from the integration, Google thought that it would be wiser to do the same, officially.
"We had built integrations between analytics and the creative planning and buying products, but now that will be much easier," said Taylor.
Also included under Google Marketing Platform are: Display & Video 360, Search Ads 360. Analytics 360, Data Studio, Optimize 360, Surveys 360 and Tag Manager 360.
Google Ad Manager

The third and final change, is Google Ad Manager which unifies DoubleClick for Publishers (DFP) and DoubleClick Ad Exchange (AdX).
DoubleClick was acquired by Google in 2007 for $3,1 billion. At that time, Google beat Microsoft, Yahoo! and also AOL that also wanted to acquire it. At that time, DoubleClick was only an ad-serving solutions for desktop. As Google saw the needs for a real-time marketplace, Google launched DoubleClick Ad Exchange for large publishers.
And to bring DFP and AdX together here, has been a three-year process.
"Marketer demand for addressable advertising has moved us to a place where all buying will be programmatic," said Jonathan Bellack, director of product management for publisher ad platforms. "That's why we broke away from the traditional constraints of 'ad servers' and 'SSPs' [supply-side platforms] to build new programmatic solutions directly into the product we now call Ad Manager - from our programmatic deals framework to features like Optimized Competition that help you maximize yield across reservations, private marketplaces, and the open auction."
Google Ad Manager is aimed to help publishers monetize all the places where people are engaging. They include live streams, connected TVs, Accelerated Mobile Pages (AMP), mobile games and other apps, as well as platforms like YouTube and Apple News.
The Future Of Google's Advertising Networks
There is no denying that Google dominates the digital advertising market. With the change, Google wanted to simplify things for advertisers.
The company sees potential in the combination of four major areas: mobile Search, YouTube, app install ads and programmatic ads. "All have more than done their part" to drive growth for Google in the mobile era, said Ramaswamy.
Google also wants to free up advertisers to focus more on improving results and less on product selections.
And here, after two decades of AdWords and DoubleClick, the rebranding efforts is making Google ready for another two decades.