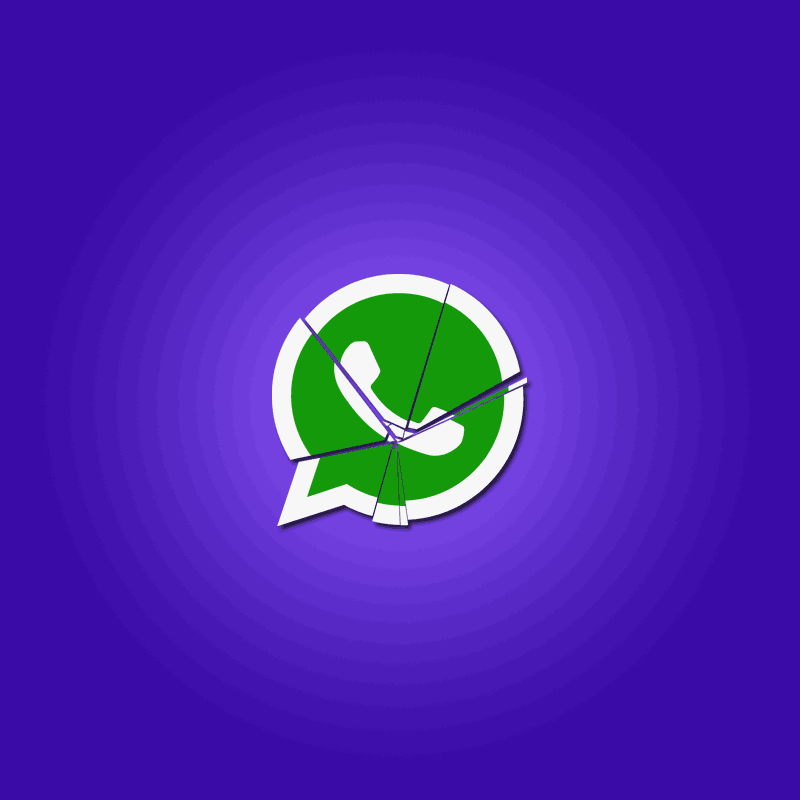 Business is hard. Even for those on top of the food chain, trust is one of the most important thing to maintain, and losing that can translate to trouble.
For WhatsApp, it all began when it started notifying people about its updated privacy policy, in which the popular messaging service said that it wants to share data with Facebook.
Users were given time to accept its policy, or risk being banned and have their accounts deactivated.
Quickly and almost simultaneously, users around the world began to question WhatsApp's intention.
WhatsApp emphasized that its platform features end-to-end encryption, meaning neither it nor Facebook can see users' messages. It also doesn't keep logs of who users are calling or messaging. WhatsApp said it can't see a person's shared location and that it doesn't share user's contacts with Facebook. But no matter how hard WhatsApp and Facebook tried to explain themselves, people don't seem to care.
Users of WhatsApp all around the world began a mass exodus, and went to alternatives like Signal and Telegram.
The policy was then delayed.
And this time, WhatsApp finally gave in.
In a statement, the company said that it won't delete or deactivate account if users don't accept its privacy policy that's rolling out on May 15.
"We've spent the last few months working to clear up confusion and misinformation. As a reminder this update does not impact the privacy of personal messages for anyone. Our goal is to provide information about new options we are building that people will have, to message a business on WhatsApp, in the future."
"While the majority of users who have received the new terms of service have accepted them, we appreciate some people haven't had the chance to do so yet. No accounts will be deleted on May 15 because of this update and no one in India will lose functionality of WhatsApp either. We will follow up with reminders to people over the next several weeks. We're grateful for the important role WhatsApp plays in people's lives and we'll take every opportunity to explain how we protect people's personal messages and private information."
From this statement, it is suggested that users who don't want to accept the updated policy can continue using WhatsApp even beyond May 15.
The app however, may continue reminding users that they need to accept the updated policy, but rejecting it won't result in any penalty.
No longer should they fear that not accepting the updated policy would result in their account deletion.
WhatsApp probably hopes that as the alerts become more frequent, people will likely get annoyed, and a number of them will likely and eventually accept.
Users who have already accepted the updated policy however, are still bound to them.
It should ne noted that WhatsApp has already shared some user data with Facebook.
WhatsApp's privacy policy was last updated globally in 2016. At the time, it briefly offered users the ability to opt-out of sharing data with Facebook.
In this update, the reference to that is no longer available. And with the policy update, WhatsApp simply made it clear that it is sharing user data with other Facebook companies "to help operate, provide, improve, understand, customize, support, and market our Services and their offerings."
But WhatsApp suggests that the update doesn't change its data sharing practices.
"The update does not change WhatsApp's data sharing practices with Facebook and does not impact how people communicate privately with friends or family wherever they are in the world," a WhatsApp spokesperson said in a statement, adding that the company remains "deeply committed to protecting people's privacy."
Delaying the policy, and then revising the plan, suggest that WhatsApp wants to win back people's trust.
In other words, WhatsApp is taking a step back from saying anything about it sharing data with Facebook, before it annoys even more people, and seeing even more users fleeing to competitors.
Parent Facebook is already having a hard time dealing with numerous controversies, including the headache it has to experience following the iOS 14.5 update for iOS users.