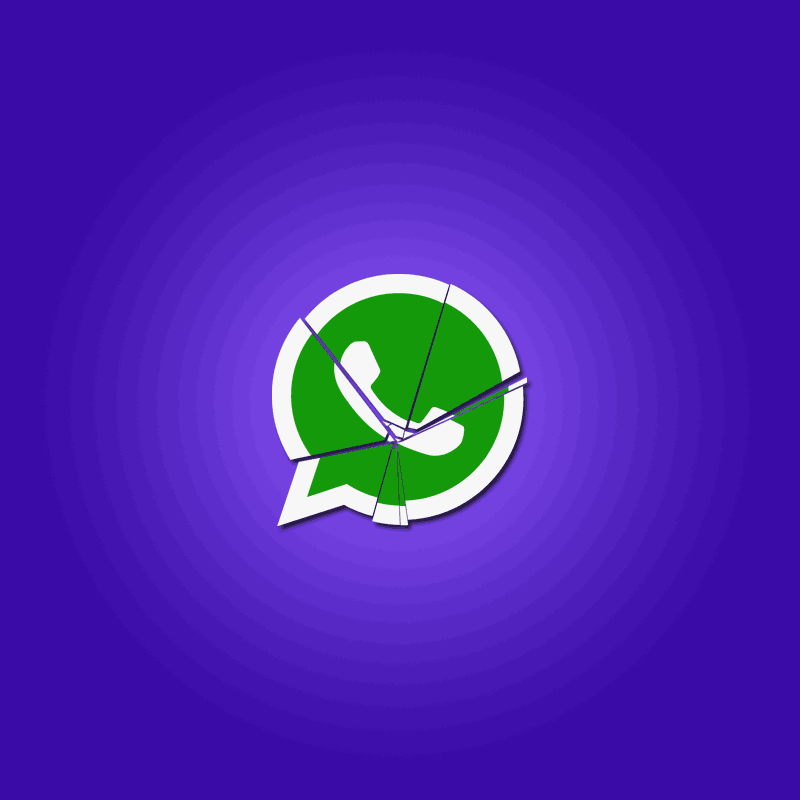 It all began when WhatsApp started notifying people about its updated privacy policy.
Through the updated privacy policy, WhatsApp wants to share data with Facebook. Users who don't accept, will have their accounts deactivated.
Quickly and almost simultaneously, users around the world began to question WhatsApp's intention.
WhatsApp emphasized that its platform features end-to-end encryption, meaning neither it nor Facebook can see users' messages. It also doesn't keep logs of who users are calling or messaging. WhatsApp said it can't see a person's shared location and that it doesn't share user's contacts with Facebook.
But no matter how hard WhatsApp and Facebook tried to explain themselves, people don't seem to care.
Users of WhatsApp all around the world began a mass exodus, and went to alternatives like Signal and Telegram..
Even Microsoft takes this moment as an advantage to troll WhatsApp, and promote its Skype product.
With tons of backlash and with users fleeing, WhatsApp is delaying the rollout of its controversial privacy policy by three months. In a blog post, the company said:
"We're now moving back the date on which people will be asked to review and accept the terms. No one will have their account suspended or deleted on February 8. We're also going to do a lot more to clear up the misinformation around how privacy and security works on WhatsApp. We'll then go to people gradually to review the policy at their own pace before new business options are available on May 15."
WhatsApp's parent Facebook is already having a tainted reputation regarding preserving users' privacy.
And this confusion is making users to trust Facebook less, surging competitors.
"We've heard from so many people how much confusion there is around our recent update. There's been a lot of misinformation causing concern and we want to help everyone understand our principles and the facts," WhatsApp said.
By delaying the roll out, WhatsApp is buying an extra time to make an extra effort to educate people about the app's privacy and security practices.
Credit: WhatsApp
However, it should be noted that WhatsApp has already shared some user data with Facebook.
WhatsApp's privacy policy was last updated globally in 2016. At the time, it briefly offered users the ability to opt-out of sharing data with Facebook.
In this update, the reference to that is no longer available. And with the update, WhatsApp made it clear that it is sharing user data with other Facebook companies "to help operate, provide, improve, understand, customize, support, and market our Services and their offerings."
But WhatsApp suggests that the update doesn't change its data sharing practices.
"The update does not change WhatsApp's data sharing practices with Facebook and does not impact how people communicate privately with friends or family wherever they are in the world," a WhatsApp spokesperson said in a statement, adding that the company remains "deeply committed to protecting people's privacy."
The update largely impacts people who chat with businesses on WhatsApp.
But regardless, the only easy way to end this issue, is by again making the data sharing feature with Facebook optional.
If WhatsApp wants to win back people's trust, it needs to step back from saying anything about it sharing data with Facebook, redefines its privacy policy, and find non-intrusive ways to earn money.