BIGO LIVE Broadcasting was launched in March 2016.
Resembling live-streaming apps like Periscope and Meerkat, BIGO is a live-streaming video platform made by a Singaporean team. Describing itself as a "fast-growing internet company" working on "video broadcast and VoIP-related products and services all over the world," it claims to own multiple patents in VoIP and video technology.
Using the app, users can live broadcast anything they want.
BIGO LIVE that also a telecommunications product that enables free international calls and messaging over the internet, allows users to monetize their live streams through in-app gifts that can be turned into real money. To cash out, a live streamer needs to have at least 6,700 'beans' in their account.
Driven by an this concept and gamification element, the app quickly gained traction, especially among young generations in Singapore, Indonesia, Vietnam, Thailand, Cambodia, India, Laos and some other countries in the South East.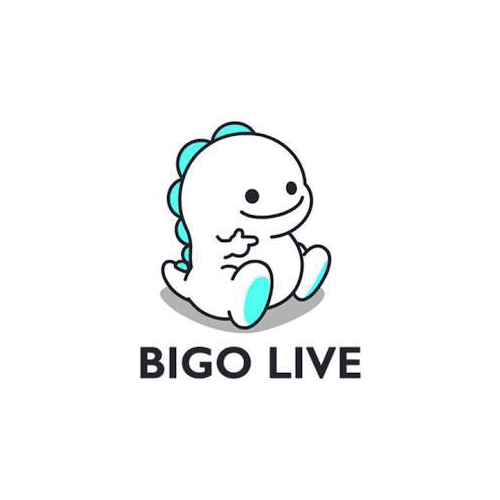 According to the app, "the best way to get [experience points] is to send more gifts."
This encourages two way engagements from both streamers and viewers, making much of BIGO's appeal.
However, the strategy BIGO is implementing, made it also a popular platform for another reason: obscenity. BIGO that combined exposure-happy attitudes and transactional nature, later turned into a platform where users share a little more of themselves than others.
With most streamers are female, BIGO's viewers are mostly men.
BIGO LIVE adopted Snapchat's strategy in reaching younger demographic, and is considered as one of the fastest growing app, following Pokémon Go's phenomenon.
But unlike Periscope where followers and viewer counts are the only real feedback, BIGO keeps users engaged by getting them to invest more to its community. The payout for streamers acts like an incentive to keep them in using the app.
While BIGO becomes popular for people that want to see women live streaming, it's not like BIGO isn't already trying to keep its user base disciplined.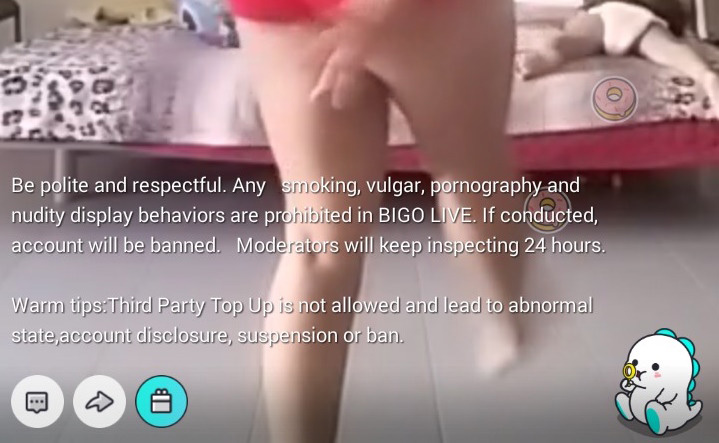 There are rules in place which link to a set of community guidelines: it's forbidden to comment on, or insult.
It's forbidden to broadcast shows which are suggestive of sex, pornography, politics, things that are threatening to health, and other illegal activities. It's also strongly forbidden to show sensitive body parts, like breasts, hips, and so on.
Each channel also flashes a message across the screen, reminding viewers and broadcasters to stay polite, and keep nudity out of the platform.
But still, the policy isn't as strict as most other platforms that ban such acts, enabling many users to still share obscene streams.