Energizer is an American manufacturer, and is considered one of the world's largest manufacturers of batteries.
After news and rumors, at the 2019 Mobile World Congress, the company revealed the Energizer Power Max P18K Pop. The move is also in line with the company's announced of its "Ultimate" line of devices - an attempt to venture into more premium smartphone territory.
From a company known for developing and creating batteries for numerous uses and sizes, Energizer Power Max P18K Pop has one of the largest battery to date, a massive 18,000 mAH.
To put it in a comparison, that is about 10 times the capacity of the batteries on iPhones, and almost double the capacity of Blackview P10000 Pro, one of the previous largest battery holder which has 10,000 mAH.
This massive capacity can be seen on the Power Max P18K Pop's bulky dimension that measures at 153 x 74.8 x 18mm.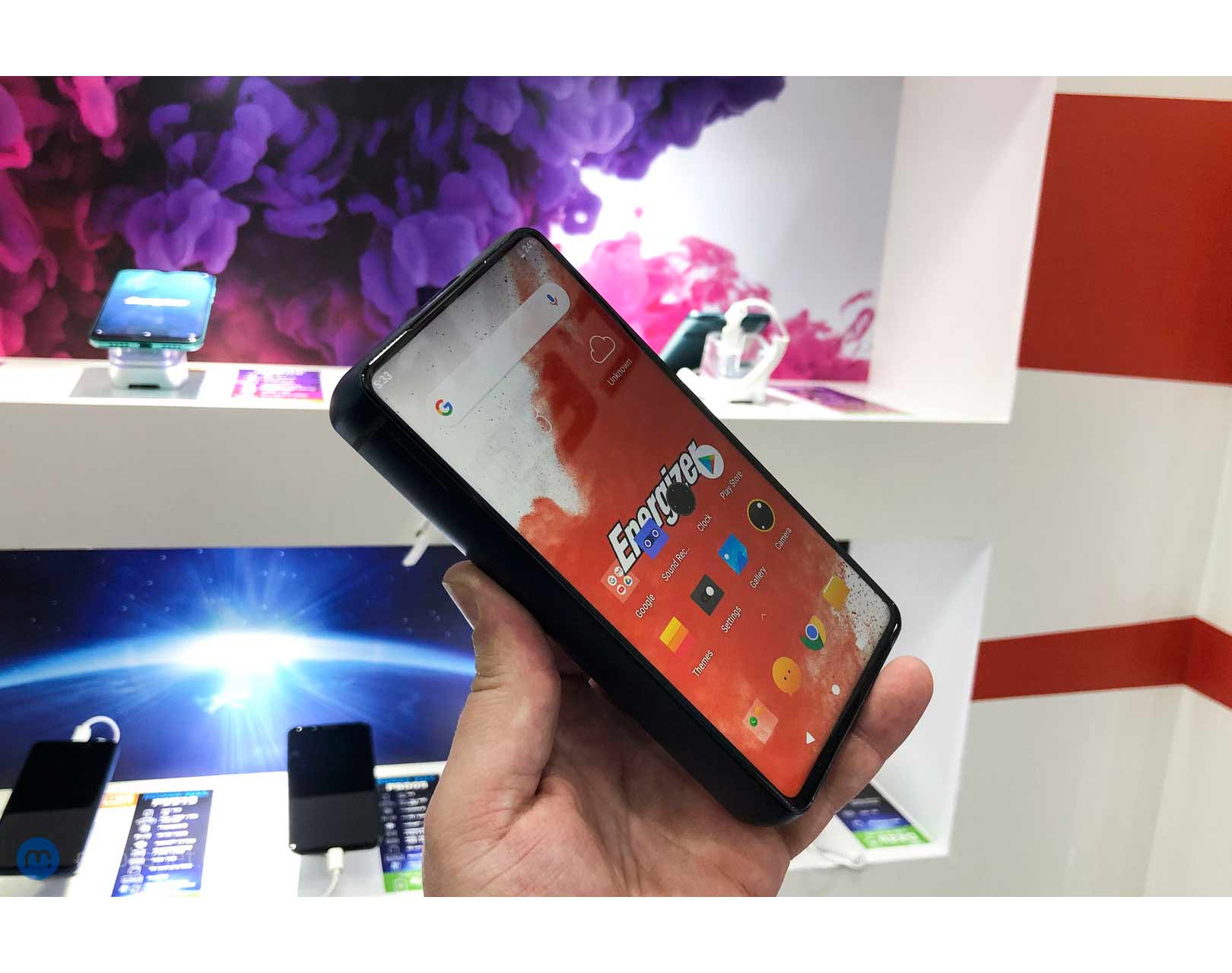 This translates to endurance not comparable to most other phones in the market.
It is said that the Energizer Power Max P18K Pop can play music continuously for 4 days, videos up to 2 days, and has a standby time of 50 days. Users can also purpose the phone as a powerbank, allowing them to charge other gadgets, like headphones and tablets.
Topping the device can be done with USB Power Delivery 2.0 quick charging support at 18W, via the Type-C port.
Here, Energizer wants to solve something that seems to never go away on modern days smartphones: battery capacity complaints.
With Power Max P18K Pop, the company showcases a slick design, but a focus on battery capacity unmatched by others in the market.
Specs wise, the Power Max P18K Pop comes with Android 9.0 Pie.
At the core of the device, it uses a MediaTek Helio P70 SoC, paired with a 6GB of RAM and 128GB of storage. At the back of the device, there's a three-camera setup in a 12, 5, and 2-megapixel configuration.
At the front, the device boasts a 6.2-inch LCD display with a FullHD+ resolution of 1080 x 2280 pixels. And just like how the 'Pop' name suggests, the device has a pop-up motorized front-facing camera.
Energizer also introduced another device it calls Ultimate U620S Pop, which has a similar hardware, but only with a 3,500 mAH battery..
This essentially makes the device a lot less bulky, with its thickness reduced to 10.25mm.