With the coronavirus 'COVID-19' pandemic, many governments are closing their doors for the outside world, and many companies urge their employees to work from home.
This is to maintain social distancing, in which should help curb the spread of the virus since people aren't anymore packed in one crowded place.
This way, they are hoping that the contagious virus won't spread as easy as it was before.
As a result of this, more and more people stay at home.
And also because there are many people still in quarantine or isolated in dedicated hospital wards, digital communications escalated to a whole new degree that some tech companies are struggling to keep up.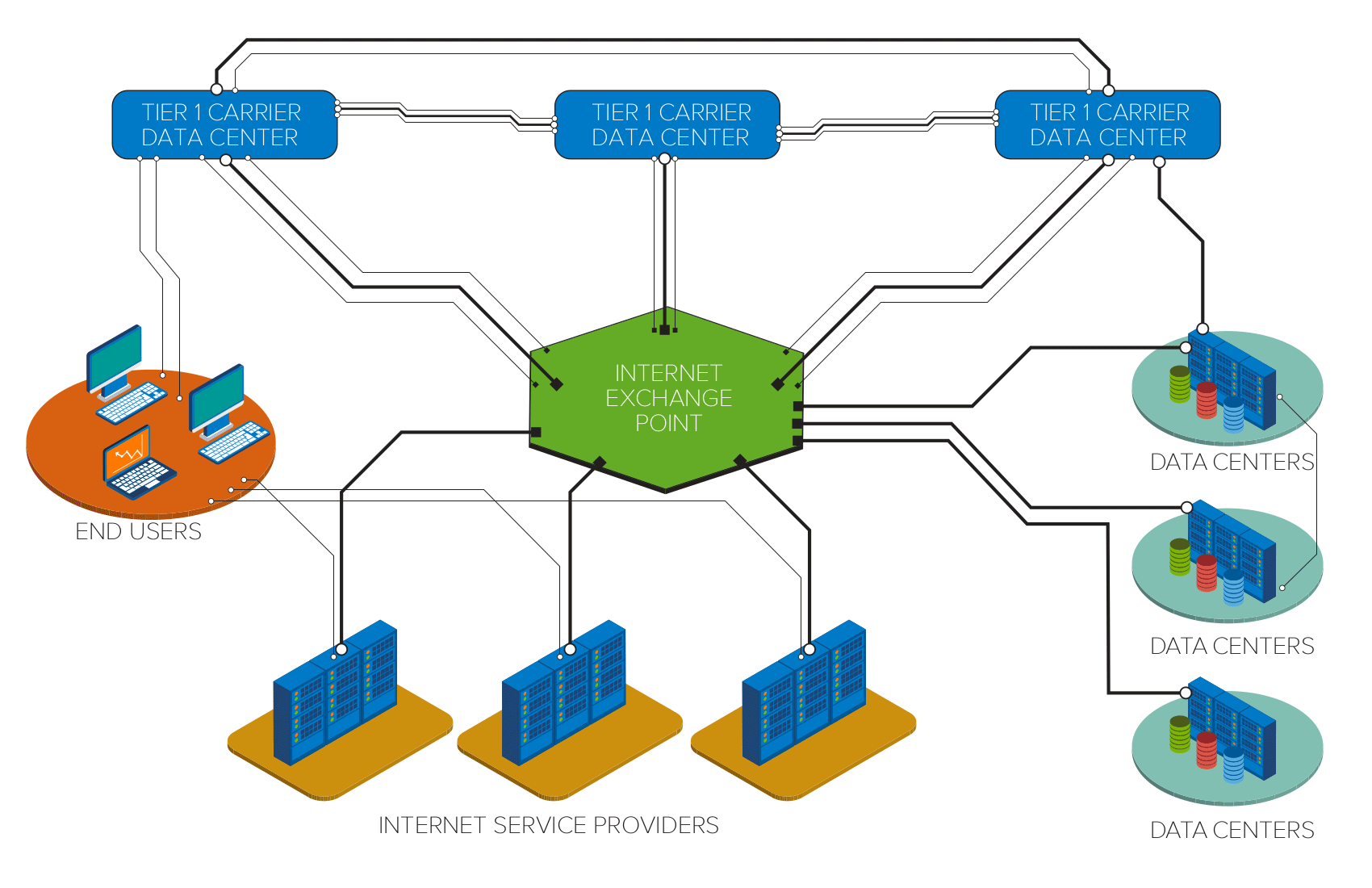 Internet infrastructure and servers: everything has limited resources. (Credit: George Mason University)
Facebook founder and CEO Mark Zuckerberg said in a conference call to members of the press that voice call volume for WhatsApp and Messenger in Italy and other countries are doubling their normal levels, due to the coronavirus.
Since people are relying more on virtual communication when they are working from home and when they're quarantined, isolated or practicing social distancing, the amount of data that passes through Facebook is overwhelming its servers.
In response, Facebook has had to increase the capacity and the infrastructure of its servers, just to keep up, with Zuckerberg noting that the company has doubled the server capacity for the messaging apps.
Zuckerberg also said that Facebook plans to continue building even more capacity in case the coronavirus spreads even more widely around the world in countries whose citizens rely on Facebook's products, like its core social media app, WhatsApp, Messenger, and Instagram.
In a transcript of the conference call, Zuckerberg said that:
"This isn't a massive outbreak in the majority of countries around the world yet. But if it gets there, then we really need to make sure we're on top of this from an infrastructure perspective to make sure that things don't melt down."
"We are on a sustained basis well beyond what that spike is on New Year's. Just making sure that we can manage that is the challenge that we're trying to make sure that we can stay in front of."
As for Netflix, the company too is experiencing a massive surge in usage.
Because more people are staying at home because of the pandemic, millions of people more are tuning in to Netflix. And because too many people in Europe seem to watch Netflix, the company announced that it is temporarily reduce the bitrates of videos, which affects playback quality.
This happens after Europe is concerned of the surge in viewership that it could burden the internet infrastructure itself.
European Commissioner Thierry Breton spoke with Netflix CEO Reed Hastings, in which according to a statement, said that Netflix would reduce bitrates across Europe for at least 30 days.
Netflix did not specify how much it was lowering bitrates or if the lower bitrate would lead to an overall lower resolution. But initially, the change is subtle.
Considering how big Netflix has become, even a slight decrease in bitrates can lift a lot of weights off of Europe's internet infrastructure.
"We estimate this will reduce Netflix traffic on European networks by around 25 percent while also ensuring a good quality service for our members," said Netflix, explaining that it has adjusted video qualities based on bandwidth.
YouTube has also changed the way it streams videos, and that is by simply making the videos less crisp and sharp.
The Google subsidiary revealed that it is temporarily throttling streaming quality in Europe to reduce stress on the continent's internet networks. While YouTube said that it hasn't noticed any major upticks in traffic, this measure should ensure people watching videos from home won't burden Europe's network infrastructure.
"We are making a commitment to temporarily switch all traffic in the EU to standard definition by default," the company said in a statement. "I warmly welcome the initiative that Google has taken to preserve the smooth functioning of the internet during the COVID19 crisis," Breton commented.